---
---
The Band
---
Dockta D and the Powers That Be
is a group of well-seasoned, dynamic, top-notch musicians who will lay you low with the blues, roll you over with rock, swing you to the moon and back and funk you up with groovy beats, all while opening up your aching heart with a soulfulness that permeates each note from their expertly played instruments. Bringing solid mind-blowing originals along with well-loved classics from blues, rock, swing, funk, boogie-woogie, rock and soul adapted to their own style, and with influences diversely ranging from Paul Butterfield to Lee Oskar, Buddy Guy to Robin Trower, Johnny Winter to Lynard Skynard and the Stones to the Beatles, there is no jam that this band can't handle.

The core members
- Dockta D on harp, Dave Chastain on guitar, David Wells on drums and Chuck Leonard on bass - have shared the stage with the likes of Albert Collins, Greg Allman, Molly Hatchet, Charlie Daniels, Ivan Neville, Robert Cray, Leon Russell, John Popper, Kim Wilson (Fabulous Thunderbirds), Dickie Betts and William Clark, to name just a few. All that experience - combined with Dockta D's inimitable fun-loving stage presence straight out of the Bobby Rush school of wang doodle - combines to make a fun-loving, powerhouse, movin' n groovin' band that brings audiences to their feet and has them screaming for more.

Added members
- Horns and/or Keys can be added depending on the gig/budget for augmented versatility.


---
THE CORE BAND
Dockta D - harp, vocals, bandleader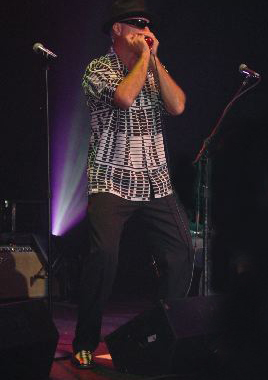 The 2018 Florida State Harmonica Champion and winner of the Baltimore Blues Society's IBC Blues Competition, Dockta D is a hard-drivin', rock yer socks off harmonica man whose hallmark is fun music with tight arrangements, sassy lyrics, plenty of old fashioned jamming and a multitude of rhythms, including shuffle, swing, rock-n-roll, funk, street beat, rumba, Latin, and rock. He has performed all over the U.S. and Canada, in numerous clubs and casinos, and overseas as well, including gigs for U.S. troops in the Middle East. His influences include Butterfield, Blind Owl Wilson, Little Walter, James Cotton, Paul deLay, Sonny Boy, Kim Wilson, John Mayall, Lee Oskar, Billy Boy Arnold, Rod Piazza, and Bobby Rush. But his overall musical influences are diverse, as seen in the varied nature of his originals. He brings a whole lotta energy and entertainment to the stage.
---
Dave Chastain - guitar, vocals

A recent transplant to SW FL, Dave is a veteran of the Southern Blues-rock scene and has enjoyed an extremely successful career. His band opened for the likes of Johnny Winter, Robin Trower, Buddy Guy, Albert Collins, Gregg Allman, Molly Hatchet, Marshall Tucker, Charlie Daniels and many more. He brings a smooth tasteful blues style with a Southern rock edge.


---
David Wells - drums, vocals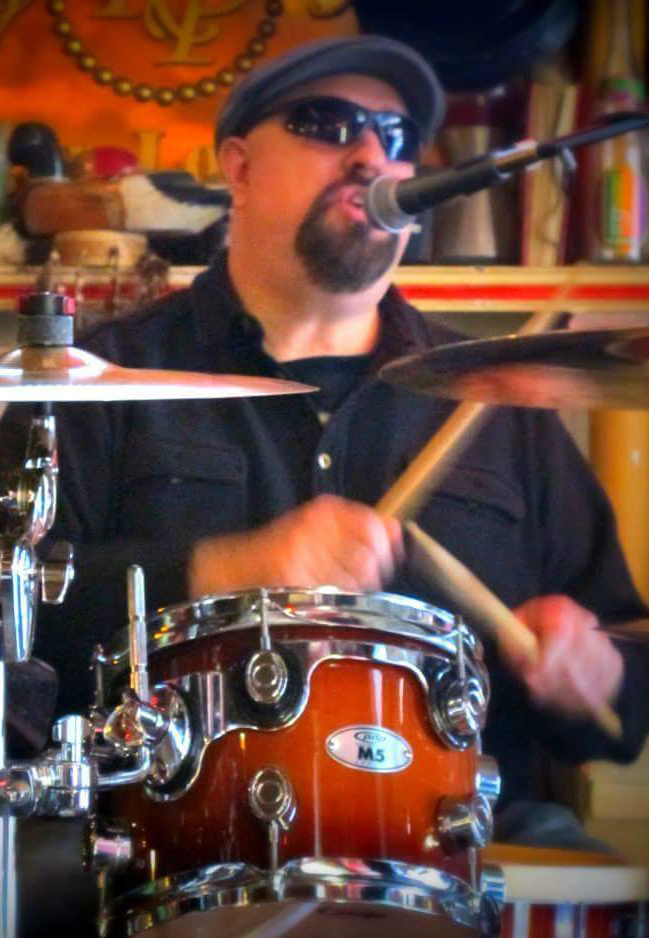 A veteran of the Pittsburgh Blues, Rock and Jazz music scene, David is now living in Southwest FL. He brings a wide spectrum of versatility coupled with powerful vocals.
---
Chuck Leonard - bass

Hailing from San Diego where he honed his blues chops playing for top blues bands, including Blonde Bruce Band, Rick Gazley Band (Rock Wars Best Blues Band 1989). He has played with Kim Wilson (Fabulous Thunderbirds) and top West Coast harp player, William Clark. His bands have opened for many national acts including: Robert Cray, Johnny and Edgar Winter, Lonnie MAC, Leon Russel and Dickie Betts. He relocated to Western NewYork where he played for years with great funk blues bands: Smokehouse band, Big C and Shadyside Blues Band and has now relocated, thankfully, to South Florida..
---
OPTIONAL HORNS AND KEYS
If budget permits, The Powers That Be can provide extra ooom-pah with the addition of the Powers That Be Horns and/or Keys. The additional musicians are all seasoned professionals with years of experience and tons of pro gigs.


Bruce Glasberg - trombone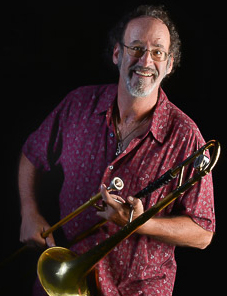 From Bronxville, New York, Bruce grew up on Long Island and has been playing trombone since 9. Following a nine-year stint in L.A. leading a jazz quintet, he move to Sarasota. Over the years, he has performed with Big Night Out, Strangeways, Amandla Tunesmith, Undercover Funk, Romero Brothers, Midnight Swingers, Flat Top Tom and the Jumpcats, and the Sonny Boyer Quartet and has done national tours with Strangeways, Nudestock, and Tropical Heatwave. His he brings a beautiful classic jazz/blues vibe and a wonderful playful inventiveness to his solos.
Celeste Dorage - alto sax, flute, guitar, keys, vocals

Celeste has been touring with bands from the US East Coast, Canada, and Great Britain for more than 20 years. She studied sax and performing arts at Berklee in Boston and music composition, theory and harmony at Long School of Music in Cambridge. Her style is creative and inviting which can be heard on her solo album, "All the Good Things".
Kevin Celebi - trumpet

Kevin is an extremely talented trumpeter/composer hailing from Detroit. He studied with Marcus Belgrave (a Detroit legend) and played in his Civic Jazz Orchestra. He has a BA in jazz studies from Depauw and a graduate degree in music from Indiana U. He has performed with Indianapolis luminaries such as Rob Dixon and Mel Rhyne, among others. He is a member of the Naples Jazz Orchestra (playing with Doc Severinsen and Byron Stripling), Sarasota Jazz Project, Ken Loomer Big Band, Harmonic Sanity (a septet), and his own quartet.
Ed Rolnick - tenor sax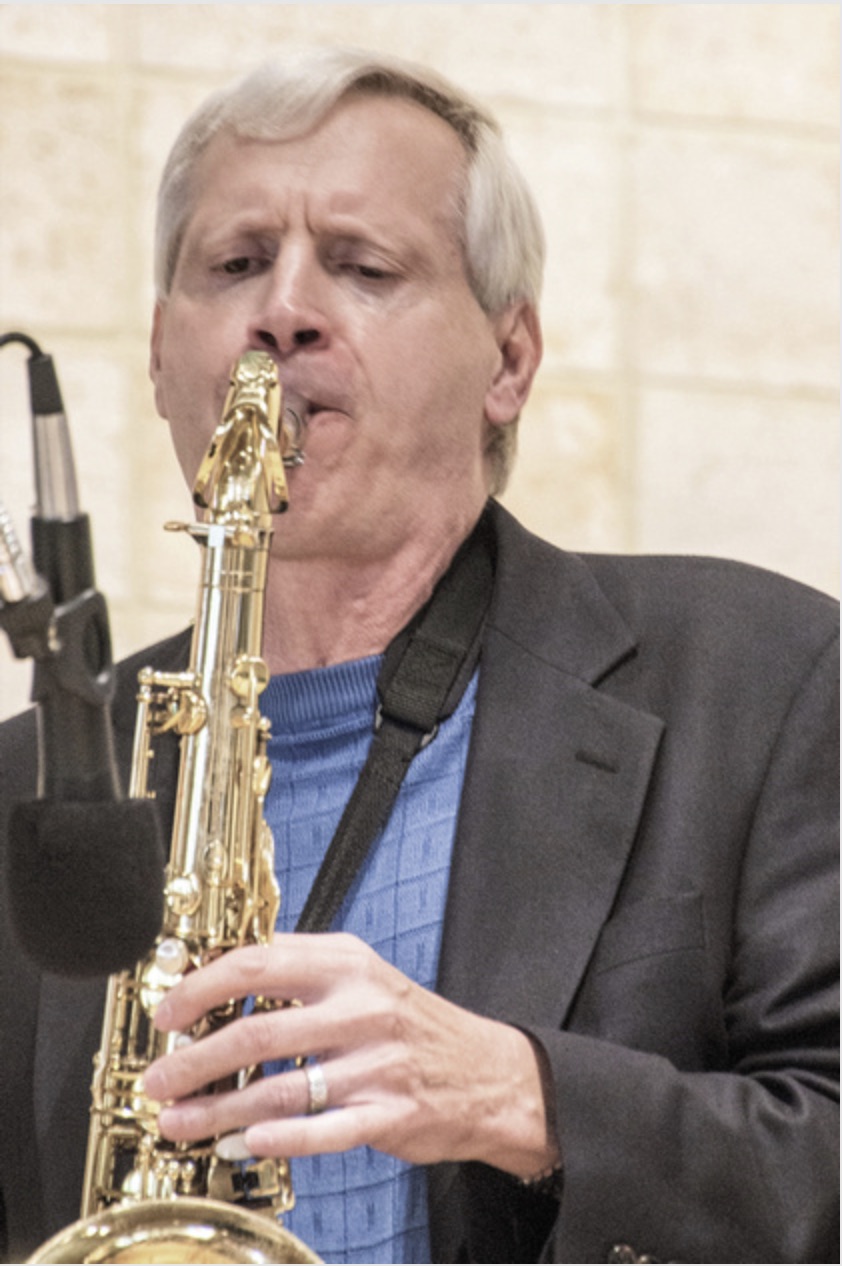 Ed is a seasoned saxist with 48 years of playing professionally, with numerous road tours including stints opening for the likes of Chubby Checker and Dion and the Belmonts. He has a Bachelor of Music Education from Lowell University and also studied with Joseph Viola at Berklee. His chops are superb, to say the least.
Pete Delisser - tenor sax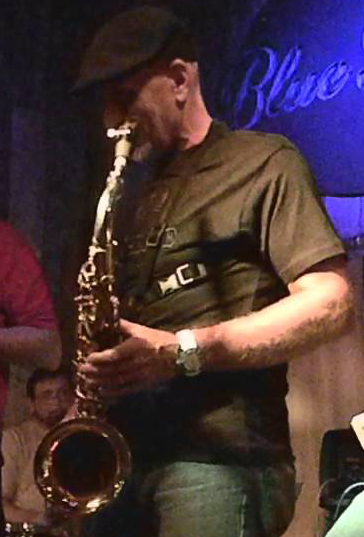 Pete is a New York City area sax player who toured nationally and internationally for more than 20 years before moving to Florida and joining SWFL blues scene, playing with the likes of the Al Fuller Blues Band and the Mitch Clark Band. Sweet and soulful, his chops are fine as wine.
Detroit Mike - keys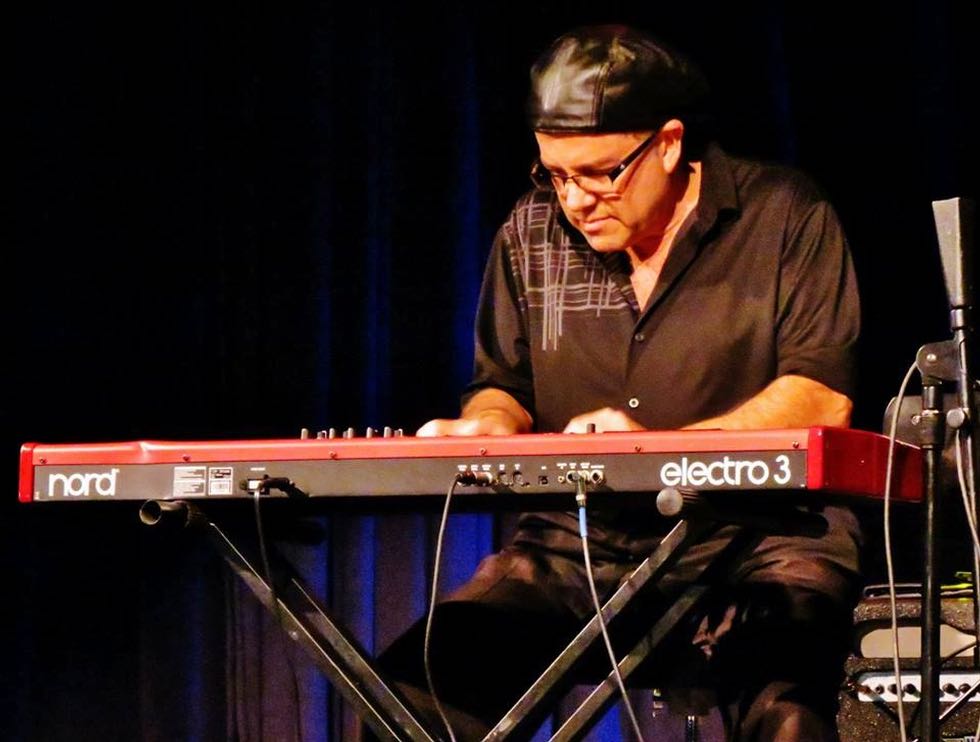 Dockta D is honored to be joined by Detroit Mike Hepner when he is in town and not lighting up stages all over creation. Mike is one of the most sought after live and studio keyboardists in the country and it's due to his monster chops and super suave touch. His career started with multiple recording contracts including Atlantic Records. He has performed with award winning artists including The Beach Boys, Jim Belushi, Bobby Rush, The Tommy Castro Band, Jimmy Carpenter, Tab Benoit, Mike Zito, Koko Taylor, Pinetop Perkins, Albert Castiglia, Jason Ricci, Nick Schnebelen, Landsharks Band, the Elwood Splinters Blues Band and Las Vegas' #1 blues band, The Moanin' Blacksnakes. Recently, he was honored to be chosen as a Hammond Artist! He was voted into the Vegas Fans Entertainers Hall of Fame 2 years in a row and has appeared as an artist at large for the well known Vegas "Big Blues Bender"! You can see Mike rip it in the compilation video below.


Dean Germain - keys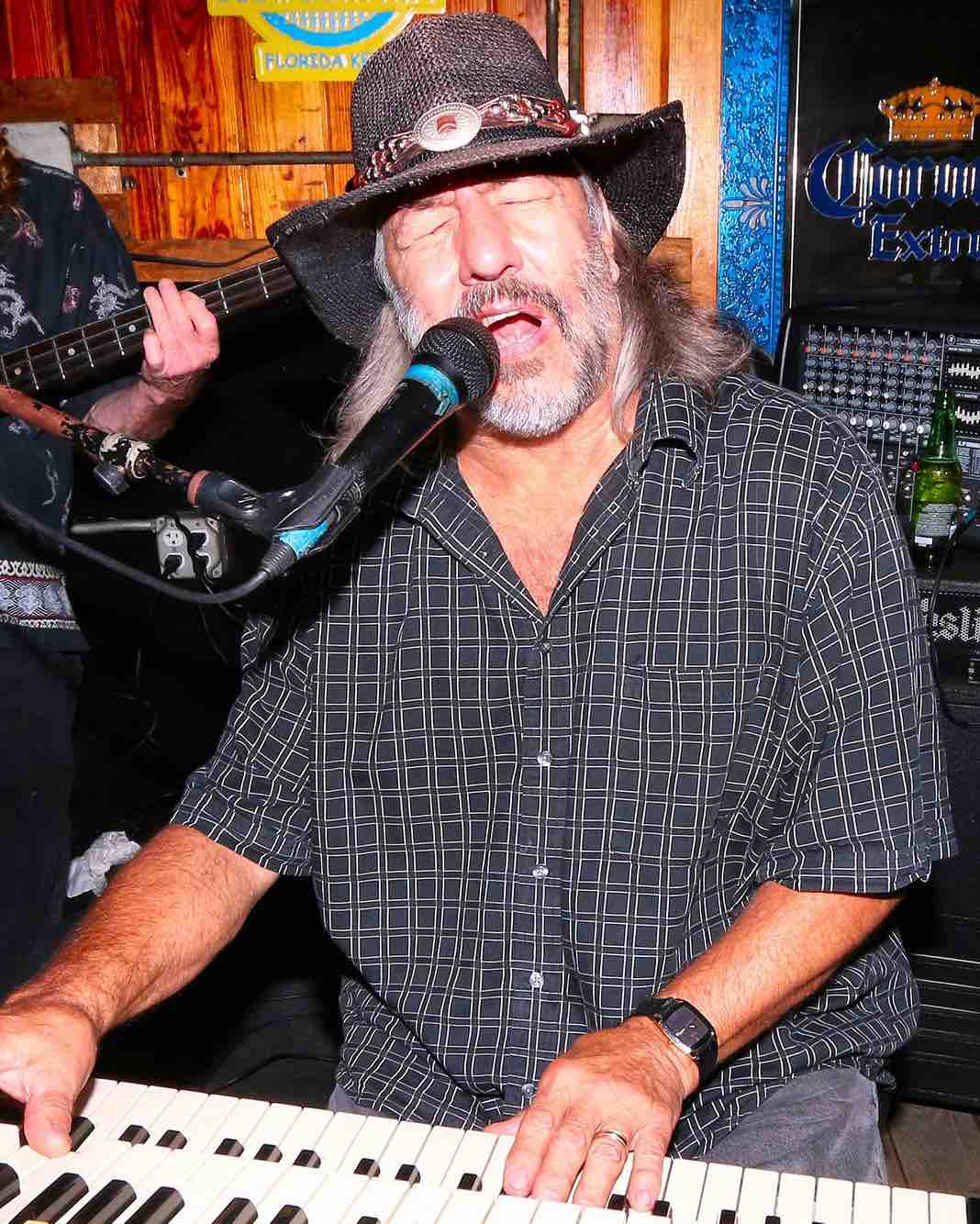 When "B3" Dean Germain is called upon to join the Powers That Be for an engagment, let it be known that the house will be rockin'! Dean hails from the Tampa area, has been hosting the Tuesday night jam at the Blue Parrot for 30 years and counting and has played with everybody that's anybody under the sun! He is versed in all styles and genres of blues, rock-n-roll, boogie-woogie, funk, swing, you name it! Most well-known for his sparkling work on the Hammond B3, his piano work is stellar, as well. And his gritty vocals bite hard.


---
ENSEMBLES
Dockta D and The Powers That Be band is available for nightclubs, festivals and private events in the following configurations: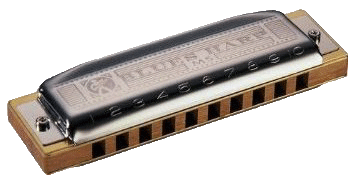 4 piece core band (harp, guitar, bass, drums)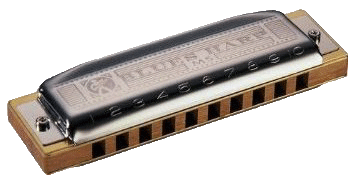 5 piece (add keys or sax)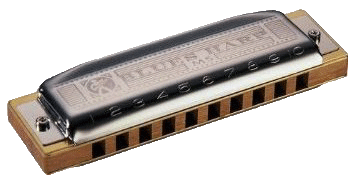 6 piece (add sax & trombone or trumpet & trombone)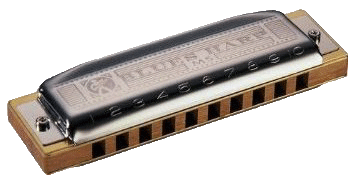 7 piece (add 3 horns or 2 horns and keys)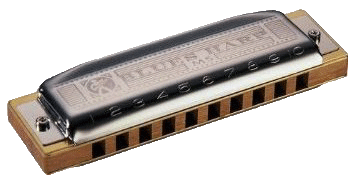 8 piece (add 3 horns and keys)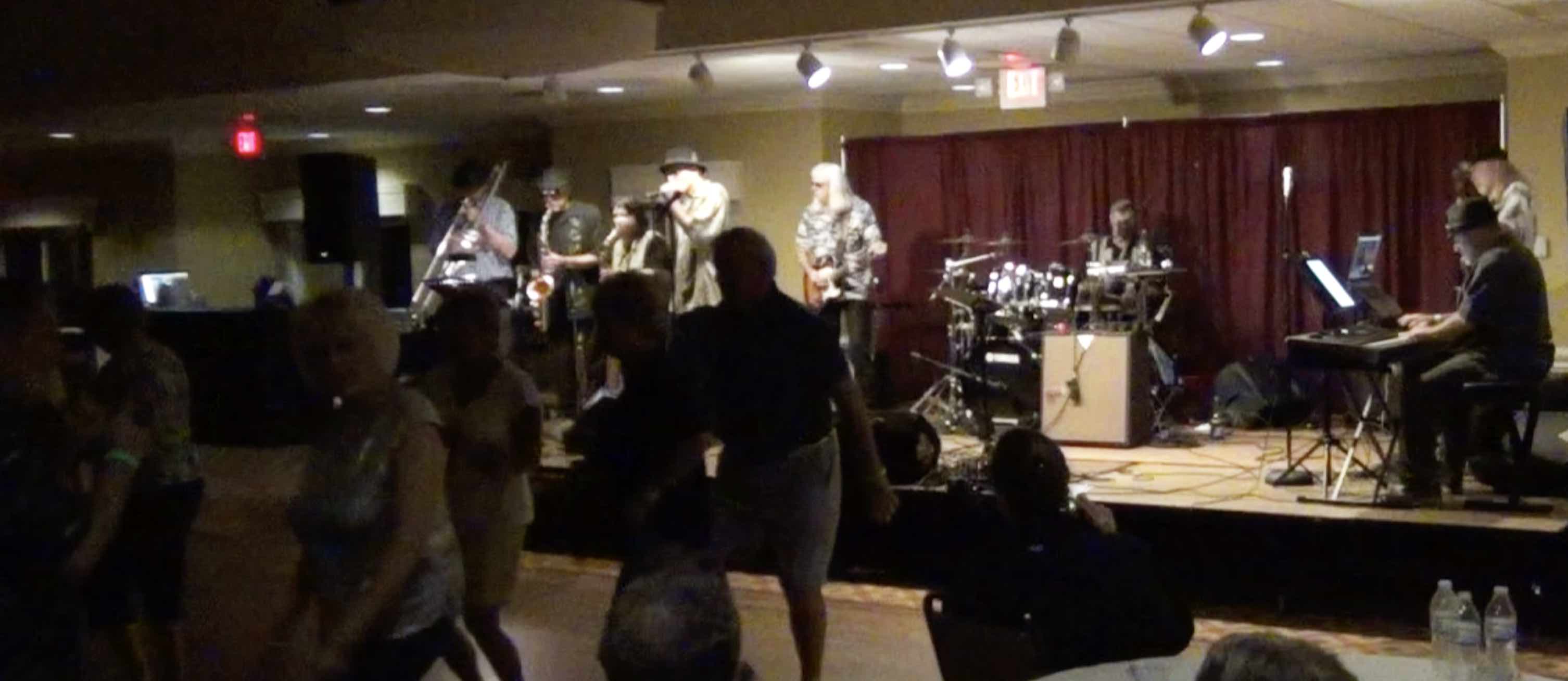 ---