EPK - Electronic Press Kit
Dockta D and the Powers That Be is a group of well-seasoned, dynamic, top-notch musicians who will lay you low with the blues, roll you over with rock, swing you to the moon and back and funk you up with groovy beats, all while opening up your aching heart with a soulfulness that permeates each note from their expertly played instruments. Bringing solid mind-blowing harmonica-driven blues-rock originals along with well-loved classics from rock, swing, blues, funk, boogie-woogie and soul, adapted to their own style, and with influences ranging diversely from Paul Butterfield to Lee Oskar, J. Geils to ZZ Top, Buddy Guy to Robin Trower, Johnny Winter to Lynard Skynard and the Stones to the Beatles, there is no jam that this band can't handle.

The Core Members - Dockta D on harp, Dave Chastain on guitar, David Wells on drums and Chuck Leonard on bass - have shared the stage with the likes of Albert Collins, Greg Allman, Molly Hatchet, Charlie Daniels, Ivan Neville, Robert Cray, Leon Russell, John Popper, Kim Wilson (Fabulous Thunderbirds), Dickie Betts and William Clark, to name just a few. All that experience - combined with Dockta D's inimitable fun-loving stage presence straight out of the Bobby Rush school of wang doodle - combines to make a fun-loving, powerhouse, movin' n groovin' band that brings audiences to their feet and has them screaming for more.

Added Members - Horns and/or Keys can be added depending on the gig/budget for augmented versatility.

---
THE POWERS THAT BE CORE BAND
Dockta D - harp, vocals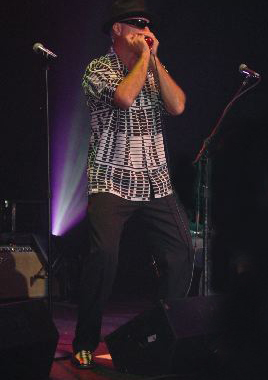 The 2018 Florida State Harmonica Champion and winner of the Baltimore Blues Society's IBC Blues Competition, Dockta D is a hard-drivin', rock yer socks off harmonica man whose hallmark is fun music with tight arrangements, sassy lyrics, plenty of old fashioned jamming and a multitude of rhythms, including shuffle, swing, rock-n-roll, funk, street beat, rumba, Latin, and rock. He is a prolific songwriter, penning over 300 songs in many genres, with a specialty in blues. He has performed all over the U.S. and Canada, in numerous clubs and casinos, and overseas as well, including gigs for U.S. troops in the Middle East. His influences include Butterfield, Blind Owl Wilson, Little Walter, James Cotton, Paul deLay, Sonny Boy, Kim Wilson, John Mayall, Lee Oskar, Billy Boy Arnold, Rod Piazza, and Bobby Rush. But his overall musical influences are diverse, as seen in the varied nature of his originals. He brings a whole lotta energy and entertainment to the stage.


Dave Chastain - guitar, vocals


A recent transplant to Southwest Florida from the Midwest, Dave is a veteran of the Southern Blues-rock scene and has enjoyed an extremely successful career. His band opened for the likes of Johnny Winter, Robin Trower, Buddy Guy, Albert Collins, Gregg Allman, Molly Hatchet, Marshall Tucker, Charlie Daniels and many more. He brings a smooth tasteful blues style with a Southern rock edge. And his slow blues is to die for!


David Wells - drums, vocals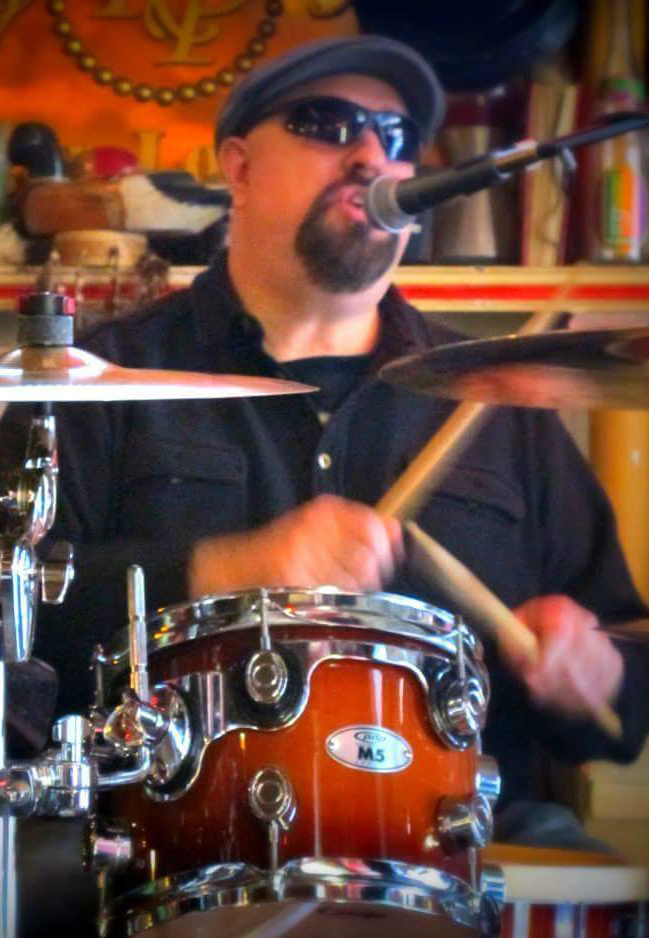 A veteran of the Pittsburgh blues, rock and jazz scene, David is now living in Southwest FL. He brings a wide spectrum of versatility coupled with powerful vocals.


Chuck Leonard - bass


Hailing from San Diego where he honed his blues chops playing for top blues bands, including Blonde Bruce Band, Rick Gazley Band (Rock Wars Best Blues Band 1989), Chuck has played with Kim Wilson (The Fabulous Thunderbirds) and the late, great William Clark. His bands have opened for many national acts including: Robert Cray, Johnny and Edgar Winter, Lonnie MAC, Leon Russel and Dickie Betts. He relocated to Western NewYork where he played for years with great funk blues bands: Smokehouse band, Big C and Shadyside Blues Band and has now relocated, thankfully, to South Florida.

---
---
THE POWERS THAT BE HORNS AND KEYS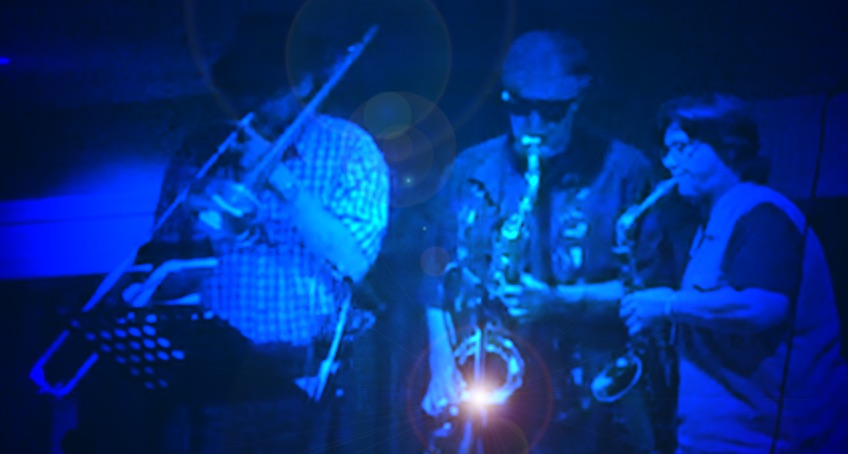 If budget permits, The Powers That Be can provide extra ooom-pah with the addition of the Powers That Be Horns and/or Keys. The additional musicians are all seasoned professionals with years of experience and tons of pro gigs.


Bruce Glasberg - trombone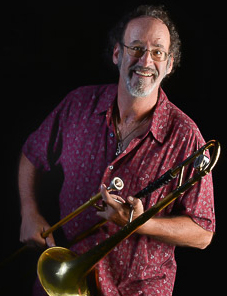 From Bronxville, New York, Bruce grew up on Long Island and has been playing trombone since 9. Following a nine-year stint in L.A. leading a jazz quintet, he move to Sarasota. Over the years, he has performed with Big Night Out, Strangeways, Amandla Tunesmith, Undercover Funk, Romero Brothers, Midnight Swingers, Flat Top Tom and the Jumpcats, and the Sonny Boyer Quartet and has done national tours with Strangeways, Nudestock, and Tropical Heatwave. His he brings a beautiful classic jazz/blues vibe and a wonderful playful inventiveness to his solos.
Celeste Dorage - alto sax, flute, guitar, keys, vocals

Celeste has been touring with bands from the US East Coast, Canada, and Great Britain for more than 20 years. She studied sax and performing arts at Berklee in Boston and music composition, theory and harmony at Long School of Music in Cambridge. Her style is creative and inviting which can be heard on her solo album, "All the Good Things".
Kevin Celebi - trumpet

Kevin is an extremely talented trumpeter/composer hailing from Detroit. He studied with Marcus Belgrave (a Detroit legend) and played in his Civic Jazz Orchestra. He has a BA in jazz studies from Depauw and a graduate degree in music from Indiana U. He has performed with Indianapolis luminaries such as Rob Dixon and Mel Rhyne, among others. He is a member of the Naples Jazz Orchestra (playing with Doc Severinsen and Byron Stripling), Sarasota Jazz Project, Ken Loomer Big Band, Harmonic Sanity (a septet), and his own quartet.
Ed Rolnick - tenor sax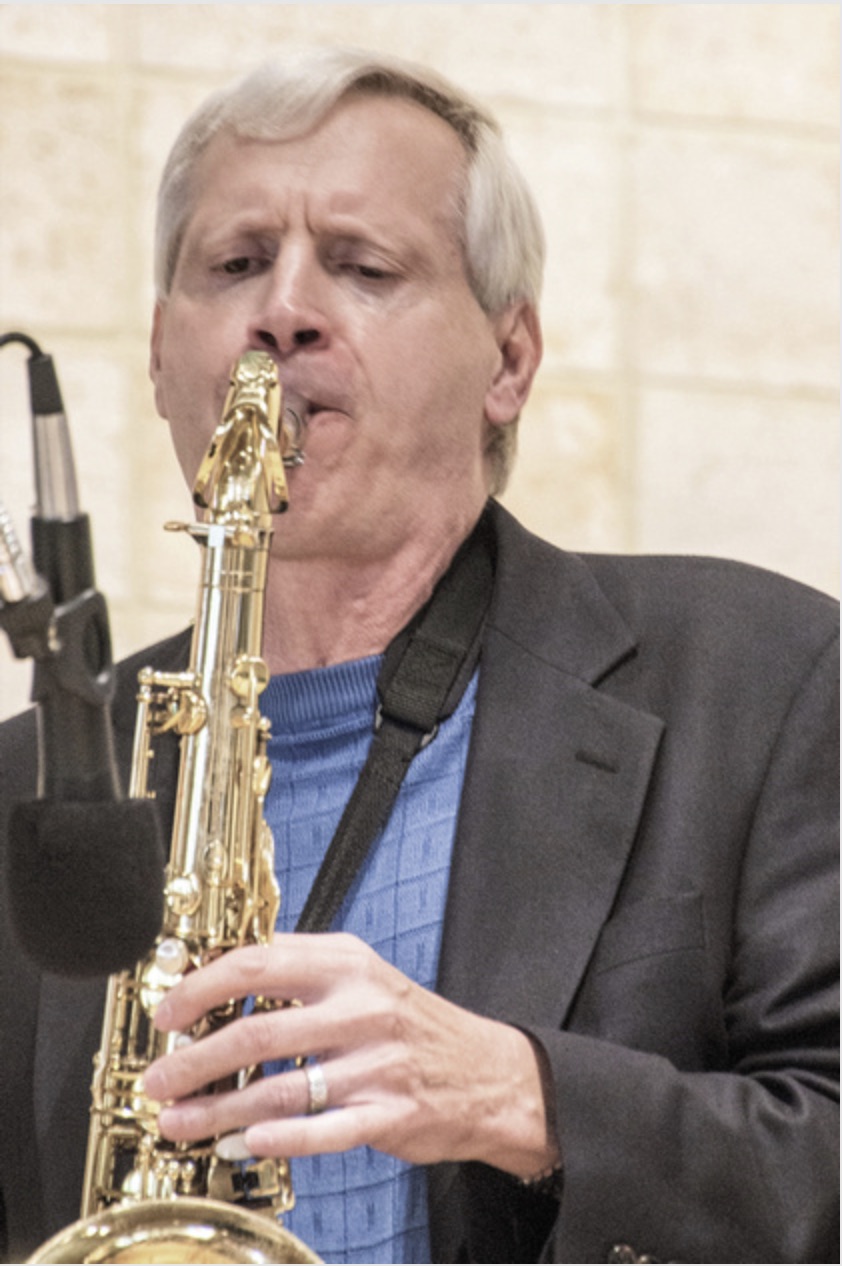 Ed is a seasoned saxist with 48 years of playing professionally, with numerous road tours including stints opening for the likes of Chubby Checker and Dion and the Belmonts. He has a Bachelor of Music Education from Lowell University and also studied with Joseph Viola at Berklee. His chops are superb, to say the least.
POWERS THAT BE KEYS
Detroit Mike - keys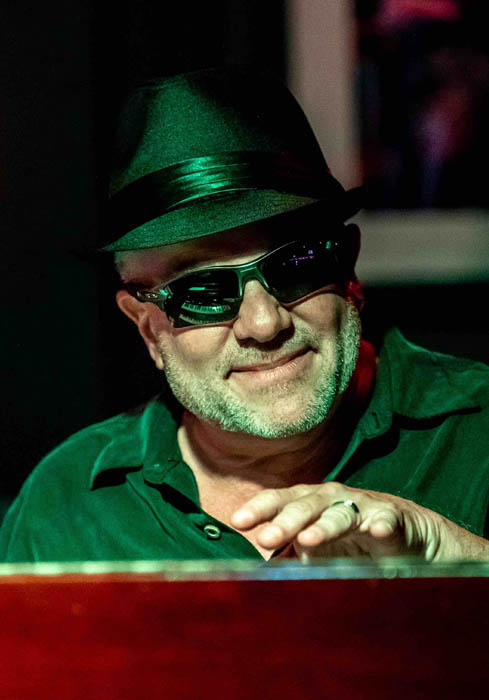 Dockta D is honored to be joined by Detroit Mike Hepner when he is in town and not lighting up stages all over creation. Mike is one of the most sought after live and studio keyboardists in the country and it's due to his monster chops and super suave touch. His career started with multiple recording contracts including Atlantic Records. He has performed with award winning artists including The Beach Boys, Jim Belushi, Bobby Rush, The Tommy Castro Band, Jimmy Carpenter, Tab Benoit, Mike Zito, Koko Taylor, Pinetop Perkins, Albert Castiglia, Jason Ricci, Nick Schnebelen, Landsharks Band, the Elwood Splinters Blues Band and Las Vegas' #1 blues band, The Moanin' Blacksnakes. Recently, he was honored to be chosen as a Hammond Artist! He was voted into the Vegas Fans Entertainers Hall of Fame 2 years in a row and has appeared as an artist at large for the well known Vegas "Big Blues Bender"! You can see Mike rip it in the compilation video below.


Dean Germain - keys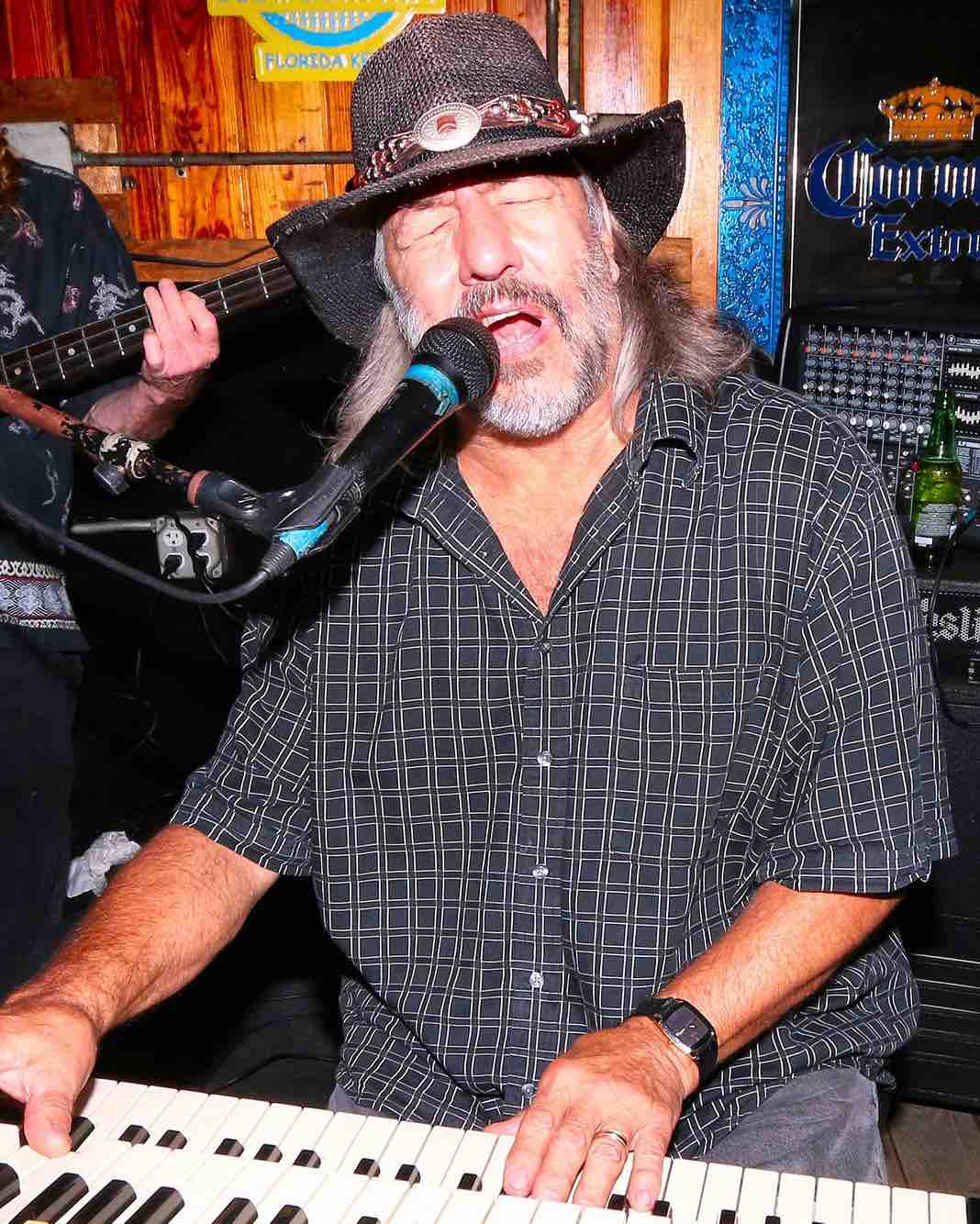 When "B3" Dean Germain is called upon to join the Powers That Be for an engagment, let it be known that the house will be rockin'! Dean hails from the Tampa area, has been hosting the Tuesday night jam at the Blue Parrot for 30 years and counting and has played with everybody that's anybody under the sun! He is versed in all styles and genres of blues, rock-n-roll, boogie-woogie, funk, swing, you name it! Most well-known for his sparkling work on the Hammond B3, his piano work is stellar, as well. And his gritty vocals bite hard.


---
>
RECENT FLORIDA PRESS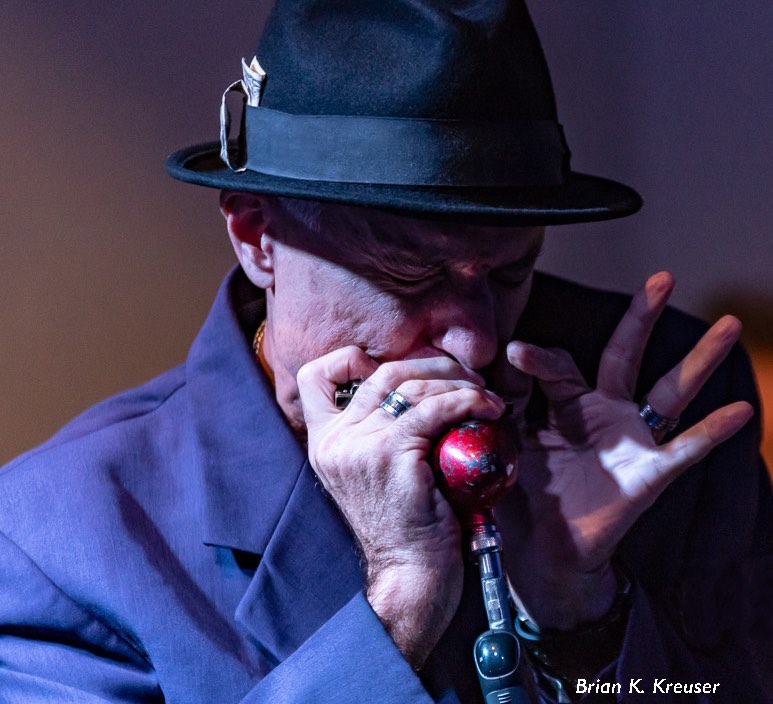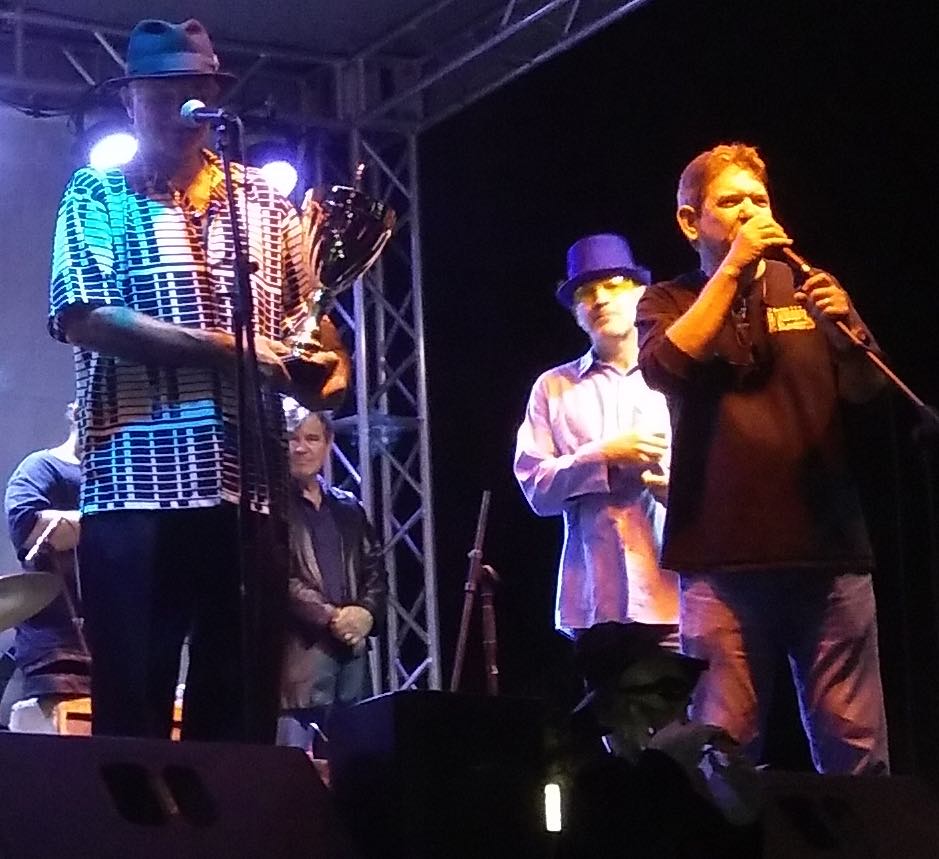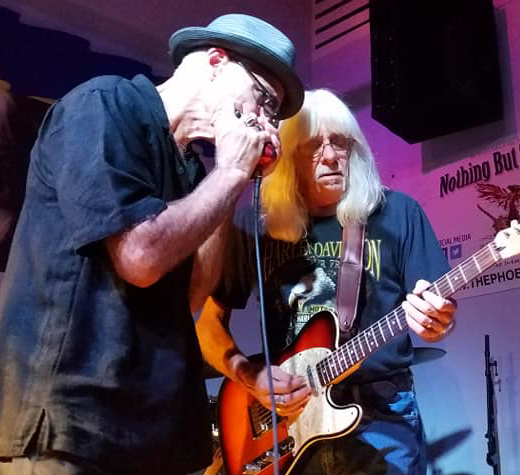 ---
NOTABLE FESTIVAL APPEARENCES
2019 SFBS Florida Harmonica Blowoff

2019 Winter Blues Bash w/ Papa Chubby, Sean Chambers, Crystal Shawanda, Shaw Davis and The Black Ties

2019 Summer Blues Tour w/ Jason Ricci, Albert Castiglia, Damon Fowler, Shaw Davis and The Black Ties

2019 Port Charlotte Blues Bash with Rusty Wright Band and Frank Bang

2018 Myakka Blues Festival

2017 Rehoboth Jazz Fest

2017 Ironhill Media Brews and Blues Fest

2017 Ocean City Biker Fest

2016 Little Walter Harmonica Fest w/ Dennis Gruenling

2015 Long Branch Blues and Jazz Festival

2015 Phoenixville Blues Festival

2015 Anglesea Blues Festival

2015 Paoli Blues Festival




---
ORIGINAL MUSIC
Dockta D has written numerous songs. Here are a few examples:



Never Done So Wrong






One of a Kind






Rambunctious






Lost In The City












Visit Dockta D's Soundcloud page to hear many other original compositions.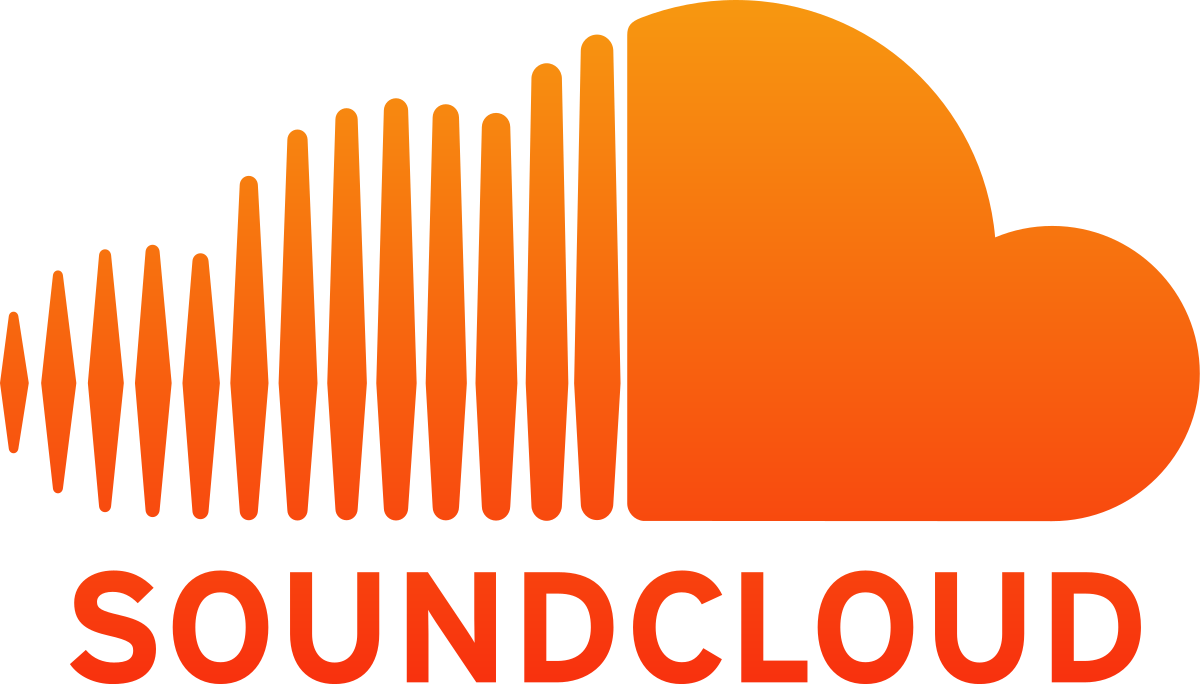 Click here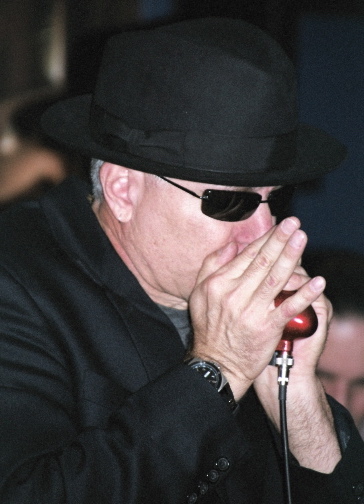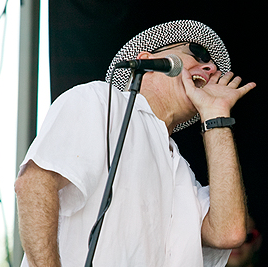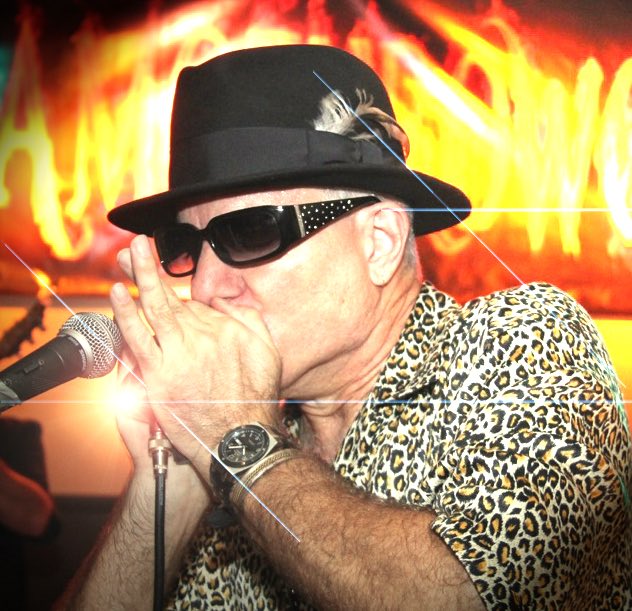 ---
VIDEOS
The videos show The Powers That Be at recent performances, with and without the Powers That Be Horns and Keys.


General Compilation - blues, funk, dance, rock-n-roll, etc. (20 min)



A compilation of Blues music (13 min)



A compilation of dance music (8 min)



Whammer Jammer




---
REPERTOIRE
In addition to many crowd-pleasing originals, the band covers many other blues/rock/soul/rock-n-roll etc. tunes:


BLUES

BABY WHAT YOU WANT - Jimmy Reed
BACK DOOR MAN - Willie Dixon
Before You 'Cuse Me - E. McDaniels
BIG BOSS MAN - Jimmy Reed
BLUE MIDNIGHT - Little Walter
BLUES WITH A FEELIN - Little Walter
BOOM BOOM - Little Walter
BORN UNDER BAD SIGN
BRING IT ON HOME - Willie Dixon (Zeppelin)
BRING IT ON HOME TO ME - Cooke/Animals
Caldonia - F. Moore
Change It - SRV
Changes - Buddy Miles
CHANGLING - Doors
CHICKEN SHACK - INSTRUMENTAL
CISSY STRUT - The Meters
CLEO'S MOOD - Jr. Walker INSTRUMENTAL
COLD SHOT - SRV
Crazy Mixed Up World - Little Walter
Crossfire - SRV
Crossroads - R. Johnson
Don't Go No Further - Muddy Waters
Down Home Blues
Driftin' N' Driftin' - Butterfield
EMPTY ARMS - SRV
EVERY DAY I HAVE THE BLUES - Joe Williams/Basie
EVERYTHING'S GONNA BE ALRIGHT - Butterfield
Feel So Bad - Chuck Willis
FINE YOUNG GIRL - Billy Boy Arnold
Flat Foot Floogie - Slim Gailord
GOT MY MOJO WORKIN - Muddy
HELP ME - Sonny Boy
Hey Joe - Hendrix
HIP SHAKE BOOGIE - Stones/Bill Boy Arnold
HOOCHIE COOCHIE MAN - Muddy
How Long Can a Fool - James Cotton
Hoy Hoy Hoy - Little Johnny Jones
I Ain't Superstitious - Howlin' Wolf
I Don't Know - James Cotton
I DONT PLAY - Little Walter
I WISH YOU WOULD - Billy Boy Arnold
I WOKE UP THIS MORNIN - Ten Years After
I'M READY - Muddy Waters
If You Leave Me, I'll Go Crazy
JUKE - Little Walter
JUST YOUR FOOL - Little Walter
Kansas City
Key To The Highway - Broonzy/Segar
LEAVE MY LITTLE GIRL ALONE - Buddy Guy/SRV
LEAVE YOUR HAT ON - John Sebastian
Let The Good Times Roll - BB King
LIGHT'S OUT - Little Walter
Little Red Rooster - Willie Dixon
LOVE IN VAIN - Robert Johnson/Stones
Manish Boy - Howlin' Wolf
MELLOW DOWN EASY - Little Walter
MERCY MERY - Cannonball Adderly INSTRUMENTAL
MESSIN WITH THE KID - Jr. Wells
MOVE ON DOWN THE ROAD - Billy Boy Arnold
MUSTANG SALLY - Bonnie Rice/Wilson Picket
MY BABE - Little Walter
MYSTERY TRAIN - Elvis
OFF THE WALL - Little Walter INSTRUMENTAL
ON THE ROAD AGAIN - Canned Heat
One Way Out - Sonny Boy Williamson
PETER GUN THEME
PRIDE N JOY - SRV
Prisoner of Love - Rod Piazza
Reconsider Baby - Lowell Fulton
Red House - Hendrix
ROCK ME BABY - BB King
Rocket 88 - James Cotton
ROLLIN N TUMBLIN
SHAKE, RATTLE AND ROLL - Joe Turner
SHE'S NINETEEN YEARS OLD - Buddy Guy
SMOKESTACK LIGHTENIN' - Howlin' Wolf
SPOONFUL - Willie Dixon
Statesboro Blues
STEAMROLLER - James Taylor
Stormy Monday - T-Bone Walker
SWEET HOME CHICAGO
Take Me To The River - Al Green
THE HEALER - John Lee Hooker & Santana
THE HOUSE IS ROCKIN - Stevie Ray
THE SKY IS CRYIN' - E. James
The Thrill Is Gone - BB King
THERE'S A RIOT GOIN ON - Johnny Winter
Tightrope - SRV/Bramhall
TOO LATE - Little Walter
TOO MANY DRIVERS - Butterfield
TORE DOWN - Clapton version
Unchain My Heart - Joe Cocker
WALKIN BLUES - Butterfield
Wang Dang Doodle - Willie Dixon
WHAT'D I SAY - Ray Charles
Whiskey, Beer and Reefer - Billy Boy Arnold
Who Do You Love - George Thorogood
WORK SONG - Butterfield
You Better Leave My Girl Alone - SRV
YOU GOT ME WRONG - Billy Boy Arnold
You Gotta Move - Stones

J. GEILS STUFF

Crusin' For A Love - J. Geils
First I Look At The Purse - J. Geils
Hard Drivin' Man - J. Geils
Homework - J. Geils
House Party - J. Geils
Ice Breaker - J. Geils (instrumental)
Lookin For Love - J. Geils
Pack Fair and Square - J. Geils
Serve You Right To Suffer - J. Geils
Shoot Your Shot - J. Geils
Sno-Cone - J. Geils (instrumental)
So Sharp - J. Geils
Whammer Jammer - J. Geils


ROCK/SOUL/FUNK/ROCK-N-ROLL, etc.

3rd Stone From The Sun - Hendrix
Addicted To Love - R. Palmer
Ain't No Sunshin - Bill Withers
Angie - Stones
BAD BOY - Beatles
Beast of Burdon - Stones
Bitch - Stones
BLACK MAGIC WOMAN - Santana
Born On The Bayou - CCR
BORN TO BE WILD - Steppenwolf
Break On Through - Doors
BROWN SUGAR - Stones
Carol - Chuck Berry
Changes - B. Miles
Changling - Doors
CINNAMON GIRL - Neil Young
CISCO KID - War
CITY, COUNTRY, CITY - War
DEAD FLOWERS - Stones
Doc o' The Bay - Otis Reading
EVIL WAYS - Santana
Feelin' Alright - Dave Mason
FIRE - Hendrix
FOXY LADY - Hendrix
Gimme All Your Lovin' - ZZ
Gimme Shelter - Stones
Gloria - Troggs
HEARD IT THROUGH THE GRAPEVINE - CCR
HEART OF GOLD - Neil Young
HEY JOE - Hendrix
HONEY DON'T - Beatles
HONKY TONK WOMEN - Stones
I Hear You Knockin' - Ten Years After
I Just Wanna Make Love To You - Foghat
I Thank You - Sam and Dave
I'm A Man (yes I am) - Chicago
I've Got The Blues For You - Stones
ISN'T SHE LOVELY - Stevie Wonder
IT'S ALL OVER NOW - Bobby Womack/Stones
JINGO - Santana
JUMPIN' JACK FLASH - Stones
Knock On Wood - Eddie Floyd
LA GRANGE - ZZ Top
LA WOMAN - Doors
LEAVE YOUR HAT ON - Randy Newman
LET IT BLEED - Stones
LONG TRAIN RUNNING - Doobie Bros
Manic Depression - Hendrix
LOUIE LOUIE - The Kingsmen
LOVE IN VAIN - Stones
LOW RIDER - War
Midnight Hour - Pickett
MISS YOU - Stones
No Woman, No Cry - Marley
Not Fade Away - Stones
ON THE ROAD AGAIN - Canned Heat boogie
ONE WAY OUT - Allman
Outside Women Blues - Cream
Oye Como Va - Santana
Papa Don't Take No Mess - James Brown
Papa Was A Rollin Stone - Temps
PLEASE DON'T KEEP ME WONDERING - Allman
Please Don't Let Me Be Misunderstood
PRETTY WOMAN - Roy Orbison
Proud Mary - CCR
Purple Haze - Hendrix
ROAD HOUSE BLUES - Doors
RUN AROUND - Blues Traveler
RUN THROUGH THE JUNGLE - CCR
SATISFACTION Stones
SHAKY GROUND - Temps
Shattered - Stones
Shotgun - Sam and Dave
SILVER TRAIN - Stones
Sittin' On Top Of The World - Cream
Some Kinda Wonderful - GFR
Soul Man - Sam and Dave
Stand By Me - Ben E. King
Strange Brew - Cream
Street Fighting Man - Stones
SUNSHINE OF YOUR LOVE - Cream
Superstitious - Stevie Wonder
SUZY Q - CCR
SYMPATHY FOR THE DEVIL - Stones
THE JOKER - Steve Miller
The Last Time - Stones
The Losing End - Neil Young
The Wind Cries Mary - Hendrix
Tush - ZZ
Voodoo Chile - Hendrix
WAITING FOR THE BUS/JESUS JUST LEFT CHICAGO - ZZ Top
Walking The Dog - R. Thomas
WANNA TAKE YOU HIGHER - Sly
When The Levee Breaks - Zeppelin
White Room - Cream
Who Knows - Hendrix
Whole Lotta Love - Zeppelin
WILD THING - Troggs
WOOLY BULLY - Sam The Sham
You Can't Do That - Beatles
You Gotta Move - Stones ver.


---
AWARDS
>


2018 Florida State Harmonica Champion

2010 Baltimore Blues Society International Blues Competition Champion

2011 IBC International Blues Competition Quarter Finalist








---
ENSEMBLES
Dockta D and The Powers That Be band is available for nightclubs, festivals and private events in the following configurations:

4 piece core band (harp, guitar, bass, drums)

5 piece (add keys or sax)

6 piece (add sax & trombone or trumpet & trombone)

7 piece (add 3 horns or 2 horns and keys)

8 piece (add 3 horns and keys)








---
SCHEDULE
Saturday, 2/22/20, 12:00PM-7:00
Busch Gardens, Tampa
Mardi Gras Fesitval!!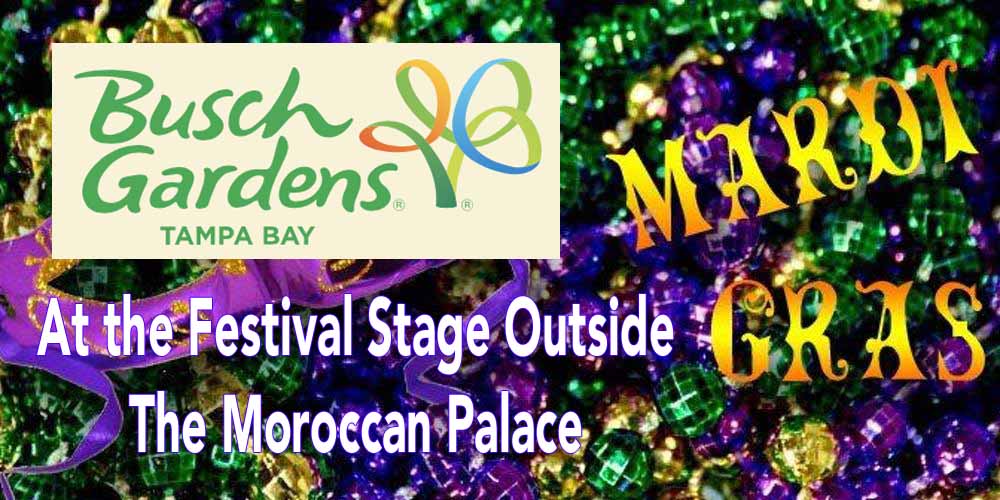 Join the band for a Mardi Gras celebration at the Mardi Gras
festival stage outside of the Moroccan Palace!
10165 N McKinley Drive, Tampa, FL

---
Thursday, 2/27/20, 7:30PM-11:00
The Blue Rooster
1525 Fourth Street, Sarasota, FL

---
Saturday, 2/29/20, 7:00PM-11:00
Englewoods On Dearborn
362 W. Dearborn St., Englewood, FL
941-475-7501
---
Sunday, 3/8/20, 6:00PM-9:00
Leroy's Soul Kitchen
201 West Marion Avenue, Punta Gorda, FL 33950
941-505-2489

---
Friday, 3/17/20, 7:00PM-10:00
Englewoods On Dearborn
St. Paddy's Day Celebration!!
362 W. Dearborn St., Englewood, FL
941-475-7501

---
Friday, 3/20/20, 7:00PM-10:00
Zydeco Brew Werks
1902 E. 7th Ave. Ybor City, FL
813-252-4541

---
Thursday, 3/26/20, 8:00PM-11:00
Over The Bridge
4300 Kings Hwy Ste 412, Port Charlotte, FL

---
Friday, 4/3/20, 7:00PM-11:00
Englewoods On Dearborn
362 W. Dearborn St., Englewood, FL
941-475-7501

---
Thursday, 4/23/20, 8:00PM-11:00
Over The Bridge
4300 Kings Hwy Ste 412, Port Charlotte, FL

---
Friday, 5/1/20, 7:00PM-11:00
Englewoods On Dearborn
362 W. Dearborn St., Englewood, FL
941-475-7501

---
For more details on all upcoming events, click HERE to view the "SCHEDULE" link.

---
BOOKING
>
Contact:
booking@docktad.com

for North West Florida
(Sarasota, Tampa)
contact:
Jane McKee
Jane's World Entertainment
www.janesworldtalent.com
Email: janesworldtalent@gmail.com
Office: 813-442-8018
---
POSTERS
Professional promo posters provided if needed. Can adapt to venue templates if desired.
---
OTHER DOCKTA D MUSICAL ENDEAVORS
Dockta D has done a lot of studio recordings for film and commercials. Following are some of the more notable.


Dockta D performed at the reenactment (recorded live on 8/23/13 at the World Cafe Live in Wilmington, DE) of The Last Waltz, the famous farewell tour by the The Band. Dockta D performed the role of Paul Butterfield on Mystery Train.

See the video of the Last Waltz re-enactment (3 min)



Dockta D & The Last Waltz re-enactment from Dockta D Videos on Vimeo.







Dockta D played harmonica on a commercial for Shell Oil that was supposed to be played by Paul Butterfield who passed away the night before.
Shell commercial




Dockta also performed harmonica on the big 1999 swing hit by Los Angeles hometown big band, Jimmie Lykes and the Club Swingers, Hey Now! off their terrific big band swing album, Female Fishin'.
Hey Now!




Played harmonica and acted on the infamous Seagram's Golden Wine Cooler commercial with Bruce Willis.






See the video of the Seagrams Golden Wine Cooler Commercial (30 sec)





Played all of harmonica parts in the joint HBO/Motown video/LP project, co-written, incidentally, by the Dockta, entitled The Return of Bruno (1987) (click to watch it). For instance, the harmonica on the Peter Gunn Theme.
Peter Gunn Theme




Dockta D also wrote and sang the song No One's Home for the psychedelic segment in the Return of Bruno.
No One's Home




Dockta D also wrote the harmonica part for the Bruce Willis hit single, Respect Yourself featuring background vocals by the Pointer Sisters. It peaked at #5 on the US Billboard Hot 100 singles chart and number 7 on the UK Singles Chart, thanks, in part, to Dockta D's harmonica vision for the tune.
Respect Yourself




A music video of Respect Yourself was made and it aired repeatedly on MTV.


See the Respect Yourself video (6 min)





---