---
BREAKING NEWS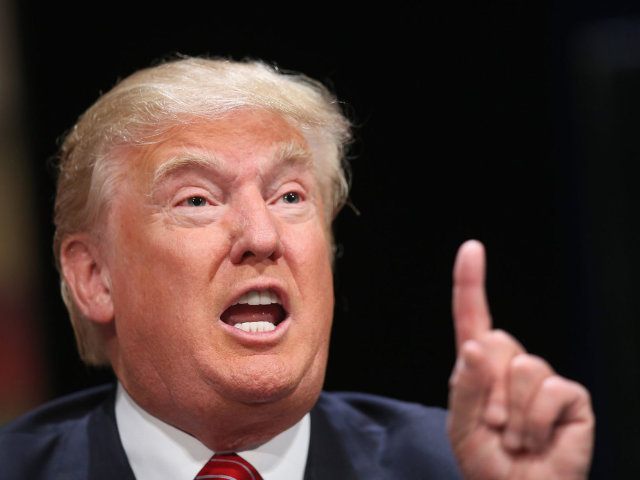 Donald Trump Agrees To Tell The Truth For One Full Hour On October 10, 2017, between 2AM and 3AM PST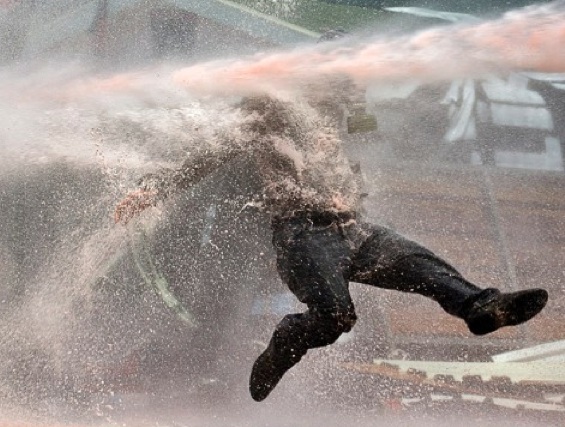 Man Beheaded By Exploding Milkshake Machine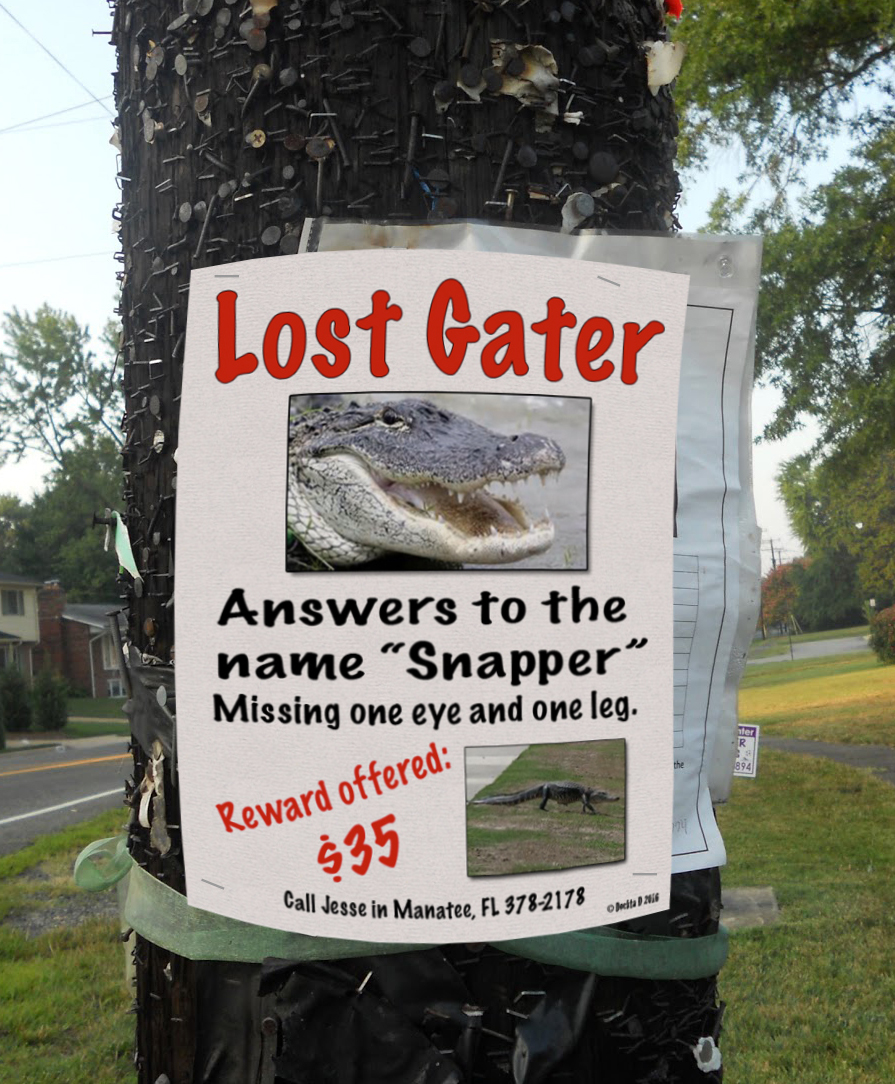 Gater Lost In Residential Area Still Not Found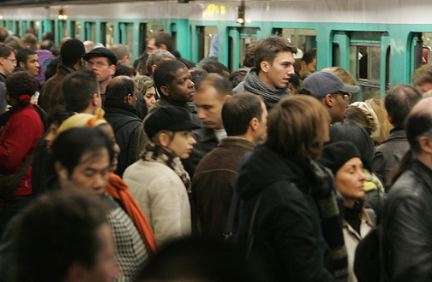 Man Releases Gas In Crowded Subway, Several Patrons Incensed, Identity Of Perp Still Unknown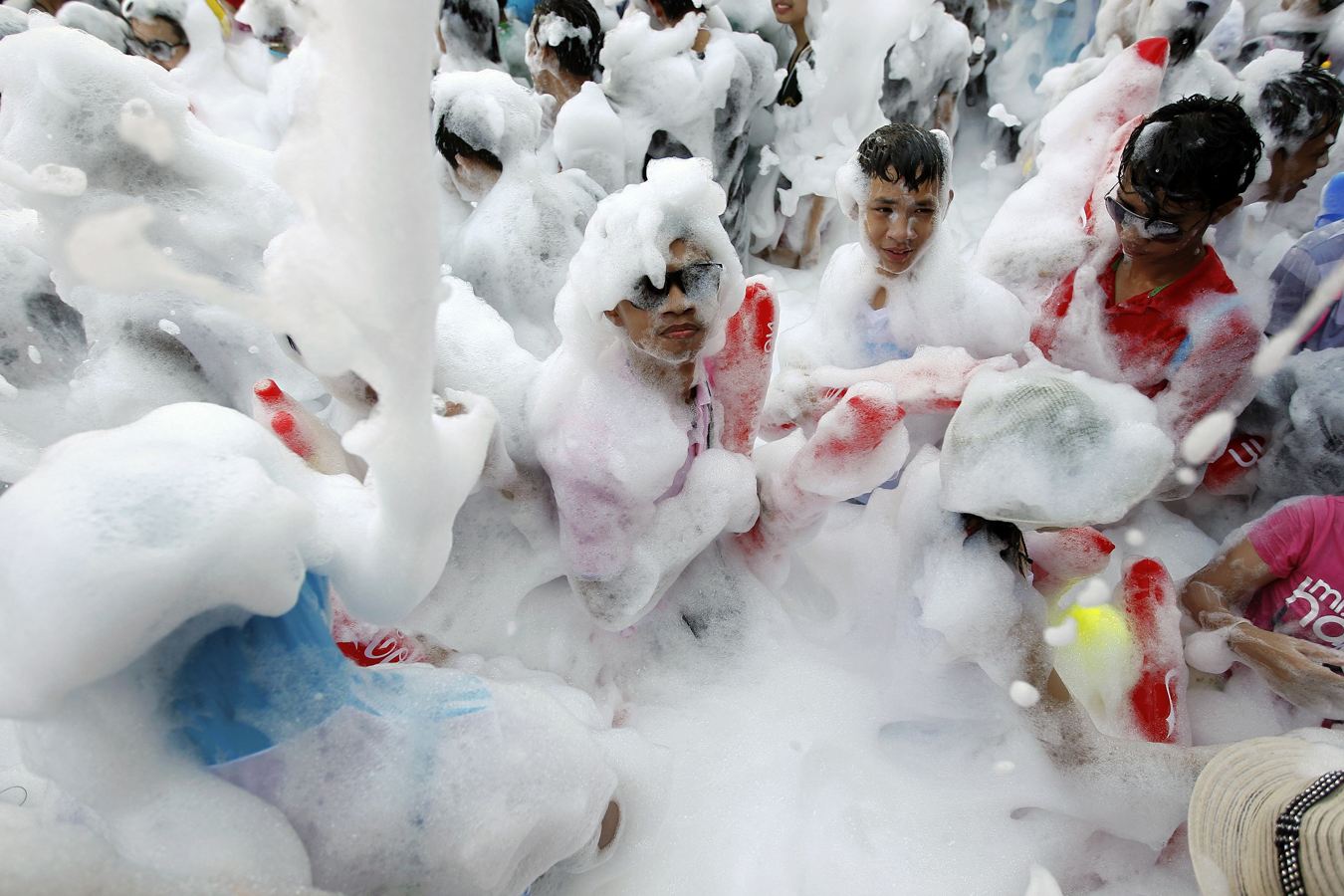 Beer Keg Explodes At Party: Hundreds Inebriated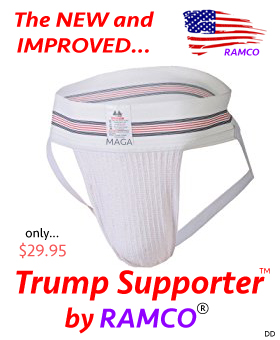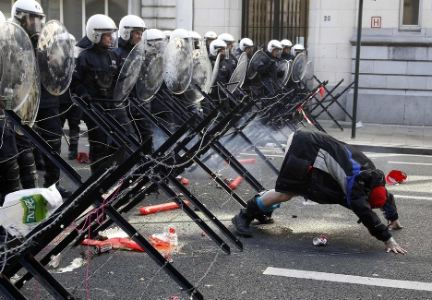 Brussels Police Test Anti-Effluviant Barricade


---
WORLD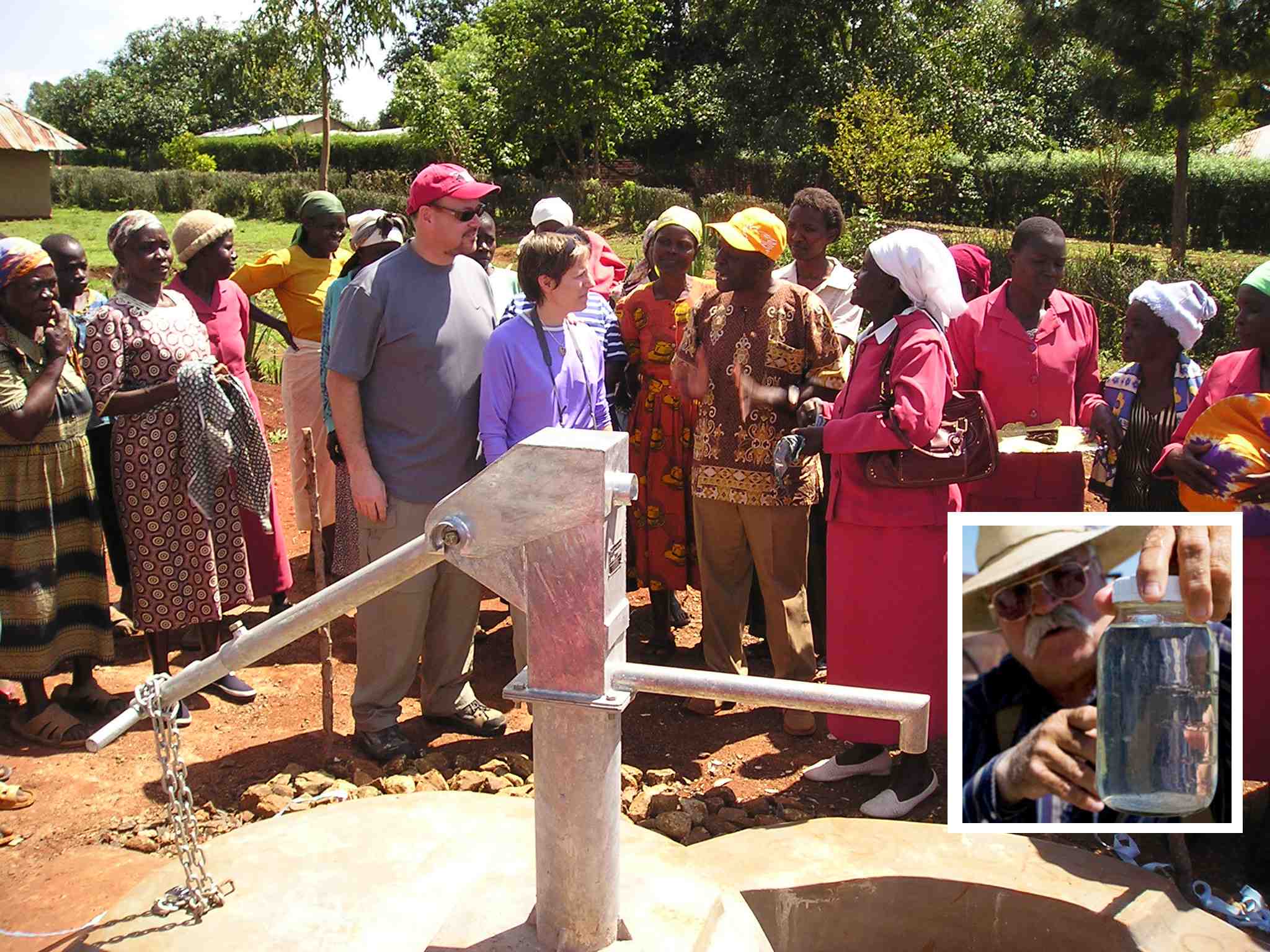 Scientists Test Enuf Well, Tell Villagers "Leave It Alone"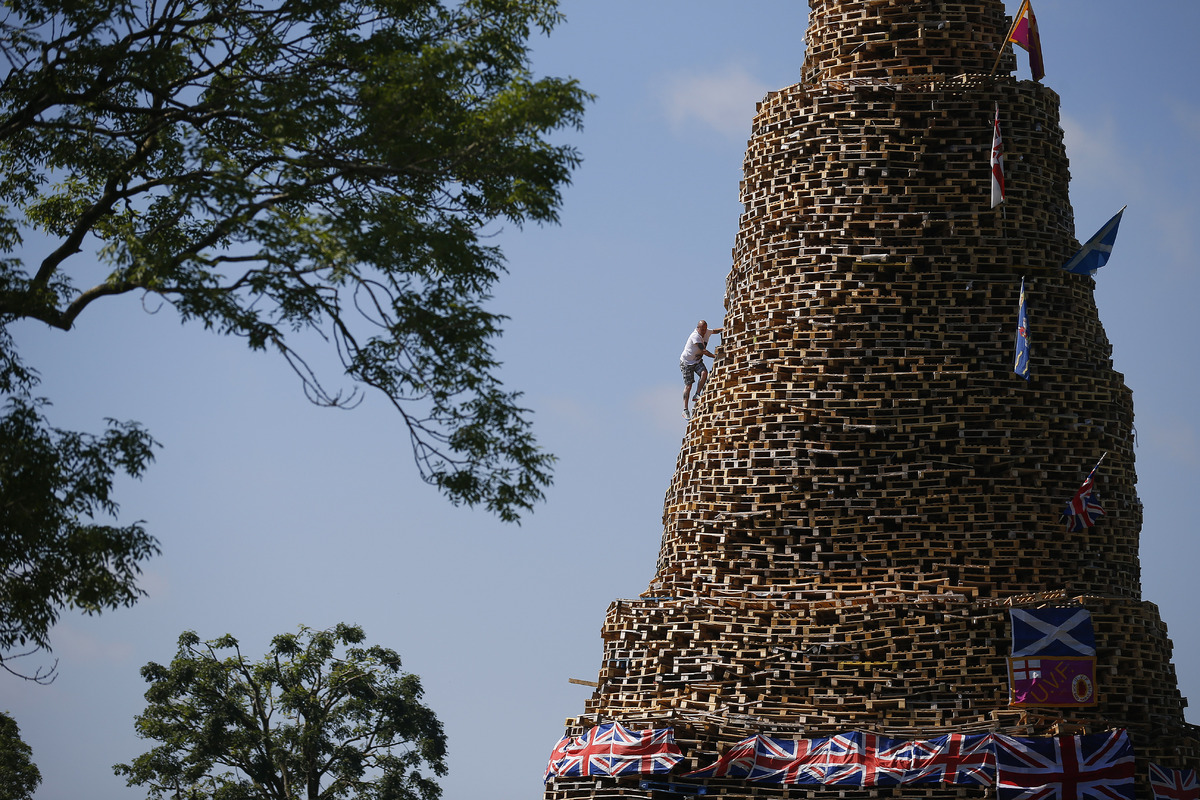 Royal Birthday Cake Not Very Palatable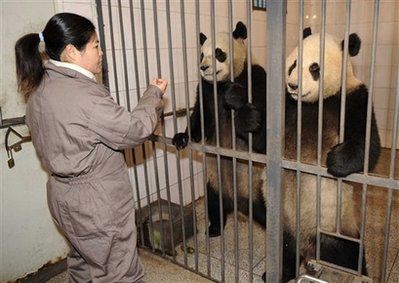 Pandas Jailed In Beijing For Pandering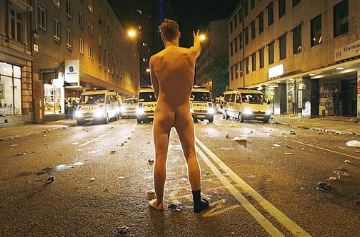 Swedish Man Arrested For Wearing One Sock In Public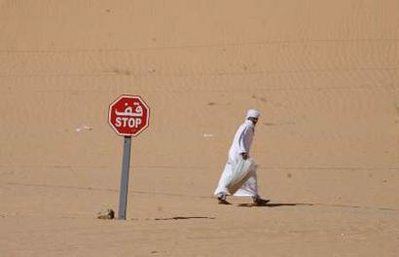 Algerian Man Runs Stop Sign At Oasis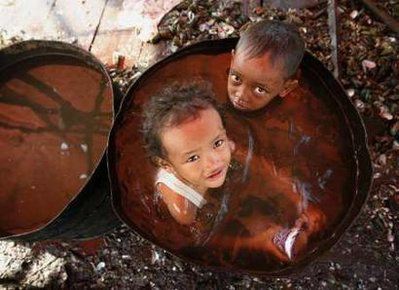 Cooking Children Still Popular In Jakarta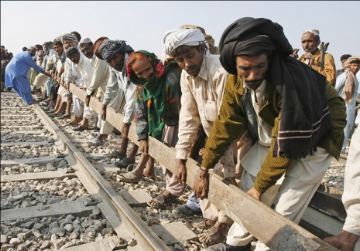 Pakistanis Replace Old Fashioned Iron Rails With New Balsa Ones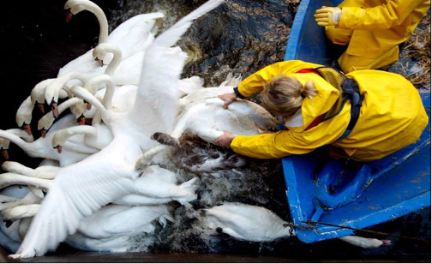 Pesky Swans Finally Removed From Swan Lake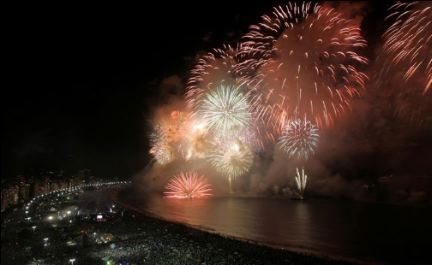 Terrorists Hit Fireworks Factory In Jibip, Victims Send Thank You Note To Bin Laden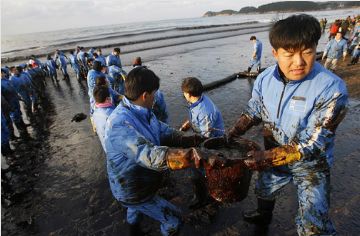 Koreans Harvest Whale Dung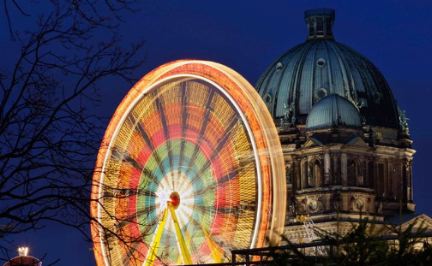 Ferris Wheel Spins Out Of Control In Berlin, Scores Vomit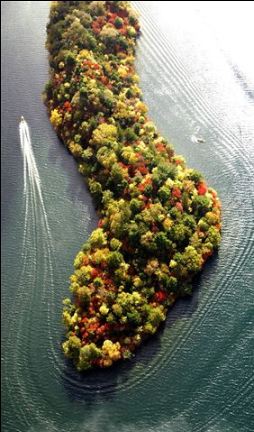 Italy Shrinks Mysteriously Overnight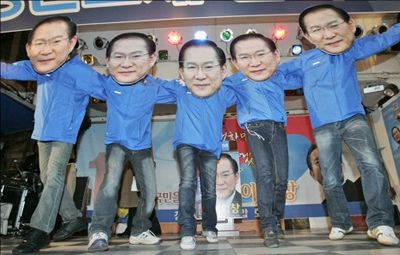 Chinese Students Protest Stereotype That They All Look Alike And That They Pander To American Styles Such As Stone-Washed Jeans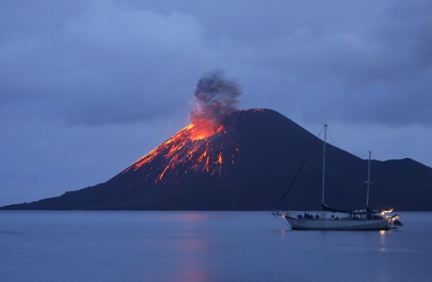 Polish Muslim Terrorists Slam Cargo Jet Into Mt. Fuji, None Killed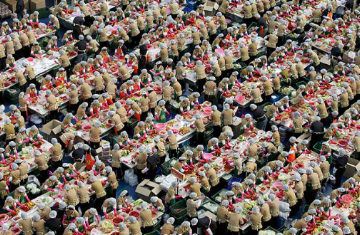 Milan: Guiness Record Set For Most Meatballs Made In One Second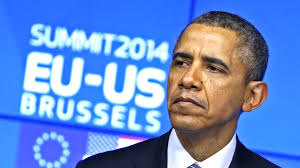 Obama's Shocking Revelation at Summit: "I Hate Sprouts"


---
NATIONAL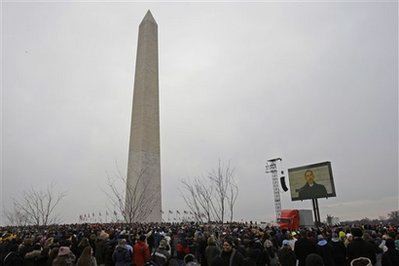 Washington Monument Renamed Clinton Monumorial In Huge Ceremony - Thongs Of Followers Come, Protesters Try To Block Action With Huge Obelisk Comdom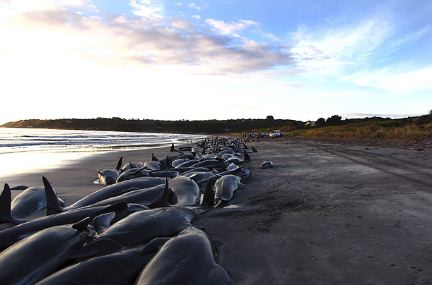 Land Sharks Raid Malibu Beach Killing Everyone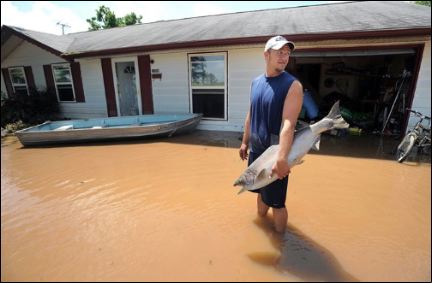 Missourian Bubba Beaudreaux Able to Salvage One Precious Family Heriloom From Flooded House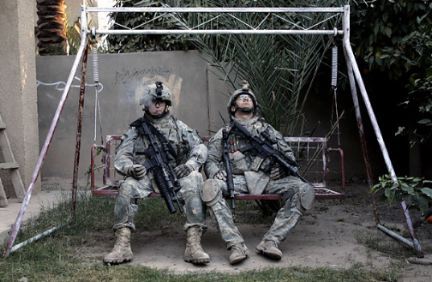 Roanoke Bullies Terrorize Playground, Dominate Jungle Gym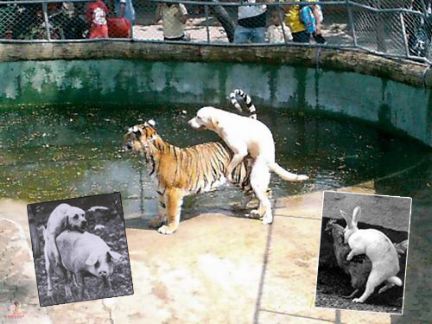 Milwaukee Zoo Attempts To Bolster Sagging Attendance With Interspecies Porn Acts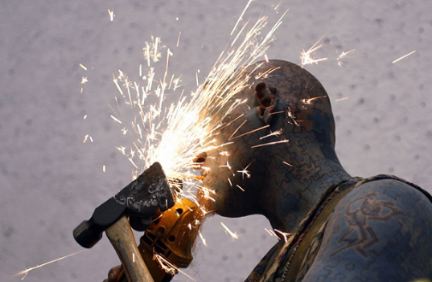 California Man Grinds Off Nose To Spite Face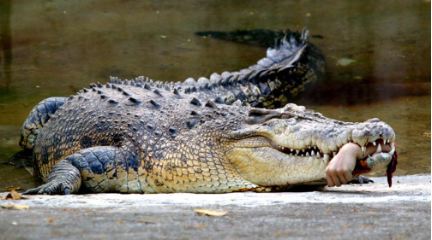 Chicago Man Taunts Crock With Fish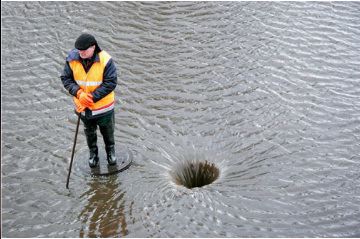 Disgruntled Parks Engineer Unplugs Lake Michigan



LA Kings Present President Obama with Silver Hockey Stick During White House Celebration For The Stanley Cup Champions. Obama Quips, "Maybe This'll Help Me Score Tonight"


---
MEDICAL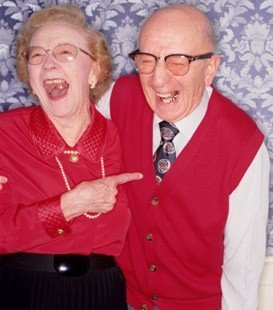 Man Falls Down, Gets Up On Own, Sheds Yoke Of Dependence On Life Alert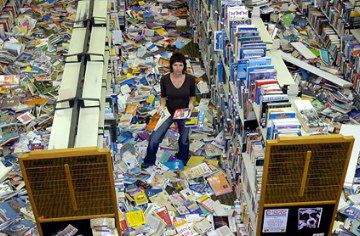 OCD Patient Goes Berzerk In Barns And Noble Looking For Books About OCD


---
POLICE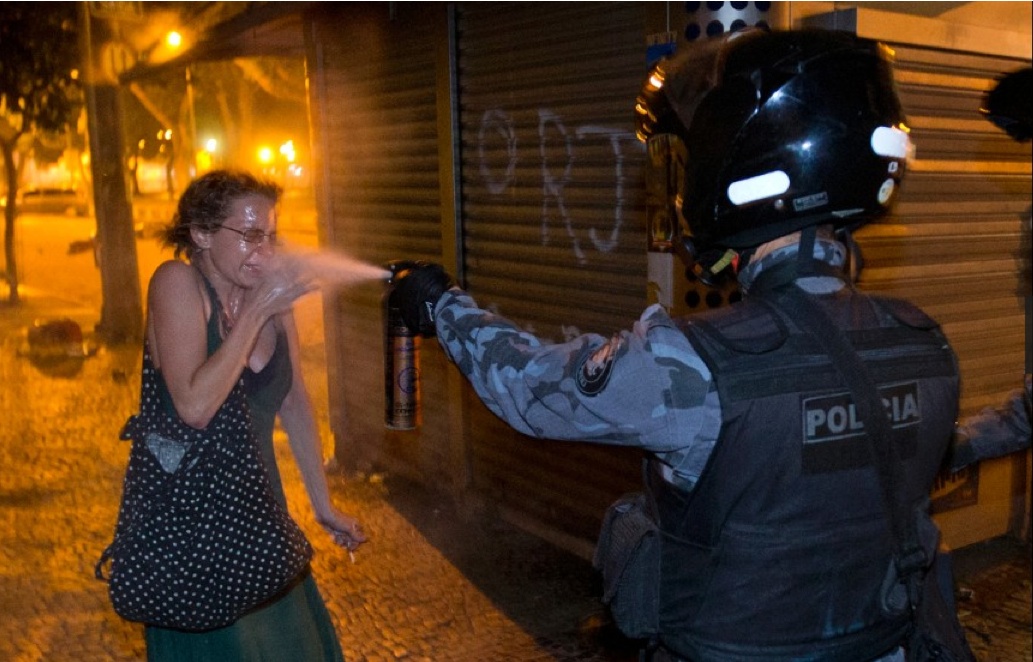 Improving Relations: Rio Policeman Cools Woman With Refreshing Mist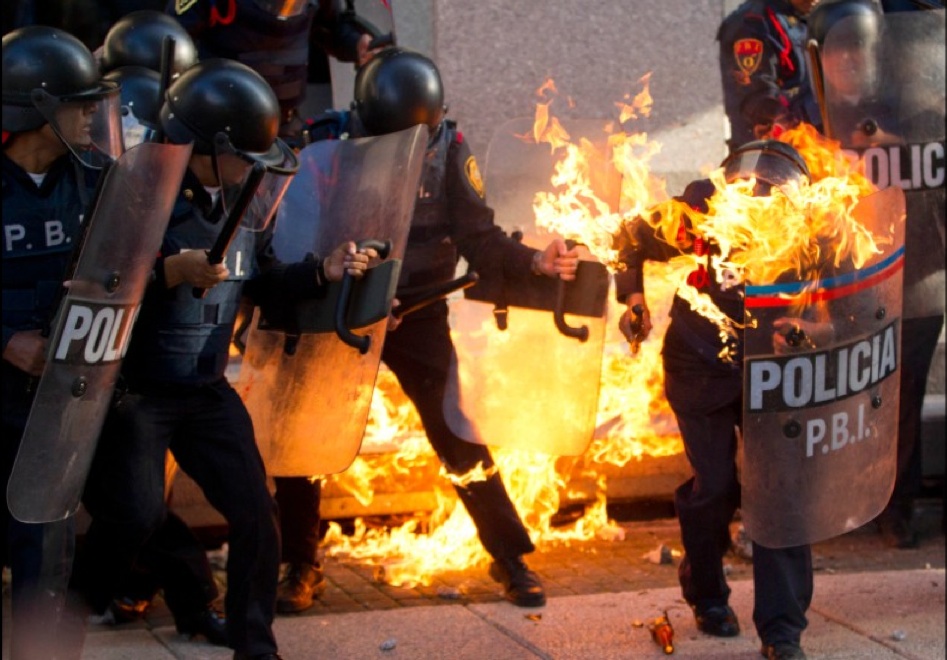 Mexico City Police Captain Fired For Corruption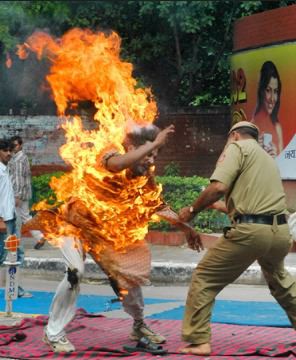 Man Arrested For Impersonating Zippo Lighter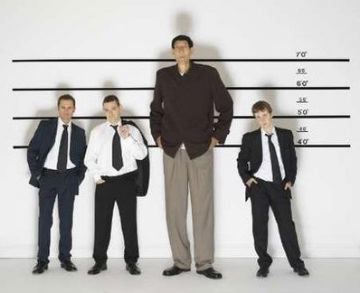 Street Light Thief Nabbed, Eyewitnesses Identify In Lineup


---
SCIENCE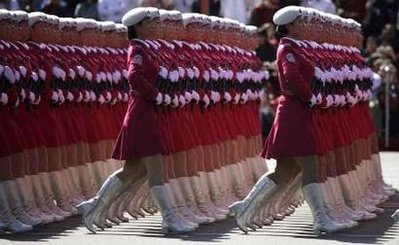 Chinese Cloning Program Big Success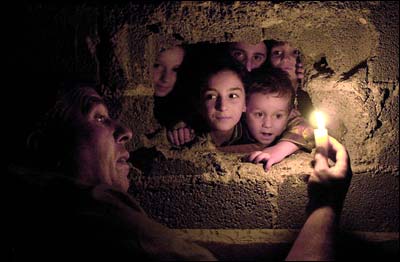 Archeolgists Find Egyptian Family Still Alive In Tomb After 3700 Years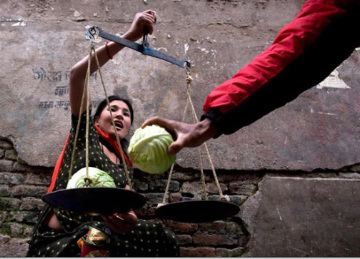 Nepalese Professor Proves Two Heads Better Than One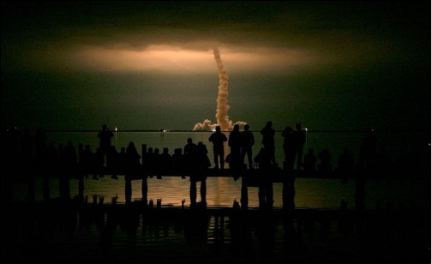 Polish Nuke Test Big Dud, Onlookers Disappointed, Demand Ticket Refund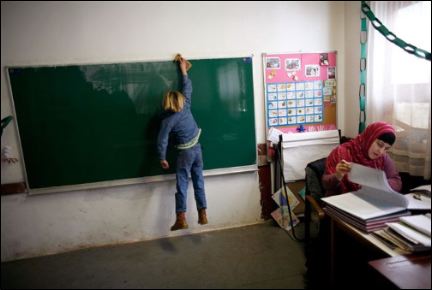 Freak Levatating Boy Put To Work Reaching Things Up High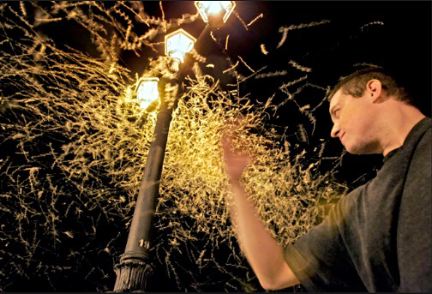 Amazing Breakthrough Allows Scientists To Grow Wheat In Sky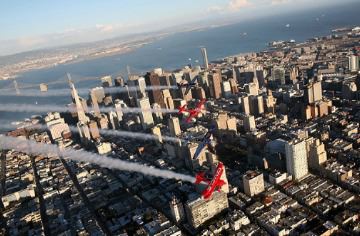 Government Sprays Malathion Over San Francisco To Quell Outbreak Of Homosexuality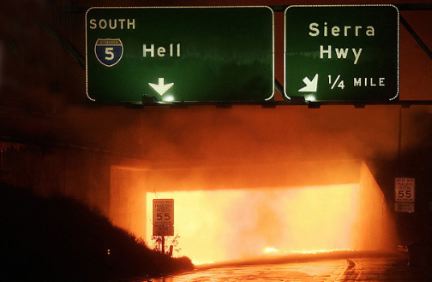 Entrance To Hell Finally Discovered Near Modesto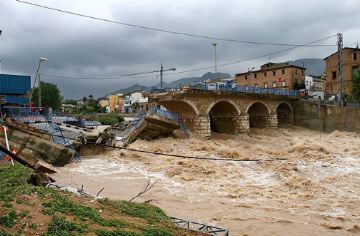 Bridge Demolitioned To Make Way For New River


---
PSYCHOLOGY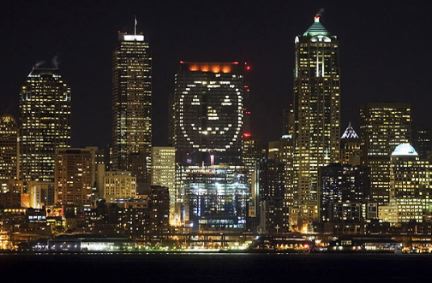 Paranormal Psychologists Investigate Strange Possession Of NY Highrise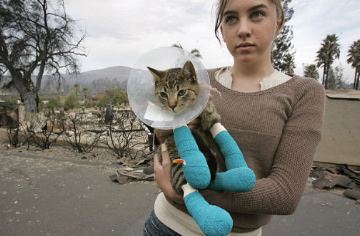 Child Pioneers Research In Sensory Deprivation In Domesticated Cats


---
SPORTS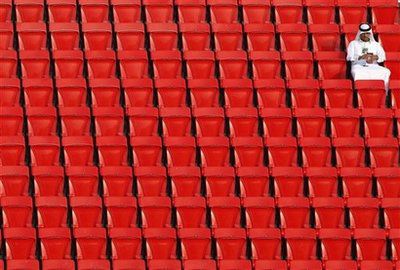 Tennis Gaining In Popularity In Sauldi Arubbia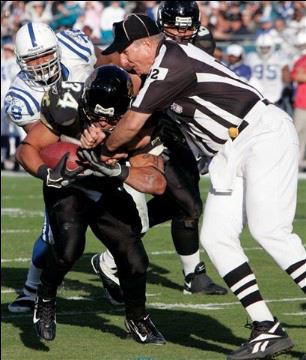 Senile Demented Ref Thought He Was Back In '39 Army-Navy Game, Tackles Heisman Running Back, Gives Self 15 Yard Penalty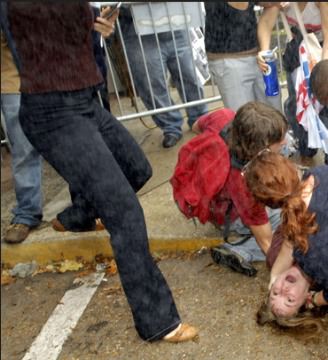 Rioter Attempts Last Minute Field Goal With Child's Head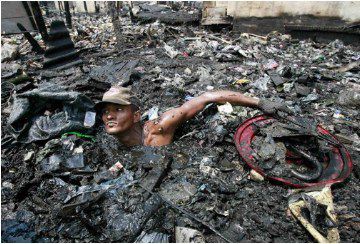 Janey Swims Brooklyn Cess Pool In Under Two Hours, Sets New World Record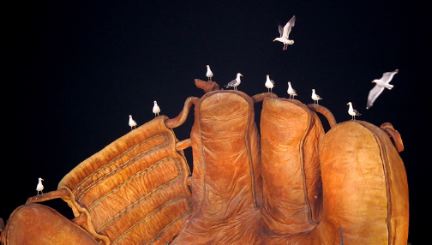 Roger Clemens' Steroid Laced Glove Found In Yankee Stadium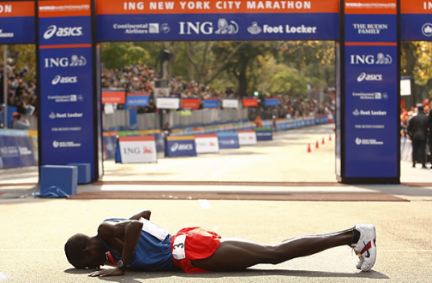 Man Runs NY Marathon On Belly To Protest Something, Comes In Dead Last


---
OLYMPICS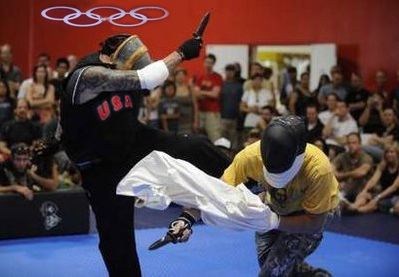 LA Gang Member Carlos Rodriguo Wins Gold In Shiv Fencing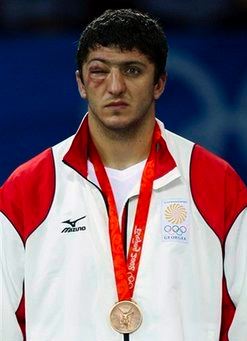 No.1 Seed Georgia Musters Only Bronze In Greek Thumb Wrestling, Gregor "Knuckles" Krajaziki Disappointed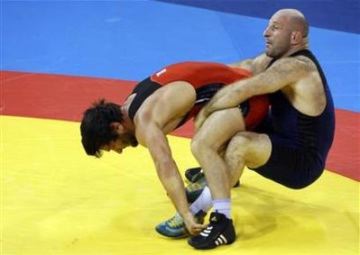 Tajikistan Blows Away Field, Takes Gold In Gay Wrestling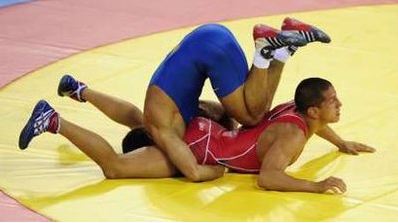 Turkey Disqualified After Illegal Head Butt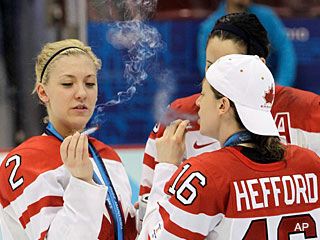 Canadian Women Celebrate Gold With Panamanian Gold Obtained From Panama's Ice Luge Team


---
ART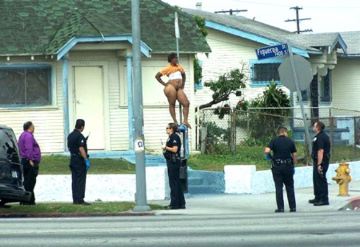 LAPD On Full Alert After Threat To Deface Human Statue


---
MUSIC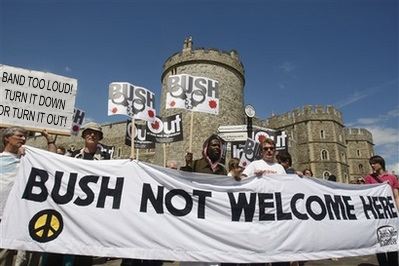 Rock Band 'Bush' Not Wanted In Cheshire England, Too Loud They Say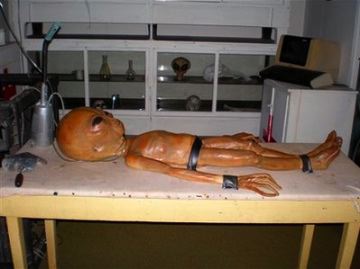 Michael Jackson Undergoes Species Change Operation


---
ENTERTAINMENT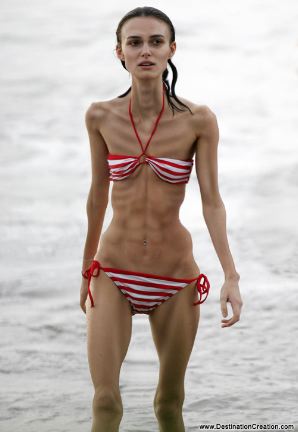 Demi Goes On Crash Diet Since Kutcher Betrayal In Hopes of Landing Even Younger Man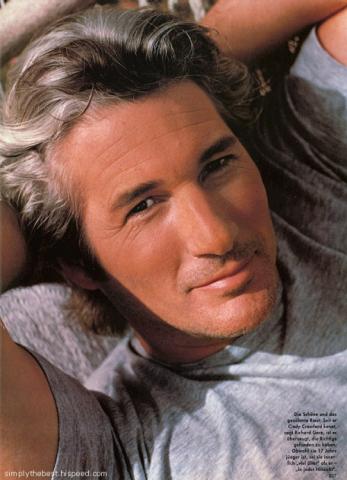 Investigation Gets To The Bottom Of Richard Gere Rodent Rumor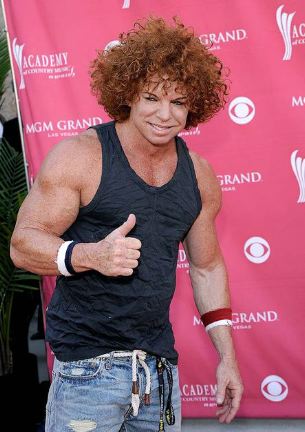 Carrot Top To Testify To US Senate About Steroid Abuse Among Two-bit Cheezy No-Talent So-Called Commedians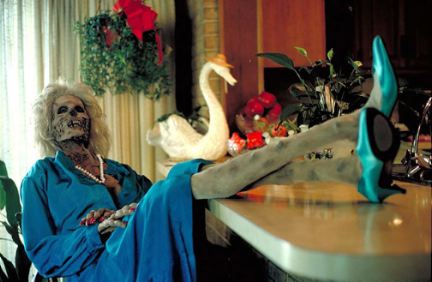 Phyllis Diller Still Alive And Well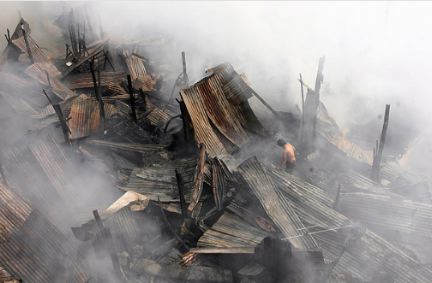 Jet Li Destroys Entire Movie Set Because Craft Services Had No Red Vines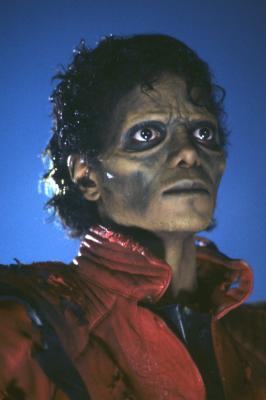 Jackson Comeback Uncertain In Wake Of Real Death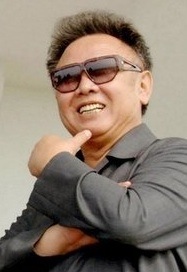 Kim Jong-Il Posts Head Shot On Actors.com, Eyes Career In Hollywood After Korea Burnt To Nuclear Cinder


---
FASHION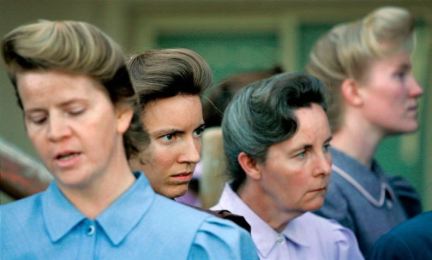 Mormon Polygamist Women Do It Again, Set Exciting New Fashion Trends, Just Like Back In '67 (1867, that is)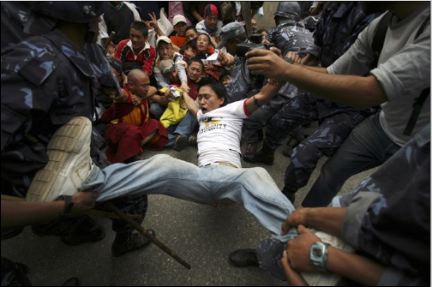 Tibettans Test Theory That It Is Impossible To Be Torn Limb From Limb While Wearing Chinese Levi Straus Knock Offs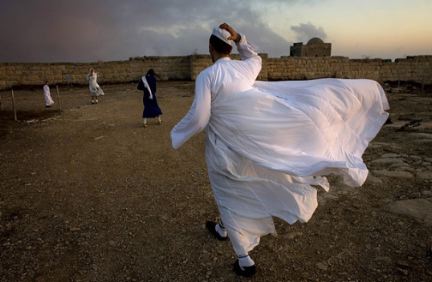 Low Turnout At Muslim Fashion Show Worries Investors


---
LEISURE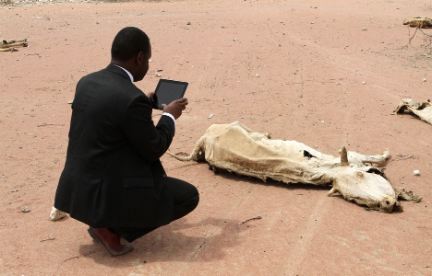 Harold Robinson On Holiday In Somalia Photographs Local Fauna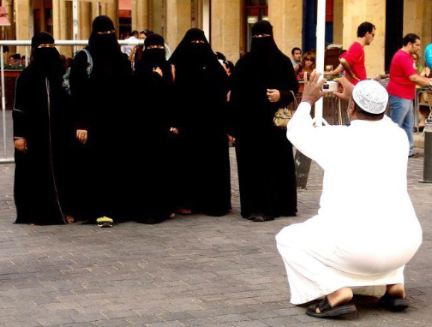 Iranian Family Goes On First Vacation In Recorded History - "I said, 'smile, Allah damit!'"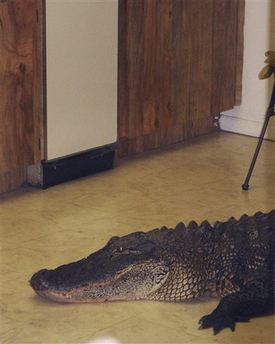 Pet Gator Keeps Pesky Kids Out Of Backyard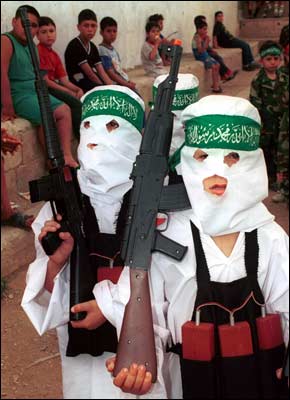 Lebanese Halloween Parade Big Success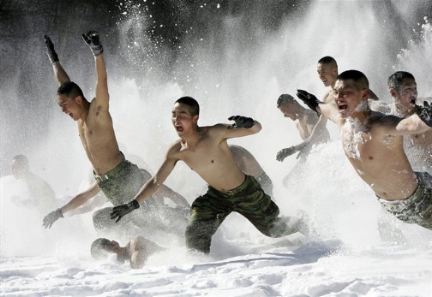 Koreans Love Salt More Than Any Other People On The Face Of The Earth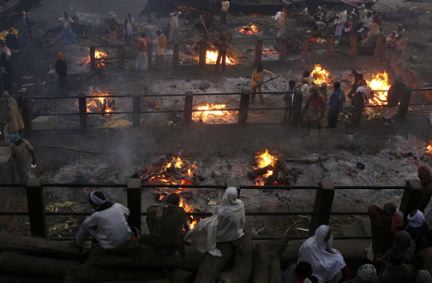 National Barbecue-n-Opium Brau Fest Begins In Islamabamabad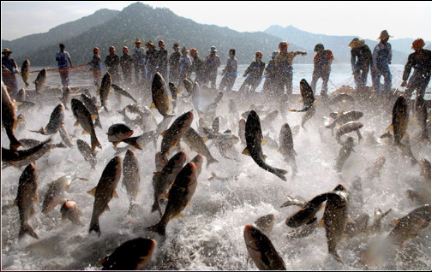 Canadians Electrocute Fish For Fun


---
BUSINESS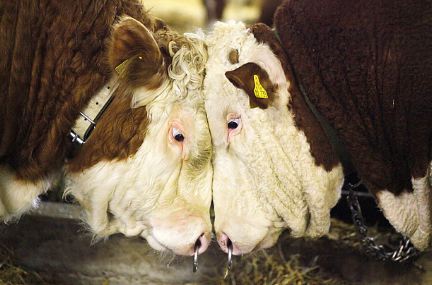 Siamese Twin Bulls Slaughtered To Make Double Whoppers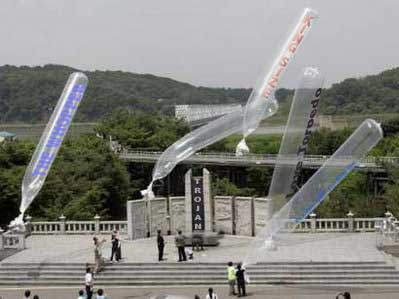 Trojan Display Gets Blown (By Wind) At Condom Convention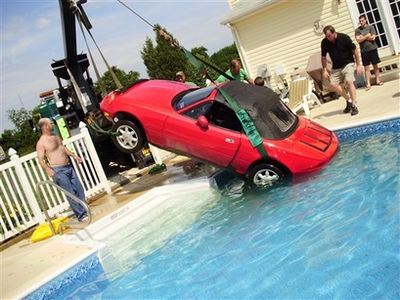 New Alabama Car Wash Closes After Complaints About Chlorine Smell In Upholstery And Rubber Duckies In Engines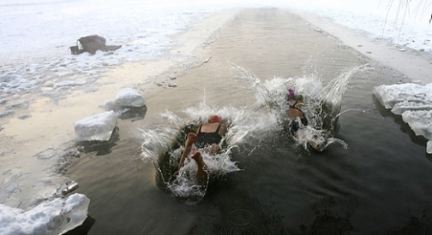 Budget Cuts Cause Iceland To Use Frigid Women To Keep Shipping Lanes Open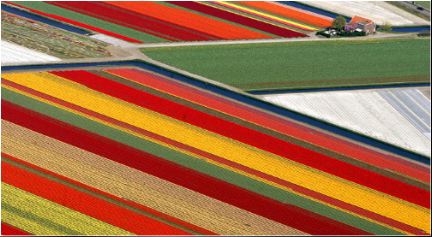 Harvest Time At Crayola Crayon Plantation, 3 New Colors Grown: Blood Red, Puss White, Urine Yellow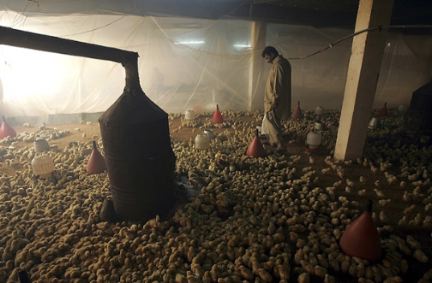 Man Makes Moonshine Out Of Chickadees


---
POLITICAL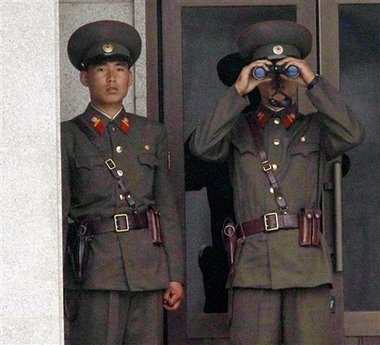 Korean Spies Spotted Near Pentagon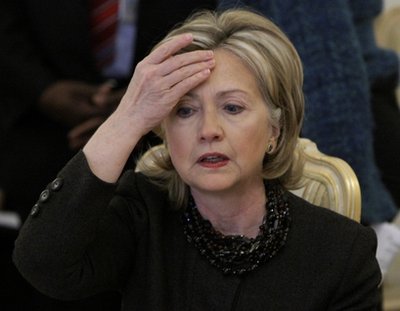 Clinton: "I like totally forgot my meeting with the Russian Prime Minister!"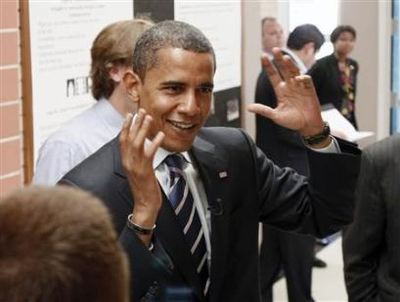 Democratic Pres Candidate Barack Obama Discusses Benefits Of Being Half Black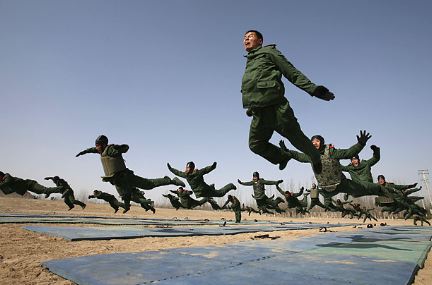 N Korean Flubber Shoes Latest Threat To West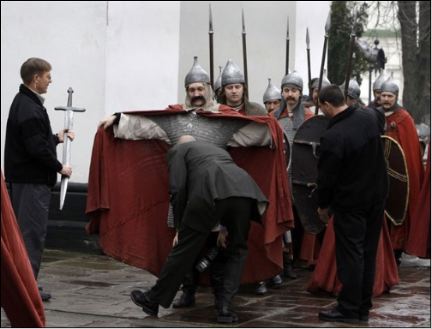 Tkslovaki Guards Receive Ritual Oral Indoctrination From Prime Minister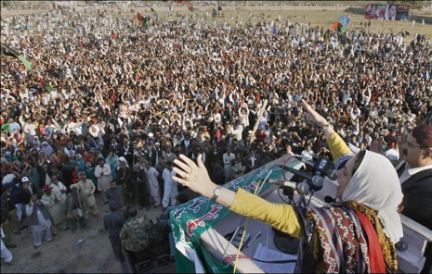 Woman Speaks In Public For First Time In Middle East History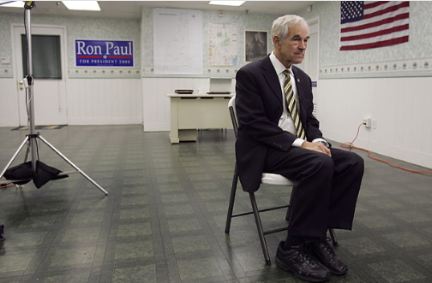 Nobody Shows Up For Republican Ron Paul's Town Hall Meeting In Boston - Candidate Undaunted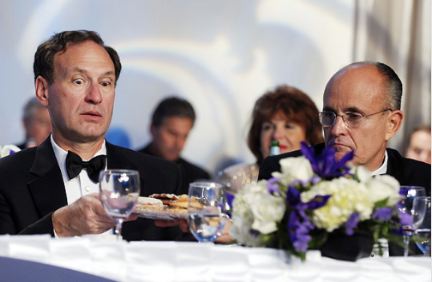 Guiliani Refuses To Eat Elephant Cortex At African Fundraiser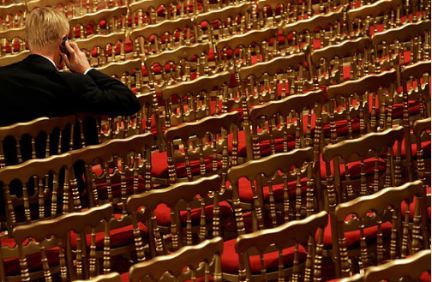 Senate Chairperson Takes Much Needed Break From Overseeing Senate Chairs


---
MILITARY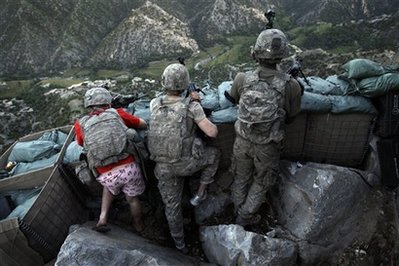 Army Budget Cuts Affecting Front Line Troops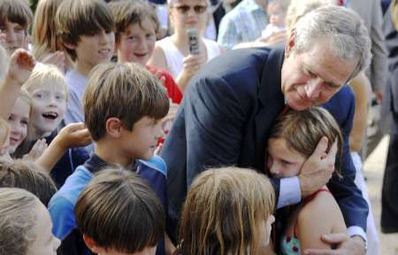 Former President Bush Spends Day Recruiting For Army To Bolster Shrunken Ranks, His Way of "Makin' Up" For Blunders In Middle East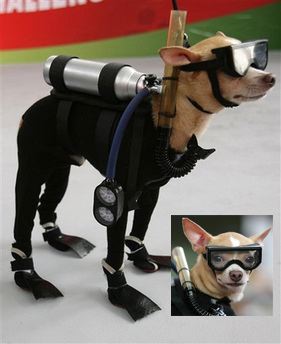 Mexican Navy "Frog Dogs" Pose Latest Threat To US Navy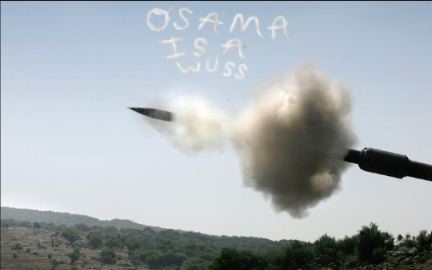 Giant Laser-guided Pencils Now Used For Propaganda In Afghanistan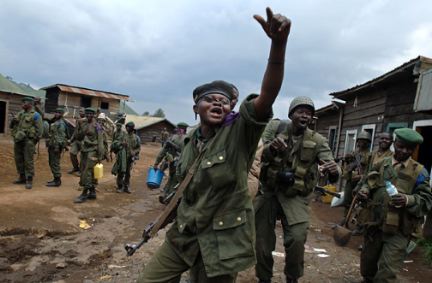 Congo Soldier Gives Visiting U.S. Ambassador Finger (And Thumb)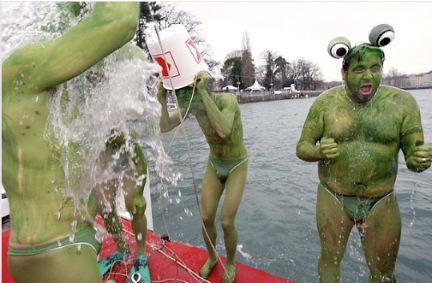 Polish Navy Frogmen Test New Diving Bell


---
RELIGION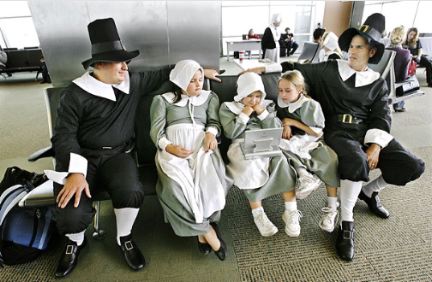 Pennsylvania Dutch Abandon Taboo On Modern Contrivance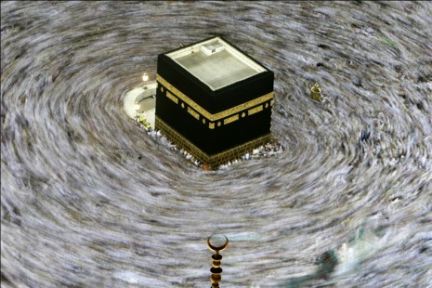 Methedrine Big Problem At This Year's Mecca Fest


---
EDUCATION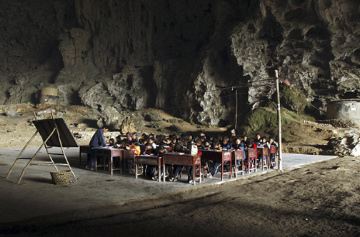 Chinese School Gets New Pencil


---

The Dockta's unabridged coverage of

news
and other reportable stuff...
JUMP-TO STORIES:

President Trump Pardons Adolf Hitler - 6/20/18
Keith Richards Revived From The Dead - 10/26/17
President Trump Holds Massive Campaign-style Rally, 433 strong - 10/27/17
President Trump Proposes 'Way-Back' Machine to Combat Opioid Addiction - 8/10/17
Trump Family Hangs Out With Pope - 5/24/17
Former Subway Pitchman Responds To "Middle School Girls Are Hot" Comment - 4/23/15
President of U of Oklahoma Chapter of Sigma Alpha Episilon Responds to Controversy Surrounding Apparent Racial Video - 3/9/15
NY Mayor Bloomberg Takes Aim At New Obesity Foods - 7/31/13
NASA Dispels Doomsday Rumors - 12/12/12
Arabs and Jews Resolve All Differences - 11/17/12
Brinks Home Security Headquarters Burglarized - 10/11/12
America Could Be 'taken over' Warns Ross Perot - 9/29/12
Jersey Governor Christie Handles Protesters Jersey-like - 1/9/12
Phantom Surgery On Phantom Limb Cures Man's Phantom Pain - 12/3/11
Man Gets Seven Years Good Luck From Broken Mirror - 11/11/11
Canada One-ups Dubai's Indoor Ski Resort With Indoor Desert - 9/8/11
Notre Dame Announces New Position - 7/27/11
Internet's Location Finally Revealed - 2/21/11
Obama Signs Landmark Repeal - 12/21/10
Post Office Announces "Going Postal Is Fun" Campaign To Counter Homicidal Stereotype - 6/23/10
Biden Warns America: Stay Off Subways and Planes To Avoid Swine Flu - 4/30/09
President Bush Gets New Pair Of Shoes - Thrown At Him - 12/14/08
"I Want To Cut His Nuts Off!" Jackson Apologizes After Remark About Obama - 7/10/08
Boy Band Creator Sentenced - 5/21/08
CSI's Gary Durden Popped - 5/1/08
Pope Tells Bush, U.S., To Base Decisions On Moral Principles - 4/16/08
Jury Says Driver, Paparazzi Killed Diana - 4/8/08
Vatican Invents Many New Sins, Including Steroid Abuse - 3/10/08
Romney Accuses McClain of 'Dirty Tricks' - 1/27/08
Clinton, Obama Clash, Accuse Each Other Of Distortion - 1/21/08
Kelly Tilghman Apologizes For Woods Death Threat - 1/9/08
Mitt Romney Weeps After Primary - 1/9/08
Bush Fibs About WMDs - 1/9/08
DEA Makes Big Pot Bust Down In Monterey - 12/22/07
Biden Up In Arms Over Tapes - 12/8/07
Bush Won't Judge CIA Tape Destruction - 12/20/07
Vamoosed Lake In Chile - 11/27/07
Pope Creates 23 New Cardinals - 11/24/07
God Answers Jerry Yang's Pleas to "Let Me Win, Dear Lord!" - 7/17/07

JUMP-TO EDITORIALS:

Still Hooked On Phonics After 20 Years by "Billy"
Bull Mastiff Attacked By Killer Dachshunds: A day of terror in a quiet Malibu neighborhood
Sick And Tired by Thomas G. Smedley
Tried As A Child? by Jenny Takearide



---

Get the latest zany
book by the Cos now!

Learn how to pick up cheap
young starlets cheap
from the master!

Bill's greatest one liner
excuses for being out
of cash on a date!

Cos's personal
connections for cheap
Mexican Spanish Fly!






"Cosby lets it all hang out on this one!
I've already saved over $375 bucks!"
-- "Big" Bob Johnson, South Philly Herald

"Whitty... charming... insightful...
A steal at $29.95!"
-- Sue Bumford, Woman's World Magazine

"A veritable cornucopia of pointers on
how to score on a shoestring!"
-- Dick Wagner, Editor, chauvinism.com

"Cassanova's indigent brother Veruccio
would be downright proud!"
-- Tom Peckerino, New York Executive Weekly



---

PRESIDENT TRUMP PARDONS ADOLF HITLER - 6/20/18

WASHINGTON, DC (ARYAN NEWS) President Donald Trump added to his long list of retroactive pardons today in an Oval Office ceremoney in which he pardoned former Nazi leader, Adolf Hilter, with a stroke of a presidential pen. Mr. Hitler had long been near the top of the president's candidates for pardoning, along with Wall Street cons, Bernie Madoff and Michael Milken, serial murderer, Jack the Ripper, and former Mongol leader, Genghis Khan, and he decided recently, in partial tribute to the creation of mini-concentration camps for detaining illegal undesirables along the US-Mexico border, to move forward with that act, noting that Adolf Hilter has long been the victim of "fake news" at the hands of the Jewish-controlled media and he declared the Nuremburg trials to be a hoax and a witch hunt. The president proclaimed also that he owes a lot of his success and assumption to the presidency to the ideals and tactics of Hitler. Just before signing the pardon documents, Trump said, "A lot of people have been telling me, you should pardon Hitler. He was a good guy. He was treated very very unfairly by the press. He had good ideas. Lots of good ideas. It's a shame what the Democrats have done to tarnish his reputation. I hope the Hitler family can get some satisfaction out of this post-humerous pardination. It's been a long time coming".

BACK TO TOP



---

KEITH RICHARDS REVIVED FROM THE DEAD - 5/20/18

LONDON, ENGLAND (JOLLY GOOD NEWS SYNDICATE) Song-writing guitar god and Rolling Stones perennial, Keith Richards, who died two years ago, has recently risen from the dead. Having suffered from near-death experience for pretty much the last 50 years, Richards finally succumed to the weight of the world in October, 2015, and was laid to rest at Darlington Abby Cemetery on North Southumberland Roade, in East South Hampton on the West side of Gaffney near Nickle Lane. He miraculously rose from the dead on Tuesday at 10:42 Greenwich time and was seen out and about and pub nubbing in Cockneytown. He gave no reason for returning from the dead and does not remember dying two years ago. It is rumored the he is preparing to return to the post-mortem world soon, maybe this weekend, based on reports from inside souces that he has amassed several ounces of cocaine, two cases of Hennessy, several kegs of Guiness and a pound of NaNaGooGoo modified medical marijuana.

BACK TO TOP



---

PRESIDENT TRUMP HOLDS MASSIVE CAMPAIGN-STYLE RALLY, 433 STRONG - 10/27/17



BUTTE, MONTANA (NON-CABLE NEWS NETWORK) President trump was out spending taxpayer money again today, holding a huge campaign-style rally in Butte, Montana. All 433 fans left in Trump's base were in attendance, cheering emphatically as Trump mentioned his recent cuts to Medicaid, Medicare,and Social Security, and his increase in entrance fees for National Parks.

BACK TO TOP



---




---

PRESIDENT TRUMP PROPOSES 'WAY-BACK' MACHINE TO COMBAT OPIOID ADDICTION - 8/10/17

BRIDGEWATER, NEW JERSEY (SCAG NETWORK NEWS) Between hole 8 and 9 on his New Jersey golf course, President trump proposed a radical new treatment for opioid addiction which is in line with his recent proclamation that the best way to combat drug addiction is to tell kids it's "no good, really bad for you". This solution, however, presents some difficulty in dealing with the millions of adults currently addicted to opiates.

"Today, I am authorizing the development of a 'way-back' machine which will be used to transport these addicts back in time to a point where they can be told as young people that drugs are no good and that they are really bad for you in every way known to the mind of man." Trump acknowledged his own battle with addition: "I know a lot about addiction. I have been addicted to large pieces of chocolate cake for many years, something I battle with every day, bigly."

A way-back machine has actually been under development theoretically for several years as part of a CIA program to go back in time and prevent the birth of known terrorists and US enemies, like Osama Bin Laden, Hillary Clinton, Kim Jung Un and maybe even Adolf Hitler, who was, himself, addicted to powerful drugs. But, the latter would require a mission even farther back in time so as to introduce prophylactics to the world which would then be given to the perp mothers for use during normal conjugal relations.

"Such a weapon as a way-back machine would be invaluable in our fight against addiction, crime and non-existent climate change", Trump said. "Only time will tell if the program works." The president assured members of Congress that the time reversal technology would never be used to influence the stock market which, he said, would be a violation of insider trading laws.

BACK TO TOP



---

TRUMP FAMILY HANGS OUT WITH POPE - 5/24/17

VATICAN (VATICAN NEWS NETWORK) The First Family graced the Vatican today with an unannounced visit to the Pope, who was understandably elated to have the most popular president ever drop in for Sunday brunch. Trump was accomanied by his neices and nephew, his wife, his daughter and his dead mother Theresa.

Upon arrival, Trump quipped, "Popie, may I call you Popie? They say this is the holiest place on Earth... but I don't see any holes anywhere". The Pope asked a translator to interpret the remark. He didn't laugh, however, and asked the president if he has changed his view on the unsolicited molestation of unsuspecting women. Trump asked a translator to interpret the remark. He laughed and said, "maybe - it depends on if they vote for me".

The visit lasted a solid minutes until the Pope had to break away for his annual genuflection practice.

BACK TO TOP



---




---

FORMER SUBWAY PITCHMAN RESPONDS TO "MIDDLE SCHOOL GIRLS ARE HOT" COMMENT - 4/23/15

BUTTE MONTANA (LUNCH MEAT MONTHLY) Jared Fogel, the former "Subway Guy", responded today to the charge made by ex-Florida TV journalist turned FBI infomant, Rochelle Herman, that he told her that "middle school girls are hot". According to Herman, during an event at a Florida school, "He said something to me when we were off camera and that really stuck with me". So disturbed was she by the now-deposed spokesman's comment that she contacted the FBI. "I thought he was a perv for sure". Fogel responded today through Brooklyn attorney, Lou Domingo, that the comment was entirely innocent and not at all sexually deviant, that he was only referring to the fact that the girls in the gym where the event took place were sweating and therefore must be hot. "It was the temperature of the females in question to which my client was speaking. His comments had absolutely nothing to do with any sort of deviant reference to young tang being lusiously ar tantalizingly appealing to the man's psyclesexual libido. No sir."

Attorney Domingo has also claimed that the 14 year-old girls with whom Fogle admits having sex in New York City "looked like they were, oh, somewhere around 17 or 18", so he doesn't feel Fogle should be held accountable for molestation in the classic sense. At most, Domingo claims, he is perhaps only guilty of "disrespectful fondulation of consenting legal-aged persons of which whom are not minors but rather are majors".

As for the child pornography reported to have been discovered on his computer, Fogle has pled no contest but insists he is innocent, claiming that those images were already on the computer which he bought on eBay from a guy named WoJib out of Singapore. Domingo proclaimed that the authorities should be trying to "track down this WoJib character" rather than focusing entirely on Mr. Fogle, who he claims has been a "victim of a rush to judgement due to the envy of the police department over Mr. Fogle's extreme weight loss accomplishments. Have you seen the guts on those cops?"

Since becoming an FBI informant, Herman has informed on a number of friends, relatives and neighbors for everything from failure to pick up dog feces with a pooper scooper to not coming to a complete stop at stop signs. She ratted out her next door neighbor for possesion of an illegal cable box, dropped a dime on her former high school sweetheart for stealing a geography exam from Mr. Hitchings' desk back in '87, and snitched on her very own husband for dummying up cash receipts on their '09 tax returns. She even blabbed on her own self for eating chips from open bags in the Piggly Wiggly.

BACK TO TOP



---

PRESIDENT OF U of OKLAHOMA CHAPTER OF SIGMA ALPHA EPISILON RESPONDS TO CONTROVERSY SURROUNDING APPARENT RACIAL VIDEO - 3/9/15

NORMAN OKLAHOMA (CORN STALKERS NEWS CONGLOMERATE) Kyle Regibald III, President of the University of Oklahoma's chapter of Sigma Alpha Episilon, the national and prestigious univerisity fraternity organization with chapters at nearly every major academic institution in the United States, responded today in an exclusive interview with Docktored News anchorman, Smedley Brown, to the video depicting reputed SAE members partying on a bus and singing what appears to sound like a racially charged booster song. The video has sparked widespread outrage on the U of Oklahoma campus, on several Oklahoma farming collectives, and across the nation at large, because the students in the video appear to be singing the racially-unreprehensible lyrics, "there will never be, a n****er in SAE". However, Regibald has made the claim that the members of the chapter were singing something else, something completely innocent and that the whole affair is nothing more than a complete misunderstanding. "What the students were actually singing was, 'there will never be, a DIGGER in SAE'", which references, according to Regibald, the long-held position of the organization against the activities of Archaeology and Archaeological Anthropology. "We at Sigma Alpha Episilon have a long history of antitheitcal opposition to the practice of digging up antique human remains and disturbing sacred human burial localities on the Earth for the sick purpose of displaying such exhumated human corpses and bodies in museums and carnival shows all for the sole purpose of the almighty dollar." The students (seen in the photo to the right at their annual "We Hate Diggers" kegger), Regibald insisted, "were merely exorcizing their rights as academic Americans to disagree with a sack religious branch of science that defiles and desiccates the final resting places of so many unknown souls who should by all rights be allowed to remain undisturbed lest their souls become unsettled and eternally at unrest and upheavaled, forced to roam the aether in limbo, like lost ships on the sea of Nevermore. Besides, we here at SAE like Black folks alot and we actually talked about letting like one or two of them in over the next decade or whatever". University of Oklahoma president, David Boren, has declared the students' behavior to be nothing short of despicable and has, in fact, shut down the SAE fraternity. Charter pres Regibald responded that what has occurred is clearly an example of the powerful psychological phenomenon he learned about in his Psych 101 class called the McGurke Effect, in which what people hear is sometimes influenced by what they see or, in this case, by what they think they hear and that, once the video has been fully scrutinized and subjected to the rigors of audiolingometrical analysis, the truth shall be told. "I can only hope and pray that cooler heads will prevail and that SAE will be vindicated and its brethren found un-exculpable and that the SAE charter shall be reinstated within the state and that an apology will be issued forthwidth and the accusations redidacted." When informed about the explanation proffered by SAE head Regibald, President Borin responded simply, "Say what?" and he's not even Black.

BACK TO TOP



---




---

MAYOR BLOOMBERG TAKES AIM AT NEW OBESITY FOODS - 7/31/13

NEW YORK (POLITINEWS) New York Mayor Bloomberg, while stymied in his attempt to eliminate jumbo soft drinks in New York City, has not only vowed to appeal the court's decision but has also vowed to embark upon a few new food limitation campaigns:

1) eliminate the "supersize" option at McDonalds; 2) eliminate the "family size" box of Coco Puffs; 3) eliminate the "ballpark" size of Nathan's hotdogs; 4) eliminate the extra large Megga Dominator pizza at Dominos; and lastly, 5) do away with the "El Mucho Grande" burrito at Taco Time.

It is also rumored that Bloomberg has plans to eliminate the word "Big" from "Big Apple".


BACK TO TOP



---

NASA DISPELS DOOMSDAY RUMORS - 12/12/12

HOUSTON (SPACE PRESS) NASA scientists have assured America today that scary conspiratorial rumors about the world ending in 2012 are nothing more than mistaken, erroneous, untrue conjecture promulgated by unsound, flawed, mistaken misinterpretation of the ancient Mayan calendar by specious, spurious, sophistic people. The misleading scuttlebutt innuendo is purported to be all talk, unfounded, unsupported, uncorroborated, unproven, empty, unsubstantiated, misleading, unwarranted, unjustified, without good cause or reason, and baseless, say the nation's top celestial non-prevaricating pontificators.

An anonymous, unnamed, unspecified non-spokesperson un-close to the source of the government revelation debunkers stated in an unofficial, off-the-record, clandestine hush-hush interview on the QT that the inappropriate and improprietous doomsday suggestions are mere canards of informal grapevine tittle-tattle chattle and whipsers of loose lip speculations that are full of holes, innaccurate, phonylicious, false-fronting, lie-injected and uncorroborated. Such inaccurate, fallacious, faulty, misguided and bogus misunderstandings have been disseminated, mistakenly and wrongly, in make-believe, incorrect, untrue doomsday message boards online without justification, basis or foundation and, besides being irrational, illogical, and misguided, are incompletely without reason, groundless, fictitiously fabricated buzz and the word on the street is they are mostly made up, imaginary, unreasonable, ill-founded, misinformed gossip bordering on being scandalous idle hearsay. At the risk of obfuscating the truth, the source said she thought the risky theorizing was "way out" and "off base" but refused to proffer an educated guess in regards to the accuracy or inaccuracy of the hypothetical verismilitude surrounding the believability or implausibility of the unlikelihood that the Mayan calendar contains anything even close to an authentic or factual assessment of viability as it pertains to prediction and postulatativeness of the end of all creation which, in and of itself, has been drawn into serious question in reference to the seeming lack of provable facts surrounding its own very existance. Nay, there can be no end to that which has not yet to have begun.

BACK TO TOP



---




---

ARABS AND JEWS RESOLVE ALL DIFFERENCES - 11/17/12

JIBIP (DISSOCIATED PRESS) In a dramatic and historic accord, today, the Jewish people and the Arab people decided to resolve all of their antiquated squabbles, which have been on-going since biblical times, and to live in harmony from hence forth, side by side, as direct neighbors, until eternity occurs, or at least until some other, non-middle-eastern holy land dispute materializes on some other part of the globe. The harmonious end to several thousand years of bickering came when Arab and Jewish leaders made concession after concession in what has been widely heralded as the greatest assuaging of human discord since the near impossible reconciliation between Blacks and Caucasians which threw down last July in Birmingham. Foremost on the list of concessions is that the Arabs decided not to continue their insistence that Israel return lands grabbed during the Six-Day War, some 45-odd years ago, when the Israeli armed forces decimated the various Arab factions in the conflict. They also gave Israel total control over all holy sites in the holy land, including Jerusalem, a concession deemed by many clerics here in the U. S. as "tantamount to a miracle". Father John McMullen of St. Ann's parish in, New Bedford, was quoted at last night's bible bingo: "God really stepped up to the collection plate and hit a homer on this one."

The Jewish people were apparently so shocked and overwhelmed by the Arab yields that there was unanimous agreement in the Jewish Parliament to totally remove all Israeli settlers from the conquered lands. Israeli Prime Minister, Benjamin Netanyahu, issued the following directive: "All Jewish settlers should vacate their homes and businesses immediately and return to their homeland. If they do not wish to return, perhaps they can emigrate to America where they will find plenty of work in the film business. In any case, they must vacate."

Arab leaders, however, immediately informed the Jewish leaders that that would not be necessary and that they wanted the Jewish to keep the lands in question as payment for their "silly" decision to gang up on Israel so many years ago in what turned out to be a complete, utter, and somewhat humiliating military blunder, debacle, and trouncing at the hands of the Israeli war machine. But the Jewish insisted on returning the lands to their new Arab allies and, in fact, voted to give to the Palestinians as a sign of good will several thousand extra acres of prime developed Jewish territory in several major Jewish cities, such as, Tel Aviv and Nazareth, the very hometown of God. The Arabs remained steadfast, however, in their conviction that the Jewish settlements shall remain right where they stand and rejected outright any pandering offers of additional Jewish lands, a sad attempt, according to Palestinian Authority President Mahmoud Abbas, by the Jewish leaders to coerce their formerly biblical enemies into an embarrassing acceptance of additional real estate, adding, "Arabs have unshakable, unsinkable and unassailable pride!"

But, many Jewish settlers have already filled their donkey carts with their possessions and frankincense and have begun the long exodus back to Jewish territory. Sadly, there were several border skirmishes as Hamas militants attempted to block Jewish settlers from exiting the formerly disputed settled territories. Yehuda Rabin, a 28-year-old diamond merchant and Gaza strip settler, was quoted as saying, "Oi! We will return to Israel or die trying and take a few hard-headed Arabs with us!"

The Jews furthermore decided unanimously to share all holy shrines completely with their Arab and Muslim brothers, which sent tears of joy reverberating throughout both communities. Both sides agreed to never again raise their voices or their swords in anger, against each other, in the name of God, Allah, Yahweh, Jehoshaphat or Shenobi. There was widespread belief on the streets of Bethlehem, Beirut, Rashid, Damascas and Hebron that peace and harmony will make people happier and more prosperous than the war and discord that has been going on and on and on and on and on, year after year, decade after decade, century after century, ad infinitum.

Most of the concessions from both sides began to flow when the result of a bipartisan theological study showed that the Koran and the Torah are actually derived translations of the very same ancient scrolls, a misunderstanding of "biblical proportions", which has undoubtedly been responsible for the unnecessary deaths of thousands on both sides.

Former Israeli Prime Minister Ehud Olmer was quoted as saying, "Oi, from vat have ve been doing all of this fighting?"

These two historic sects even forgave each other for various effronteries going back to biblical times. The Egyptians said they were "very sorry" for having enslaved the Jews for several hundred years, leading to the big Exodus, after having sent them packing into the desert and then changing their minds. The Jews were elated following this apology and totally forgave their fellow Semites for understandably enslaving them since labor was in such short supply at that time in history.

Arab mothers and fathers of Palestinian suicide bombers were seen dining out in Tel Aviv with the mothers and fathers of Jewish bomb victims. The general mood was one of mirth and there was laughter and dancing and exchange of cake and songs of love were sung in Hebrew and Farci.

In line with the celebratory atmosphere, all Arab countries, except for one, Abu Dhabi, abandoned centuries-old taboos on the sale and consumption of alcohol and allowed open bottles and partying til dawn in the streets of their straw villages and mud cities. Leaders of Abu Dhabi, however, the only Arab nation to resist the ban on alcohol, said that Abu Dhabi was hard enough for foreigners to pronounce and spell already without compounding the problem with alcohol.

One lone dissenter, a Palestinian named Kareem Abdul Jawar, rumored to be the oldest living citizen in Palestine at 122 years, claimed that he could not "bury the saber" because to do so would take away his only reason for living, that being seeing the day when all Jews are finally crushed and exterminated by the hand of Allah, "like so many filthy sand beetles". He added, "besides, what good is life without a good Jihad?!" No other Arabs were found who would concur with that opinion, not even Iranian President Mahmoud Ahmadinejad, who publically rescinded his call for the complete and utter annihilation of Israel and replaced it with an invitation for Israel to expand its borders through Syria and into Iran where it could claim as much territory as it wished (taking into consideration the new understanding of middle-east borders as described recently by Republican presidential nominee, Mitt Romney, during an important debate).

Former President George W. Bush, bewildered by this landmark reconciliation, wondered what effect it would have on the "war on terrorism" started by him. "Our country needs a good war to pull it out of the black and put its people back to work and I worked very hard to jump start war over there between the camel jockies. I'm not sure Suzy Komenski, a young single mother of six paraplegic children, who works in the camouflage plant in Butte, Montana, or Willy I. Johnson, father of sixteen, who works at the U. S. Ordinance, Inc. machine gun plant in Reno, will take too kindly to the thought of going back to peace and unemployment. No sir, we NEED for those two middle eastern peoples to keep up their ageless, senseless, squabble - it's good for our economy and it's what keeps the American people in jobs and that's what the people are grumbling about today - more jobs - and if I were still in the White House, if I were Mr. Obama, I would do all I could in my power to upset the applecart over there and get those folks back at each other's throats again and keep America working." Neither the Palestinian Authorities nor the Israeli Primary Minister cared to offer a comment on the former president's comments. Netanyahu did ask, however, "Is he still alive? If I had dropped the ball on the security of my country - ignoring all the clear warning signs - and let a 911-like attack happen in Israel, my people would string me up by the heels, remove my testicles with desk sizzors, and pour hot camel urine into the hole!"

President Obama, still flush from his recent re-election, expressed his utter joy at the historic reconciliation but requested verification from the Arabs and Jews as to whether or not Syria borders on Iran, as so claimed by Mitt Romney. "Let there be no mistake about it - I want ta be sure who America will not be bombing in the near future as I don't want to not bomb somebody by mistake".

BACK TO TOP



---

BRINKS HOME SECURITY HEADQUARTERS BURGLARIZED - 10/11/12

BOCA RATON, FLORIDA (BOCA SNOOP) The early dawn calm in Boca Raton, Florida, was shattered today by sirens as police responded to reports of a break-in at the Brinks Home Security world corporate headquarters. A woman walking her dog saw suspicious activity at the facility and text-messaged authorities with the Citizens Watch ap. Apparently, a bunch of burglar alarms and security cameras were taken. No arrests have been made and police have no suspects in custody.

A security camera image revealed the masked scoundrels entering the lunchroom where they apparently took several sandwiches from a vending machine without paying. A source close to the investigation, who has asked to remain anonymous, has said that two security guards, Willy McDermott and Janice Dittlebank, were clocked in but apparently were not at their post at the front door at the time of the break-in. Police discovered the guards asleep on the floor in front of a filing cabinet in a store room. The guards reportedly have claimed that the intruders forced them strip down and go to sleep.

BACK TO TOP



---




---

AMERICA COULD BE 'TAKEN OVER' WARNS ROSS PEROT - 9/29/12

HOUSTON, TEXAS (LONG HORN PRESS) In a recent interview for his new autobiography, former presidential candidate and mulit-quadrillionaire, Ross Perot, said that he is worried that America is so weakened economically that it is a sitting duck for a hostile takeover by some foreign invader. He said neither of the presidential candidates is aware of the impending danger nor possesses the ability to do anything about it before or after we are attacked.

Though not specifically mentioned in his book, Perot offered several possibilities when querried about who or what might take us over. "Mars is at the top of his list", he said. "I've seen the latest data from that space probe, Curious Rover, or whatever the name of that fangled contraption is, and the evidence points like a hunting hound dog to the possibility that a civilization of some sort lives under the polar permanentfrost of that planet and its got me and a buncha smart people down here on terrafirma worried sick. Second, we need to take a close gander at that Europea, a big moon of Jupiter. It's not that far away, ya know, and it's atmosphere is composed primarily of oxygen and other gases that are okay to breathe. The surface is mostly water ice, which I happen to love on a hot Texas Summer day, and you'd have to be dumber than a flea on a mechanical horse not to see the road system on the surface of that moon, indicating that an advanced primordial extraterrestrial intelligence resides there. If they are keepin an eye on us, lookin for weakness before they pounce, well, now's the best time since the Great Depression, which my carpetbagger parents lived through during the dust bowl. Now - there's also a very great chance that the alien invaders who built the great pyramids and them Nazca line drawings down in Peru might return. I'm told they might come through one o' them black holes, which the space experts now think might be smaller than a titmouse in a barnyard. Does Matt Romney or Mr. O'bamba know even the slightest thing about black holes or telestars? The chance is fatter than a Guernsey before milkin'. What can they do about it? Nuthin. That's where I come in. I have billions of dollars which I could use to help bolster our planetary defenses with laser beams and whatnot and help show these potential invaders that we will not lay down and allow ourselves to be packaged off to some foreign planet like sardines in a can. That's why I, Ross Perot, am entering the presidential race at such a late stage. I did not abandon you, my American children. I am here for you. You bought computers from me and I appreciate that. So, let's stand up and fight the aliens together, hook and nail."

BACK TO TOP



---

JERSEY GOVERNOR CHRISTIE HANDLES PROTESTERS JERSEY-LIKE - 1/9/12

EXETER, NEW HAMPSHIRE (ROUTERS) Mitt Romney's speech at his campaign rally at an Exeter high school was interrupted repeatedly by angry protesters who shouted incessantly, "Mitt kills jobs". Some were escorted out, but the shouts did not stop. Romney, campaigning just days before the New Hampshire primary, said to them, "I'm happy to have you guys express your views, only, next time, and in no way am I trying to tread on your First Amendment rights, if you wouldn't mind being a little nicer and polite and courteous, and use inside voices, I'd really appreciate it. Thanks a bunch. There's schnickerdoodle cookies and milk in the back." Nevertheless, the protests continued unabated...

New Jersey Governor Chris Christie, a potential vice presidential running mate should Romney win the Republican presidential nomination, handled the protesters a little differently, a little less Mormon-like, a little more Jersey-like. When he spoke to the huge crowd jammed into the gymnasium and hecklers yelled, "Christie kills jobs," Christie barked out, "Oh Really? Listen up, sweetheart, something may get killed here tonight but it ain't gonna be no jobs, if you get my drift. In my neighborhood, we deal with big mouths like youse the old fashion way -- we break your fuckin' legs and wrap 'em around your fuckin' neck, then we put your balls in a vice and squeeze 'em til your fuckin' eyes pop out, which we then pack in your labonza before we stuff your cold dead rigormorticized body into a 50 gallon drum and dump in the Passiac River. Now, where was I?"

There were no more outbursts from any of the protesters in the audience for the rest of his speech. In fact, none said another word for well over six hours AFTER the rally ended.

Christie went on to send a clear New Jersey message to the president when he said, "Mr. President, you're up there in the family quarters of the White House. Put your feet up and don't worry about it. Mitt Romney is going to bring people together and, with a few favors from these guys I know, a few heads are gonna roll in fuckin' Washington". The crowd roared its approval. "He handled those idiots just the way I would expect him too -- with a big fuckin' stick," said Mike Giorino, 50, of Newton, New Hampshire. "I think Christie is just the right amount of punch, stab and bang, if you get what I'm sayin'."

BACK TO TOP



---




---

PHANTOM SURGERY ON PHANTOM LIMB CURES MAN'S PHANTOM PAIN - 12/3/11

ALBUQUERQUE, NEW MEXICO (ASSOCIATED MEDICAL REPORTERS) Jorge Pierna lost his right leg in a freak elevator door accident ten years ago when he tried to hold the door open for his mother who had, oddly enough, lost her own leg in a freak escalator accident ten years prior while assisting his grandmother, who was on crutches from a fall down a flight of stairs. Since the accident, Pierna has suffered continuous extreme pain from the amputated leg, pain referred to as "phantom limb pain", a syndrome first described more than five hundred years ago. Pierna has undergone numerous forms of physical and psychological therapy for the debilitating disability but nothing has served to relieve the agony he feels on a daily basis from the absentee leg. Heat application, biofeedback, relaxation training, massage to the amputation stump, acupuncture, inacupuncture, transcutaneous electrical nerve stimulation (TENS), and direct electrification to the peri-aqueductal grey pain centers in the brain stem brought no relief whatsoever, nor did a wide variety of drugs, including, analgesics, neuroleptics, anticonvulsants, tricyclic antidepressants, bicyclic antidepressants, beta-blockers, sodium channel blockers, sun blockers, ecstasy, cocaine, methamphetamine, model glue, chloroform, and aspergum. He underwent Freudian psychotherapy, cognitive restructuring, aversive behavioral counter-conditioning, systematic terror exposure therapy, irrational emotive shock treatment, humanistic primal yelp therapy, and active listening training. It seemed nothing the doctors or psychologists did mattered. Jorge became suicidal and quit his job. He left his wife and killed his dog. He refused to eat meat and wandered the streets on the weekends. His life was in turmoil.

And then Jorge heard about a new, radical, revolutionary -- and controversial -- procedure being performed at The Center For Cruel and Unusual Pain: Phantom Limb and Specter Headaches Department, in Pueblo, Colorado. It seemed the Doctors at this exclusive desert medical retreat facility had gotten a "leg up" on this debilitating disorder -- and their purported success rate was an unimaginable 98 percent. So, Jorge decided one last time to try to rid himself of the ersatz yoke of phantom limb pain. He decided to undergo the pioneering and unorthodox procedure.



| | | |
| --- | --- | --- |
| XXXXX | "I guess it's as if I made up a dream of an imitation miracle that I fully believe didn't necessarily take place" -- Jorge Pierna | XXXXX |


The doctors performed a phantom, imaginary surgery on Jorge's phantom leg. During this newfangled pioneering procedure, the patient remains awake and watches the doctors perform a mock surgery on the mock leg. The false-fronting doctors, headed by Dr. Frantz Charlataine, go through all the motions of performing a remedial surgery during which they discuss the procedure openly, pass scalpels, forceps and other surgical implements amongst themselves, request cotton compresses, aspirate imaginary blood, have fake sweat dabbed from their brows, and pretend to make various trumped-up incisions of skin and muscle tissues. They even pretend to have a mid-surgery emergency in which there is false blood loss. Alarms and buzzers go off, equipment screens flash "Warning!" and "Danger!" and "Emergency!" and faux rare plasma is flown in from a nonexistent out-of-town blood bank. There is even discussion that maybe the patient won't make it. But, then the artificial plasma arrives just in the nick of time, the immediate family (or reasonable facsimile) pretends to thank God, and the make-believe procedure resumes. Finally, the doctors go through the motions of suturing up the sham incisions and the patient is taken to a bogus recovery room. In fact, the doctors, themselves, are not real doctors at all but rather are nothing more than mere out-of-work has-been actors from the canceled medical TV series, Emergency Room, who undergo further flimflam training at the Willis School of Hack Acting in Los Angeles. The radical procedure also includes post-operative follow up appointments with the "doctors" as well as illusory physical therapy sessions on the nonexistent limb and unreal prescriptions for placebo pain killers (actually Flintstone vitamins with the limbs removed).

The result: since undergoing the thespius operation, Jorge has felt none of the illusory painful sensations that he used to feel from the phantom limb. He is completely cured of this nonexistent disorder.



| | | |
| --- | --- | --- |
| XXXXX | "It seems like I've been really duped and almost hornswoggled. I'm definitely pretty sure I can no longer feel the put-on pain that I think I used to imagine that I didn't have. The whole make-believe hoax of phantom pain has been partially invalidated, or so it seems" -- Jorge Pierna | XXXXX |


Despite his seeming cure, Mr. Pierna unfortunately now complains daily of ad nauseum, fever pitch, red diarrhea #4, amenorrhea, factitious neologisms, cold flashes, longness of breath, swollen lumph nodes of Ranvier, b-hives, loose lips, sewerness of the anoid spincter, tightness of the wad, blood on the trax, yellowing of the skin due to fallacious cowardice, pain in the arse, heavyheadedness, the fire down below, strolling oldmonia, big foot, mass confusion at church, ringing in the ears due to Bell's palsy, horseness of the throat, abnormal gate, and invertigo, all of which he attributes indirectly to not catching phony strains of the nonexistent replica stomach bug, Nono-virus, from uncontaminated play surgical implements not used during the genuinely simulated pseudo-psycho-surgery. He has been given erroneously, and by proxy, a concocted regimen of dummy antibiotics in lieu of nothing and is scheduled for fraudulent mimic blood dialysis in absentia at the Quaack Institute in Mountebank, New Jersey.

BACK TO TOP



---

MAN GETS SEVEN YEARS GOOD LUCK FROM BROKEN MIRROR - 11/11/11

BATON ROUGE (UNITED PARANORMAL PRESS) A man shocked fellow members of the American Society of Superstition at their annual convention here when he revealed on Monday night that, contrary to what would normally be expected by the over 200 members in attendance, he received seven years of good luck, rather than bad luck, from a mirror he accidentally broke back in 2003. Luke Smythe, of 1313 Chancery Street, Baton Rouge, made his claim during a question and answer session following a convention seminar entitled, "Step On A Crack: Fiction or Fact", whose guest speakers included the likes of Felix Worcheski, record holder of the longest losing streak in Las Vegas slot machine history (726 quarters played without a single payout), Shiva Paisley, owner of the largest collection of dyed rabbits feet in the world (42,622), and Dexter Boniface, whose acclaimed book, Picking Winning Lottery Numbers, has topped the list of best selling paranormal books two years a running. Mr. Smythe said he felt compelled to, "dispel the myth that bad luck is the only sort of luck that can arise from breaking a mirror ".

In his brief address to the seminar audience, he described an incredible sequence of fortuitous and lucky events, which took place over a period of about seven years following the breakage of a large, concave mirror inside the House of Mirrors amusement attraction while Smythe was on vacation at Jazzland Amusement Park and Marti Gras Museum in New Orleans. He explained that he slipped on a half-eaten Po Boy and that his elbow shattered the mirror. "I was walking toward the mirror, and was sorta laffin at how my neck was lookin' real long and whatnot, and I didn't see the sandwich on the floor. That's when I plowed into the funny mirror. I can't figure why a person would leave a sandwich right there on the floor, but it worked out to the good for me".

Smythe, a 13-year member of the association, immediately thought he was in for seven years of bad luck. But, he said, he was quite shocked and pleased when incredibly, just days after the incident, good luck started coming his way when he narrowly avoided hitting a dog while doing 80 on the Interstate. He ran over the mutt but, apparently, the wheels of his 4x4 just missed squishing it and the animal scampered off into the bayou. About one week after the breakage of the mirror, Smythe found a $20 dollar bill blowing across the street in front of his house and within the first year, he had won $150 in the Super Quikie Scratchers lottery, $621.52 at Keno at the Boontown Casino, a self-basting Thanksgiving turkey from Pigley Wigley, and a $1 raffle drawing at LeGrand's Crawdad-n-Brew, netting him a 1-day/3-night stay at Jack's beautiful Gator Ranch near Lake Pontchartrain, including one free souvenir alligator wallet.

But the luck didn't stop there. Over the next six years, Smythe benefited repeatedly from his mirror-shattering experience. He found a diamond engagement ring in the sand at Cabo San Luco beach, appraised at Ernie's Pawn and Chaw, (located in the Bourbon and Saints Shopping Center next to Tebeau's Park-n-Chew) at over two hundred bucks, a roll of dimes under the seat of a rental car, two antique picture frames in his attic valued at over a hun, $46.25 playing poker ($10 buy-in with quarter and fifty cent small and big blinds) with a couple of his old army buddies, Clarence and Rayfield Jones and Holland Wingate, and he won a lifetime supply of Mop-n-Glow mop wipes when he was the 100,000th customer at Bon Jour Hardware.

But, the strongest evidence that Smythe is in the throes of a veritable good luck cavalcade came when he recently clicked open an email from a Mr. Salihu Ahmed, with the auditing and account unit of the Africa Development Bank (ADB), who informed him that his department came across "a very huge sum of money belonging to a deceased person who died on 16th February 1998 in a plane crash", and that the fund has been, "dormant in an account with this Bank without any claim of the fund in their custody either from the victim's family or relation before his discovery to that development" and that, although personally, Ahmed keeps this information "secret within himself to enable the whole plans and idea be Profitable and successful during the time of execution", he was willing to put his reputation on the line. The said amount was, "U.S $9.2M (NINE million TWO hundred Thousand United States dollars)". And, the incredible thing is, Smythe need only provide "a very small and reasonable document processing fee ($4500 dollars U.S.) in order to lay claim" to this treasure trove, a pittance compared to those millions. Smythe said he promptly sent a cashiers check to Mr. Ahmed so as to lock up the funds and is awaiting Mr. Ahmed's return from his vacation in Mecca after which he said the money will be promptly sent.

And, to top it all off, as if this good fortune were not enough, Smythe received yet another pot-of-gold email recently, this time from a Dr. Pinkett Griffin, official fiduciary contact person for the UK National Lottery, who informed Smythe that his e-mail address had won the U.K. cyber lotto draw held on 10th September 2011 and that he has been approved for a lump sum payout £1,000,000.00 (GBP) One Million Pounds and that all he has to do to file and claim his winning is, again, pay a nominal claim assessment fee ($1200) and fly to the U.K. with the cash. It really does seem like Smythe has been absolutely blessed by the proverbial gods of bonne chance.

When asked by fellow convention attendee, Louise Kineshaw, owner of over 3000 horseshoes, if he had ever had such luck before in his life, Smythe proclaimed, "Hell no! I ain't never won nuthin' in my whole life! And now all this! It's friggin' great! Just great! I think I might just break another mirror and get some more!"

Smythe reportedly has begun to write his good luck memoirs so as to chronicle the wave of good fortune which has befallen him since that fateful day when he broke the mirror in the funhouse. As a footnote, Smythe's lawyers recently informed him that the funhouse has offered a four figure settlement and he has been offered a $500 advance on his memoirs, which adds to the wave of terrific luck.

BACK TO TOP




---




---

CANADA ONE-UPS DUBAI'S INDOOR SKI RESORT WITH INDOOR DESERT - 10/12/11

YELLOWKNIFE, NORTHWEST TERRITORY, CANADA, (DRI - DESERT REPORTERS INTERNATIONAL) Canada unveiled its answer to Dubai's famous indoor ski resort, built in a blistering Middle East desert, when it opened the doors to its fantastic indoor desert resort in the icy cold Canadian arctic city of Yellowknife in the Northwest Territory. The multi-leveled complex, aptly named The Canadian Desert Resort, contains over 325 million tons of real desert sand, imported from such far away reaches as the Gobi, Kalahari, and Sahara deserts, and comprises more than 40 acres of artificial, man-made desert on six floors, each re-creating a different famous desert.


Owner, creator and desert philanthropist, Canadian trillionaire, Eric McDugall, pictured here with wife, Kitty, and brother, James, said he is happier that a salmon in a spawning pool to see his 5-year, 8-billion-dollar pet project finally come to fruition. "I got the idea when I was in the Middle East on business, eh? I was in Dubai and I saw they were building a giant indoor ski resort right in the middle of the desert, eh? So, I got to thinking, maybe we ought build a desert right here in the middle of the frozen Canadian arctic bad lands. If they could do the seemingly impossible in Dubai, I thought we could seemingly do it, too, eh?"


The ski resort in Dubai produces tons of snow each day and features beginner and intermediate ski runs, ski moguls, oil moguls, and a giant hot tub that holds 3000. There is even a ski patrol with imported St. Bernard search dogs to search for visitors who get lost in the huge and expensive ski mall underneath the fake slopes.


The Canadian Desert Resort features many desert activities, including camel polo, Gila trapping, dune surfing, sand hockey, cross-country sand skiing, demolition dune buggy, sand sled dog races, and a real mock-up of an artificial desert oasis, complete with fake mirages and fake campground facilities. Visitors can even go on a three day Ali Baba adventure through all six desert floors, complete with camel caravan, 40 thieves, and a harem of 21 virgins.


McDugall has also populated the indoor desert complex with fauna and flora indigenous to the desert world, including rattle and sidewinder snakes, scorpions, iguanas, geckos, fire ants, stinkbugs, chuckwallas, buzzards, and vultures. "We want our visitors to experience what it's like to be lost in the desert without a compass, with no water, no TV, and surrounded by dangerous animals and predators -- only, we'll be watching them the whole time with magic carpet cams".



The Royal Canadian Mounted Police have created a special unit to patrol the vast indoor desert territory. Head of Grizzly Division, Captain George French, of Fort Saskawachatoon, announced a continuous Mountie presence in the facility: "It is our sworn duty, eh? as Royal Canadian Mounties, with a history going back over 130 years, eh? to protect, keep safe, and watch out for, our fellow sovereign Canadians, no matter where they choose to go in this vast wilderness we love and call Oh Canada, eh? This inside desert idea of Mr. McDugall's is a new territory for us Mounties, eh? a new challenge from which we shall not sway nor waver, for a Mountie is fearless, steadfast, loyal, true blue and honest in all situations that involve Canadians, eh?"


The remote arctic resort, located nearly 3000 miles from the nearest hint of human civilization, has been open for a little over a month but has seen only eight visitors. McDugall is not at all worried by the low turnout, however. "I'm sure that Canadians far and wide will flock to this marvelous and authentic desert attraction", he said, "just as soon as the weather breaks, eh? Visitors can get a flight directly into Saskatoon from Edmonton, and from there, there will be daily dog sled trains across the glacial outland, over the Tundra Pass, across the great permafrost fields, through the land of the lost moors and bogs, over the Northwest Passage, across the ice highway, and on into Yellowknife proper, eh? Should take the average traveler about two weeks to get here in Summer, when the weather's above 20 below and below 20 above. Winter, should take a few weeks longer. It's a bit of a trek to get here but, hey, they'll find it's worth it. We keep it over a hundred degrees year round inside, plus we have plenty of sand blasters for those who need to remove paint from metal objects. That should bring my fellow Canucks in droves, eh? If not, I'll dismantle the whole thing and go into the cement business... eh?"


Pierre Alagonquin, from Manitoba, who crossed the Canadian Alps via Inuit Indian country to get to Yellowknife's Desert Resort, camped outside in the frigid blistering cold for three days and six nights to get tickets for the grand opening. He is recovering from jack frost bite, cold shoulder, and penis brittle. "Actually, I didn't know I could get tickets online, eh? Next year, eh? If they have another grand opening, eh? That's what I'm going to do, eh?"


Little Lanny MacThompson, age 9, on vacation with his family from Ottawa, BC has mixed emotions about the resort. "I like the beach but there's no water to swim in, eh? Plus, the sand beetles bite real hard and give you like these big nasty welts, eh? Sand hockey is a big joke, eh? -- the puck goes like two feet with a slap shot. If you don't have a sand wedge stick, forget it, eh? And it's hot as hell in here -- whoops, I'm not allowed to cuss, eh? Anyways, I can't wait to get back home."

BACK TO TOP




---

NOTRE DAME ANNOUNCES NEW POSITION - 7/27/11

NORTH BEND, INDIANA (NATIONAL ATHLETIC REPORTERS) Notre Dame Fighting Irish head football coach, Brian Kelly, announced today that the team would be adding a new position to this year's offensive roster. In addition to a quarterback, a full back, and a tail back, the team will be adding the position of a hunchback to the lineup. "The hunchback will spring from a permanent crouching position in front of the quarterback, explode through the line and ring the bells of the defensive linebackers", Kelly explained. "Once in the back field, the hunchback, who will wear no facemask, will also cause additional havoc by disgusting the pass defenders with his hideous, repulsive face". According to Kelly, the hunchback will also be used on special teams: he will swing from the goal posts to distract fieldgoal kickers, pour hot oil onto opposition fans, and throw the enemy head coach from the campus bell tower.
"We have selected as our first hunchback a great player from the European Monastic Seminary College League, Quasimoto Larue, who will transfer to Notre Dame this Fall." NCAA officials announced that Notre Dame's addition of a hunchback position is currently under review due to protests by division rivals, Michigan State, who claim that the new position is so revolting that it will cause local townspeople to avoid attending key Notre Dame matchups, costing the college revenue, and riot in the streets with pitchforks and torches. Quasimoto blogged on his Facebook wall, "I know I'm ugly LOL but I just want to play football and I'm ecstatic that Notre Dame has selected me."

BACK TO TOP




---




---

INTERNET'S LOCATION FINALLY REVEALED - 02/21/11

BUTTE, MONTANA (COMPUPRESS INTERNATIONAL) A recent Gallup Poll of Americans revealed that 999 out of a thousand have no idea where the Internet is, which prompted Jonathan Geese, 17, of Portsmouth, New Jersey, to begin the long and arduous task of tracking down the precise location of the digital mega network. "I thought it might be in DC, cause that's where Al Gore, the creator of the Internet, once lived. I also checked Tennessee, which is where he was born. But, it's not in either of those locations. Geese, a senior computer nerd at Portsmouth High School and part-time sales clerk at Bernie's House of Computers on Larmar Street, has been interested in computers practically from birth, said his mother, June. "He's been on this kick from the moment I bought him that used MacPlus on eBay. Now, he sits in his room in front of his computer just about all day, typin' and clicking. It must be painful because I always hear him moanin' in there".

The tenacious Geese said, "I searched in Silicon Valley. No dice. I checked out Salt Lake City. I figured the Mormons might be behind it. Zilch. Area 51 seemed like a good candidate, but I hacked into their site and came up with squat. No luck in Areas 57, 64 or 66. Same thing for the Pentagon. So, that's when I got the brilliant idea that the Internet would not be kept in some obvious place, like New York or Los Angeles, but rather some obscure locality, so as to protect it from terrorist saboteurs. Geese used his other computer geek friends to assist in his plight. Timothy Vildashantz told us, "The Goose - that's what we call Jonathan - had us log into the Internet at precisely 12 midnight from 4 different cities using precise atomic time. He then measured the time it took to log in and, from those data, he was able to accurately pin-point the central hub of the internet. Simple, but brilliant. That's The Goose". Geese now claims that the Internet is located in the basement of a man named Lucas Slobin of 1212 Bison Avenue in Butte, Montana. Slobin, a feed and grain expert, when contacted by The Goose, admitted that, indeed, his basement is where the Internet is kept. He said that two men in black suits and dark sunglasses approached him two years prior and told him that he had been selected by the president to be the keeper of the coveted digital network because of his low-key profile and nondescript demeanor.

Slobin's next-door neighbor, Artimore Fleisher, said, "I thought something fishy was going on down there, all them lights and beeping noises and whatnot. And, the way he walks, all stiff like a robot. I used to think it was just gaut, but now, I don't know. You think you know you're neighbors". The "Goose" was happy that he finally put an end to the great mystery and said now he plans on trying to find the corporate headquarters of Amway.

BACK TO TOP




---

OBAMA SIGNS LANDMARK REPEAL - 12/21/10

SAN FRANCISCO (NATIONAL ENDOWMENT FOR THE ADVANCEMENT OF PEOPLE WITH ALTERNATE LIFESTYLES TOTALLY FREE PRESS) President of the United States, Barack Obama, signed into law today the landmark repeal of the military's "don't ask, don't tell" policy, handing a major victory to advocates of gay rights and fulfilling a campaign promise to do away with what he called a "discriminatory practice". In a press conference immediately following the signing, Obama said, "look, gay guys have just as much right to be in the military and destroy our enemies as any normal person" and, in fact, he argued, this historic change in policy might turn out to be a boon for the enlistee-strapped military, in the wake of the US government's miscues in the Middle East. "I'm guessing, gays will be lining up, one behind the other, to enlist in the armed services now that they don't have to keep all hush hush about their business." Railing against critics of the repeal who have argued for decades that gays are just too effeminate and wouldn't make good fighters and would just want to "talk it out", the President said, "that's bull - you ever see two gay guys goin' at it in a club over a drink spilled on a satin shirt? Forget about it. Ditto for lesbians in a three-way cat fight. Nuff said".

When asked by military specialist correspondent, Johnny Alvarez, about the possibility that letting large numbers of gay women in the military might have an adverse effect on the male members in the forces, perhaps turning them against women, the President said, "I ain't worried about that", and suggested that the new freedom for gay men and women, alike, to don the uniforms of service, might end up having a "net positive effect", suggesting that perhaps gay men and women in the military might "get together and go straight and all will be good".

The military has been formulating new rules for the handling of cross-genderfication and has been considering various names for the new policy, such as, "Don't pry, don't snitch", "Hear no evil, see no evil, feel no evil", and "Ask not what your gay people can do for you. Ask what you can do for your gay people".

BACK TO TOP




---

POST OFFICE ANNOUNCES "GOING POSTAL IS FUN" CAMPAIGN TO COUNTER HOMICIDAL STEREOTYPE - 6/23/10

STAMPVILLE, ILLINOIS (CONFEDERATED REPORTERS) The Postmaster Lieutenant Colonel, Ralph Cammarado, announced the launch today of the Post Office's latest P/R campaign aimed at shooting down the negative image that the Post Office breeds insane mass murderers. In the wake of a barrage of cases of Postal workers going berserk and gunning down their fellow workers and anyone else who happens to be around, the phrase "going postal" has eeked its way into the popular vernacular, a morbidly jocular reference to these wanton and senseless shootings.

"We'd really like to kill this inaccurate image of our beloved Post Office", Cammarado pulpited, "stop it dead in its tracks. People have got to realize that the Post Office is a fun place to visit with lots of fun, happy people working here. Many people go to their local Post Office each and every single day, only to be greeted by the smiling happy faces of our jovial, fun-loving workers. You're bound to get a laugh here. While waiting in line to buy your fun Barack Obama commemorative stamps, you're likely to hear a funny quip about the timeliness of our postal service, or a knee-slapper about the post man using pepper spray on his eggs, or a groaner about how the post office is still the most efficient parcel delivery service in North America, except for Canada and Mexico - get it? That's funny because there's only three countries in North America... I think. See? We're not all just a bunch of homicidal maniacs looking for someone to "stamp out", if you'll pardon the pun. Oh contraire - going postal is fun!"

The Post Office hopes that the 'Going Postal Is Fun' campaign will also help stem the drain-off of Post Office business to email and other parcel delivery services like Fedex and UPS. "This is no joke -- email is killing our business. The Post Office hasn't been under attack like this since the Commanches declared war on the Pony Express back in 1872. Pretty soon, the only thing we will be delivering is junk mail and, with all the junk email going around these days, we may even lose that business." Cammarado unveiled the new, commemorative "33.333..." stamp, an indication, he says, that the Post Office really does have a good sense of humor.

Jerome Higgins, mail sorter at the downtown Camden, New Jersey PO branch, said in a lunchtime interview, "Lookie here - it's fun down in here. We all love workin' for the Post Office so don't let nobody say, it ain't a good time down in here. A day don't go by that somebody don't pull some kinda practical joke or tell some kinda gut-busta. Man, I about fell out the other day when my co-worker, Taisha, had went and put a snake in my locker that she found under the main sorter. I guess somebody musta sent it in a parcel or somethin' and it musta got loose. Or the time Mr. Jenner, our shift supervisor, went and switched out all the ink pens with ones with that disappearing ink in 'em. I'll tell you what -- it's crazy up in here some times. So, don't even let me catch nobody bad-mouthin' the P O, or sendin' none of that got'dang email booshit or I'll whup your sorry digital ass up and down MLK Boulevard!"

BACK TO TOP




---

BIDEN WARNS AMERICA: STAY OFF SUBWAYS AND PLANES TO AVOID SWINE FLU - 4/30/09

WASHINGTON (UNIFIED REPORTERS) Vice President Joe Biden said Thursday that he would not recommend that any American take any commercial flight or ride in a subway at this point because of the threat of the swine flu virus. The advice, however, immediately sent shock waves through the Obama administration and President Barack Obama was reportedly incensed at Biden's latest gaff. The last thing the White House wants to do right now in is shut down the airline industry and big-city subways because the second highest leader of the free world instigates mass panic by spreading uninformed paranoia and an hour after his statement the White House arranged for Biden, prone historically to making such political gaffs, to back off the ill-advised and potentially economically disastrous warning. Biden quickly released the following statement:

"Well, what I meant was, it's not that it's going to Mexico that's the beef, it's you're in confined places. Everybody knows that if you re out in the middle of a field when somebody cuts one loose, that's one thing. But, when you are in confined places it fills the whole cabin and everybody gets a whiff, so I'm guessing swine flu would waft around like that, too, you know, infecting other people.

"So, to clarify, I would definitely take a plane or a subway to Mexico -- do they have subways to Mexico? I don't know -- but I would go. I would just take a few minor precautions, like, I would disinfect the plane or train with an anti-andromeda bomb before entering. I think I would smear anti-teratogen antiseptic lotion all over my body and put on a class-7 anti-microbial mask and full-body anti-germ warfare suit. I would also eat a bunch of Vitamin D9, raw clove stem and St. Edmund's wart weed with Ginseng root extract for about a week before traveling so as to boost my immune system. I'd also go on some sort of positive attitude TM retreat to boost my mental resolve to thwart off disease states, and, of course, I'd shower in scalding hot water for six hours upon arrival. I've heard that gasoline kills swine flu, but I wouldn't necessarily drink that. That's me, and that's the advice I am giving to family members."

BACK TO TOP




---

PRESIDENT BUSH GETS NEW PAIR OF SHOES (THROWN AT HIM) - 12/14/08

BAGHDAD (JIHADAL PRESS ASSOCIATES) An unhappy Iraqi man threw his shoes at President George W. Bush during a news conference with Iraq Prime Minister Nouri al-Maliki on Sunday, Dec. 14. Bush adroitly ducked both shoes. Ever the politician, Bush made light of the situation and thanked the man for giving him such a nice pair of shoes -- Reebok Hex Ride Rally II men's basketball shoes -- and he also thanked him for "buying merchandise made in the good ol' U.S. of America".

Later in the day, at another press conference in Tal Afar, a Syrian man threw his jockey strap at Bush, calling Bush a big American dick. Bush, however, returned the item saying, "I don't have much need for a jockey strap". Moments later, an Iraqi women reached under her burqa and threw her bra at him, claiming to be in love with the soon-to-be-ex-president, who said he was flattered by the gesture but couldn't bring her back to Texas with him. Yet another woman threw a baby at him, claiming it was his. He had no comment, however, and discussed the recent U.S.-Iraqi agreement. "Once the accordion is in place, and the insurgery has been dispelled, Iraqi women all over the world will be able to bear illegitimate children without fear of stoning, just like in the U.S."

The President will visit Afghanistan tomorrow and urged his fans there not to shower him with such gifts but rather to "donate the precedes to their favorite war hospital" and to give him information on the whereabouts of the headquarters of the Talibananas.

BACK TO TOP




---

"I WANT TO CUT HIS NUTS OFF!" JACKSON APOLOGIZES AFTER REMARK ABOUT OBAMA - 7/10/08

BLOOMBERG (INFILLIATED WATCHDOGS) The Right Reverend Jesse Jackson, who unsuccessfully sought the Democratic presidential nomination in 1984 and 1988, apologized today for what he admitted was a "crude" comment he had made about Democratic presidential candidate Barack Obama following a television appearance back on July 6th.

Jackson was on Fox News when a microphone picked up his remark suggesting that Obama was patronizing blacks, "talking down to black people on this faith-based". He then said, "I want to cut his nuts off". It seems, Jackson didn't know the microphone was on. He was commenting on talks Obama had made in black churches about parental responsibility and other issues.

"And if the man keeps putting my people down, I will sever his penis with a samurai sword, slice it into wafer thin segments, deep fry them, and serve them to my pit bull. If that don't shut his sorry ass up about black folks, I will skewer his buttocks over an open fire pit and fling them into the gaping mouth of a great white shark. Word. And if he keeps on keepin' on with his trash mouth after that, I will extract his prostate gland with a rusty hanger, barbecue it like a marshmellow and eat it my own damn self. Amen."

In his apology, Jackson said, "Anything I said in a hot-mic statement that's interpreted as a distraction, I offer apologies for that. Obviously, I have no intention of disemboweling or castrating Mr. Obama," Jackson said at a news conference today.

"I have supported Barack's campaign with passion from the very beginning, even though I should be the one who is in line for the presidency. I thought the very idea made sense. After all, any black man, even if he's only half black, is better than no black man when we're talking about runnin' for president, and I don't mean that in a disparaging way to Mr. Obama," Jackson said, "not in the least".

Obama campaign spokesman Bill Burton said Obama, "will continue to speak out about our responsibilities to ourselves and each other, and Barack of course accepts the old preacher's apology, as well as his very generous contribution to the Obama campaign, the precise amount of which I am not at liberty to disclose."

BACK TO TOP




---

BOY BAND CREATOR SENTENCED TO 25 YEARS IN PRISON - 5/21/08

ORLANDO (ASSOCIATED COURT PREVARICATORS) - Lou Pearlman, the man who created the Backstreet Boys and 'N Sync, was sentenced Wednesday to five years in federal prison for engineering a decades-long scam that bilked thousands of investors out of their life savings.

It was the maximum sentence the boy band mogul could receive for allegedly swindling some $300 million from investors and banks since the early 1980s.

U.S. District Judge G. Kendall Sharp noted that many victims were his relatives, friends and retirees in their 70s or 80s, little crippled orphans, blind children, and quadriplegic folks who lost everything and were put out on the street.

In a statement before the court at sentencing, Pearlman said, "I really don't think I should be punished because I suffer from Antisocial Personality Disorder and couldn't help taking advantage of people of lesser worth that me. Besides, most of the people only lost money they had earmarked for retirement and, since we're all going to die in 2012, they can't take it with them, right?"

"The sympathy factor just doesn't run very high with the court," Sharp said. The judge tacked on an additional 20 years for having been responsible for creating one of the most asinine genres in human music history, causing untold destruction of libido. "I can only hope that, if aliens one day come to our great planet, that they recognize that that... "music"... is not typical of us good humans and that we, indeed, saw fit to punish the creator of it".

BACK TO TOP




---

ACE CSI MIAMI SLEUTH GARY DURDEN BUSTED BIG TIME IN REAL LIFE - 5/1/08

PALM SPRINGS (DESERT HOT PRESS) Gary Durden, acclaimed CSI actor and arguably the greatest black TV detective vice squad sleuth in TV cop show history, was arrested this week for possession of cocaine, heroin, ecstasy, monster, acid, squeeze, oxycontin, reefer, hash, bennies, dexies, ludes, opium, THC, STP, Testors model glue, angel dust, nitric oxide, snuff, amyl nitrate, pamprin, codeine, 14 cases of illegal Cuban beer and a corn mash white lightening still. Durden was discovered passed out in his vehicle at 5:21 AM on a deserted Palm Springs side-street with a syringe in his arm, a joint in his ear, a beer bong strapped to his face and a heart defibrllator mounted on his chest. He was also booked on suspicion of operating an illegal speakeasy out of the trunk of his car.

Durden was heard ranting at police as they hauled him into custody, "Problunk not me! Whosit!? Frick limps! Eye is you nim watch! Nastabling!" He was held in custody for several hours before posting $5000 bail.

CSI producers could not be reached for direct comment but released the following statement through the show's publicist: "Mr. Durden has been released from his contract with CSI as an actor. However, he has been retained by the show as an expert consultant on severe drug addiction and a CSI episode loosely based upon his life is in the works."

BACK TO TOP




---

POPE TELLS BUSH, U.S., TO BASE DECISIONS ON MORAL PRINCIPLES - 4/16/08

WASHINGTON (AFFILIATED PAPAL SCRIBES) In an address to President Bush at the White House on Wednesday, the first full day of his U.S. visit, Pope Benedict said that he had come as a friend of the United States, an obvious attempt to dispel recent rumors that he is an enemy of the state.

"I coma asa frienda, a preacher ofa the Gospel and one with greata respecta for this vasta pluralistic society," Benedict said in a speech after Bush welcomed him at a ceremony that included a fife and drum band in colonial-era garb and a twenty-one-gun salute. "So, please don'ta shoota me with your twenty-one gunza!", the pope quipped, sporting his ruby shoes. "I meana you no harma. I coma in peace froma a far away landa, somewhere over da rainbowa, and I beara you no malice whatever fora living in sucha a debauched anda sinful society, a veritable din ofa antiquity", clearly referencing recent Canadian complaints about how much noise there is coming from America and how long it has been going on.

In his speech, the Pope urged Americans and their leaders to base their political and social decisions on moral principles and to create a more just society.

President Bush responded by urging the pope to urge his church to conduct its ministration of the people, especially very young altar boys, with more moral principles and to create a more just church, one which does not attempt to cover up the immoral actions of its leaders in order to avoid shelling out millions of dollars in legal penalties which are taxable by the U.S. government.

The pope smiled, nodded his head and said, "Touché, Mr. Busha", then proceeded to praise America, in a clear attempt to win over the few dozen in attendance, sprinkling his speech with references to the founding fathers -- citing Georgio Washington, Benito Franklin, and Benedictine Arnold -- and with pandering references to great American documents, such as, the Declaration of Independence, the Ten Steps of Alcohol Dependence, and the Magma Carta. But he made no specific references to issues such as abortion, slavery, the Iraq war, the war on drugs, Nam, women's suffrage in jets, manifest destination, the Pond of Hogs debacluie, the Kennedy assassination, the Clinton insemination, the Boxer Revolt, or steroid abuse by American athletes, such as Roger Clemens, clearly not wanting to takes sides in the upcoming presidential election. He did, however, say that Americans should apologize for forcing the Russians to tear down the Great Berlin Wall, which had been an icon in that town for as long as he can remember.

Bush cited the role of faith in U.S. life, saying, "Your Preeminence, here in America, you'll find a nation of prayer, one where evil doers and terrorizers need beware, lest the sword of Democratis come crashing down amongst their heads." He sprinkled his comments with references to the Great Catholic Inquisition, during which well over 100,000 evil-doing witches were slaughtered with no mercy in an attempt to rid the world of evil doers, and the best-selling Catholic publication, Malleus Maleficarum, or "Witch Hammer", the very church manual used for identifying, examining and torturing witches, the template, Bush told the audience, for American military "harsh interrogation techniques", such as watersurfboarding and mock castration.

BACK TO TOP




---

JURY SAYS DRIVER, PAPARAZZI KILLED DIANA - 4/8/08

LONDON (ASSOCIATED COURT REPORTERS OF THE REALM) A coroner's jury returned the most serious verdict within its power this Monday, ruling that the revered Princess Diana (pictured here while still alive) and her boyfriend, Dodi Fayed, were unlawfully killed because their driver, Henri Paul, and pursuing Paparazzi were reckless -- behavior tantamount to manslaughter.

Criminal charges are not likely, however, because the incident happened across the English Channel in France, outside the jurisdiction of British authorities.

The jury also ruled that Jesus Christ was unlawfully killed because the Romans recklessly beat him to a pulp and then put him up on a cross -- behavior tantamount to Godslaughter.

The jury is still deliberating, however, over the blame for the deaths of Dr. Martin Luther King, Julius Caesar, Bugsy Siegel and Archduke Franz Ferdinand, having determined last week that President John Fitzgerald Kennedy was unlawfully killed because sniper bullets were recklessly shot in his direction -- behavior tantamount to presidentslaughter.

Fans of the great Luciano Paparazzi were shocked at the news that he was involved in the death of Princess Diana and everywhere great bonfires lit up the skies across Brittain as royal fans burned Luciano Paparazzi CD's, Luciano Paparazzi Halloween tuxedo costumes, Luciano Paparazzi bobbleheads and Italian flags. A huge effigy of the great tenor was burned in Pickadilly Circus. It burned all day. It's still burning.

BACK TO TOP




---

VATICAN INVENTS MANY "NEW SINS", INCLUDING STEROID ABUSE - 3/10/08

VATICAN CITY (ROITERS) - The Vatican, seat of the Holiest Sea, has passed down to mere mortals a polyglot of brand new sins for God's flock to feel guilty about. At the top of the list of threats to the modern human soul, laid on the people in an interview with the Vatican newspaper L'Osservatore Romano by the Pope's number two man, Arch Archbishop Gianfranco Girotti, is in the realm of bio-sins, covering cloning, genetic fudging, and the destruction of embryos. He also earmarked "ecological" offenses as sinful evils, notably anything that messes up the environment, like air polution, dumping toxic radioactive waste in the rainforrest, and highway litter. It now appears that not only is one risking a cash fine for chucking one's McDonald's wrapper out the car window, but one may also wind up paying a more eternal fine in the Low Court of Purgatory.

Steroid abuse by American athletes was near the top of the list of new sacred offenses and Cy Young award winning pitcher, Roger Clemems, remarked, "I suppose the Vatican will be subpoenaing me to go to Rome and testify to his almighty, the Pope, in the Sistine Chapel about my involvement with steroids. First the U.S. Senate and now God! Sheesh, I can't get a break!"

Girotti also listed illegal drug trafficking (except Oxycontin) and internet identity theft as modern sins. "My second cousin in America is a having the trouble with a someabody who a go and a steal a her name and I curse thata person! Vendetta!" Apparently, nitrous oxide, tetra-hydra-terpenthydrathioholine-3, and cheap model airplane adhesive are still not sinful substances to inhale, as there was no mention of them in the modern list.

He rounded out the new sin list with: money laundering (the actual washing of money, which leaks printers ink into the Earth's water system), sneaking money from the collection plate, the wrongful use of handicap parking permits at the mall, being rude to maimed waitresses, breeding hairless cats, illegal CD duplication by the Chinese, making fun of Alzheimer's patients (like, telling them every day that Kennedy was just shot and watching them cry like it was the first time they heard the news and then laughing behind their backs), Spam email (any email that mentions Spam or different ways to cook it), and on-line no-limit Texas Holdem poker tournaments.

It's still ok, however, to aid and abet runaway Nazi war criminals, which gave a sigh of relief to some of the older prelates in the Catholic org who were on sin patrol in the aftermath of WWII.

President Bush commented on the list and remarked that he was glad to see that fibbing, especially fibbing for the purpose of inciting war, was not among the items now requiring repentation.

BACK TO TOP




---

ROMNEY ACCUSES McCAIN OF 'DIRTY TRICKS' - 1/21/08

SIMI VALLEY, Calif. - Republican Mitt Romney accused John McCain of using dirty tricks by suggesting the former Massachusetts governor wanted a deadline for withdrawing U.S. troops from Iraq, in a spirited debate Wednesday night that underscored the intensity of their presidential rivalry.

Coming 24 hours after McCain defeated him in Florida, Romney vented his frustrations over the Arizona senator's claims from last weekend.

"I have never, ever supported a specific timetable for withdrawing troops and I can't believe he would say that. That was a dirty trick," Romney said. "But that ain't the worst of it - back at the hotel, McCain put a bag of burning dog poo outside my room, knocked on the door and, of course, when I go outside and see the fire, of course, I'm gonna stomp on it! Tracked it in the room and everything. My wife threw up. It was a real mess! That was a very dirty trick and I can't believe he did it. Then, at midnight, I get a knock on my door and, come to find, "somebody" had ordered a hundred pizzas and Chinese food for fifty people and had it delivered to my hotel room and I'm like, "what the hell is this?!" Oh yes, and did I mention that Mr. Presidential Candidate kept calling me in the middle of the night and hanging up when he KNEW I had a big speech in the morning - now that's just mean spirited dirty pool, folks, that's all I can say. Is he gonna do that sorta thing in the White House?!"

Senator McCain had no comment.

BACK TO TOP




---

CLINTON, OBAMA CLASH, SPAR, ACCUSE EACH OTHER OF SLANDER - 1/21/08

MYRTLE BEACH, S.C. - The lead Democratic presidential enemies, Hillary Rodham Clinton and Barack Obama, accused each other of repeatedly and deliberately distorting the truth for political gain Monday night in a highly personal, finger-wagging debate.

Obama told the former first lady he was helping unemployed workers on the mean streets of Chicago when, "you were a corporate lawyer sitting on the board at Wal-Mart."

Clinton responded to that jab by saying that she was fighting against bad Republican policies "when you were practicing law and representing your contributor ... in his slum landlord business in inner city Chicago."

Obama then lashed out, "Yeah, well, I was very busy helping out destitute little old widowed ladies who had no heat in their tenements in the dead of arctic Winter while you were out runnin' around stripping in flash joints for dope money for your bigamist pimp-ass husband."

Clinton showed remarkable reserve as she said in a low calm voice, "well, my friend, at least my mother wasn't a two-bit pork-a-holic crack addict ho who was a regular at the Chicago Metropolitan Correctional Center."

Obama retorted, "I object!! That's bulldirt, your honor! While I admit my mama was a pork-a-holic crack addict with a drinking problem, she was NOT a ho in the classic sense! That's not in the public record". He then stood, walked over to Clinton, pulled out a large Cuban cigar, lit it, took a puff and blew smoke directly into Hillary's face saying, "Um, by the way, I got this from Bill. Taste's pretty good, if you get my drift..."

Hillary Clinton then stood and spit directly into Obama's face. Obama smiled, said, "touché", calmly wiped the spittle from his chin and then promptly decked her.

Husband and former president, Bill Clinton, emerged from the stunned crowd, produced a shotgun from under his raincoat, and shot Obama squarely in the chest. Clinton, who still has political immunity by virtue of his former presidency, was allowed to leave the debate hall under his own recognizance. However, he is currently under Congressional investigation for political assassination, a charge to which he has responded, "I did not have political assassinatory relations with that man. What do you mean by 'political'?"

BACK TO TOP




---

GOLF CHANNEL ANCHOR KELLY TILGHMAN APOLOGIZES FOR RIBALD "ON-COLOR" COMMENT THAT YOUNG GOLFERS SHOULD LYNCH TIGER WOODS - 1/9/08

LA QUINTA GOLF RESORT (AFFILIATED CLUBHOUSE REPORTERS) With shades of Howard Cosell's now infamous "look at that little monkey run" comment, Golf Channel commentator, Kelly Tilghman, who once served as caddy for Arnold Palmer, was on the hot seat this week when she made her own shocking and controversial comment during Friday's telecast of the PGA Tour's opening event that the only way that young golfers of the world have a chance to win would be if they take Tiger Woods into a back alley and lynch him. Naturally, the ever-sensitive racial watchdogs leapt upon the seemingly racist use of the reference to the so-called "Black Holocaust" lynchings of Blacks in the South.

Tilghman apologized today for her untoward misuse of the "L" word: "I am terribly sorry I used the word "lynch" when referring to the murder of Mr. Woods. I wish now that I had used some other phrase in reference to snuffing him out, such as electrocute, behead with a dull guillotine, draw and quarter with a chainsaw, roast in a Brazen Bull, flatten with a steamroller, crucify upside down in a gas chamber (and force his mother to drop the Zyklon B pellets), bury alive in a coffin full of hungry irritated tarantulas, poison with cyanide-laced Tylenol capsules, shoot in a firing squad with rifles loaded with lead-based dum-dum hollow points dipped in human feces, slowly disembowel with rusty blunt scissors, explode with a stick of dynamite shoved into the anal cavity, send an anthrax letter to, impale on razor sharp punji spikes coated with the AIDS virus, seal in an iron maiden and force to listen to Iron Maiden at 600 db until the head implodes, drown him in his own flu vomit, or inject his heart directly with lethal neurotoxic substances such as cholera or black widow spider venom. In my defense, however, I should like to point out that Mr. Woods is only about 25% Black, so, my comment is really only about one quarter as egregious as it normally would be under the circumstances. He has Caucasian, American Indian, Asian, Burmesian, Latino, Canadian and God-knows-what-other ancestral blood flowing through his mongrel half-breed veins. Had I said 'lynch in a strange fruit tree, cover with a small pox-infested blanket and detonate with a hydrogen bomb', or something to that effect, then maybe the uproar would be justified, so, gimme a break."

BACK TO TOP




---

MITT ROMNEY CRIES AFTER NEW HAMPSHIRE "SILVER METAL" CEREMONY - 1/9/08

CONCORD, NEW HAMPSHIRE (CONGLOMERATED COLONIAL REPORTERS) Massachusetts governer, Utah governer-wanna-be, and presidential hopeful, Mitt Romney, cried at the end of his speech last night following his second place "silver metal" showing in the New Hampshire primary. His tears flowed freely as he said he was overwhelmed by the heartfelt support he has received from so many gentiles and non-Mormons in his quest for the number one seat. "I know that Mormons are the chosen few and I am absolutely shocked and humbled by the outpouring of support I have received by so many non-believers and evangelicals who, according to my religion, will be slain by the Angel Moroni on Judgment Day when the fierce Wild Indians of the Great North rein down upon the world, piercing the black hearts of anyone non-Mormon, anyone not wearing special Mormon underwear with secret symbols, and that the souls of said non-converts shall be banished forever to the Eternal Cesspool and shall never themselves become gods with dominion over their own personal planets, nor shall they ever receive three dozen voluptuous virgins. I don't normally cry in public as it is a clear sign of weakness and instability and generally translates into instant political death for any candidate, but it seems to have worked quite well for Hillary Clinton so I don't think my emotional outburst will adversely affect my chances of becoming your president, at least I hope not. In fact, I'm hoping the show of feminine sensitivity will push me right over the top, especially with the women of this country who, while allowed by men to vote, still hold a subservient, cow-like position in the world, according not only to my faith but to other popular socio-politico-religio systems, like the Moslems, who make their women wait outside the Mosoleum while they pray. Incidentally, the names 'Mormons' and 'Moslems' have the same number of letters and they sound similar. Similar 'assinance', I think you call it. Or is it, 'omagottapea'? I wonder if there's something to that."

Romney quickly wiped his tears away when asked if his allegiance to the president of the Mormon's LDS church, allegiance sworn when he became a Bishop of that church (moving up from mere Pawn status), would be a conflict of interest and that if the Mormon Church president ordered him to use nuclear weapons on non-Mormons, would he do so unflinchingly. He answered stoically, "no... I don't think so... I'll have to ask my Rook if that would be acceptable..."

Hillary Clinton, upon hearing about Romney's breakdown, said, "Well, it's good to see that a man can be hormonal, too, even if he is a Mormon, which faith, by some Evangelicals, has been referred to as a "cult". I think it's absolutely wrong to assume that such displays of emotional instability will affect my or his decision-making when it comes to the use of nuclear weapons on Jews, Buddhists, Catholics, Taoists, Glanuists, or any other religion for that matter, or to committing American boys and girls to non-nuclear unconventional combat in far away hot and dusty places where the primary objective is oil. I wonder if he takes Pamprin. It usually helps with my bloating."

BACK TO TOP




---

BUSH ADMITS FIBBING ABOUT WMD'S - 1/9/08

WASHINGTON (ASSOCIATED REPORTERS) President George W. Bush, in a pleasant and apologetic tone, admitted today that he pushed the buttons on the "war" in Iraq for the sole purpose of generating trillions of dollars of profits for friends in high places in the military industrial complex and oil business. He admitted that he was not straightforward at all about believing that Saddam Hussein had WMD's (weapons of mass destruction), that he knew all along he did not have them, but claimed that he had his fingers crossed behind his back when he made the claim, which therefore made it not a lie but rather a mere fib and a fib is not a lie, certainly not nearly as heinous as a black lie and far less opprobrious than even a white lie. Mere fibbing, according to Bush, while frowned upon from kindergarten on up, is not a sin. "I want to point out that there is absolutely no mention whatever in the Bible about fibbing. Therefore, I gotta assume it's ok. I mean, why on Earth would God allow humans to fib and not do something about it, like put it in the Good Book to stop it or warn against it or even punish it with fire and brimstone and pestilence and floods and drought? In fact, there are no laws at all on the books anywhere in this great country of ours about fibbing. You can't get a ticket for it." He went on to say that if people didn't believe him when he said Saddam Hussein had WMDs then they should have asked to look at his hands. They would've seen his fingers crossed and he would have then figured out some other excuse to get us into a war with the "gas man", as he referred to former ally, Hussein, to whom the U.S. government supplied the very poison gas used by him to commit genocide against his fellow citizens. "My conscience is clear as ice - read my mouth - I never lied."

At the end of his interview Bush said he was only kidding about fibbing about not lying about prevaricating saying only that he wished to leave office known as the "jocular president". Of course, interpreting his statement is difficult because his legs were crossed so it is up to the constituency to determine whether he was falsifying misinformation about truthfulness or lack thereof as it pertains to erroneous incorrect statements he may or may not have uttered in jest or otherwise.

BACK TO TOP




---

DEA MAKES HUGE POT BUST
DOWN IN MONTEREY - 12/22/07

MONTEREY, CALIFORNIA (DISASSOCIATED REPORTERS OF AMERICA) The DEA made an arrest today of one Juan Sanchez, from Juarez, for running an illegal pot distribution operation in this beautiful and peaceful (except for festival week) coastal town. The pots were all made of porous red clay, down in Juarez, and then secretly secreted across the border under cover of darkness in secret compartments in secret low riders. Several local housewives were involved in a sting operation after they themselves were busted for illegal use of the pots for their Golden Poppies (State flower) and cactus plants in their homes. They turned informant when it was clear they might lose their Home Depot charge accounts.

BACK TO TOP




---

BUSH WON'T JUDGE CIA TAPE DESTRUCTION
THE SAGA CONTINUES - 12/20/07

WASHINGTON (ASSOCIATED NEWS PEOPLE) President Bush said Thursday he will reserve judgment on his administration's destruction of CIA interrogation tapes until several inquiries are finished, adopting a wait and see attitude. "Let's wait and see what the facts are," Bush said.

"Patience, that's what I'm talking about here. You holier-than-thous shouldn't be so quick to wag the guilty finger at anyone else unless and until they have all the necessary information available, in front of themselves, to be able to properly assess the culpability of said persons who are on the hot seat and being accused of being an evil wrongdoer. Delay of action is entirely in order at this point because, as you all know, haste makes waste. It's a waste of your time and mine and time makes money and it's the American people's nickel we're talkin' about here. You mudslingers, scoundrels, scallywags, firebrands and upstarts shouldn't be in such a hurry to leap onto a pile of dirt because it just might be quick mud and you could sink in up to your neck and get mud down your own throat. You iconoclasts ought not be so ala... ala... ala-cratious - golly, I love that word - it's a hard one but what it means is "too quick to jump the damn gun" - to put a foot in your preverbial mouths and falsely misspeak, sensationalize, disparagize, and mischaracterize. This great country of ours was founded on due process of illegal matters and that means withholding paralegal perscecution or unjustifiable desecration or threat of phony indictment until there is a vast preponderosity of evidence for or against the perps to tip the scales of injustice way beyond the shadow of irascible doubt in the direction of blameworthiness. Then and only then should accusations be cast upon the situation. In other words, reserve judgment of misconduct until a full data analysis is scrutinized beyond the .05 alpha level. Don't pre-ordain. Let he who is with sin cast the first rock, is all I'm askin' as your beloved President. Exercise forbearance lest ye falsely pre-convict an otherwise innocent person or administration. Show a little temperance. I beg the indulgence of the American people who are a smart and wise and caring and loving and primordial people. A bit of stoicism goes a long way, my father once told me, so don't tar and feather or pillory or flog or crucify or indamnify the head of the American chicken without just improbable cause. That would be a sin and it would be wholly un-American and unfair to this here administration which is on the side of good in the world. America the beautiful, that's what we're all about. Capeshe?"

The destruction in late 2005 of the tapes, showing harsh interrogation treatment of two terrorism suspects, is being investigated by the Justice Department, the CIA itself and by several congressional panels.

"Until these inquiries are complete, I will be rendering no opinion from the podium." Bush then added, "I will not make a decision, one way or another, from the pulpit or the grandstand or the bridge of the ship so long as the tribunals are still forthwithing. Nor shall I shout a pre-judgmental statement from a mountaintop while the jury deliverates, nor erroneously scream "fire" from a crier's perch, nor falsely holler "land ho" from a crow's nest, nor pontificate a prevaricated message of falsehood on a megaphone from atop of the Washington Monument, as it is my God given right to do as president, until I'm sure about what I'm prevaricating on. I shall scribe no accusatory nor vilifying edifices in the editorial section of the Washington Post as I am not a muckraker, nor a ruckmaker, for that matter. I will avoid blaming anybody prematurely or posthumously on my national fireside radio show, "The George Bush Hour", starring yours truly, Geroge Bush, President of the American people. And nay shall I drag a yellow journalistic pre-conviction proclamation behind one of them bi-planes you see flying up and down the beach announcing this or that happy hour or lobster special. I promise not to bang a false gavel in the White House for the President must be completely non-judgmental, at least as it pertains to politics. Only fools rush in. A wise man once said that. He must be calm and cool and show lots of phlegm. He must be calculating and reasoned and genteel and he must exercise a thousand points of serenity and restraint and learn how to ride out the storm and let all the cards fall where they may lie or lay or lain - whichever is correct right there - and allow the dust to settle and the fervor to quell and the tides to recede and the cold dark night to return once again to the enlightened warmth of daytime before exposing himself or his opinions to the American people, (or her opinions if the president happens to be a woman, but I seriously doubt that will happen in my lifetime, especially with the Clinton woman). I didn't go running around falsely accusing Mr. Osama Bin Laden - a personal friend of the Bush family - for 911 until I knew absolutely one zillion percent beyond an inkling of a shadow of a reasonable doubt and unequivocally and for sure that he was the mastermind behind that evil day which brought our country together like Pearl Harbor and caused the American people to rally behind their president and send his ratings skyrocketing. Oh, and by the way, I am instructing Budget Director Jim Nussle to review options for dealing with the wasteful spending in the omnibus bill," Bush said.

BACK TO TOP




---

SENATOR JOE BIDEN UP IN ARMS ABOUT
DESTRUCTION OF TAPES - 12/8/07

WASHINGTON, DC (CCR - CONGLOMERATED CONGRESSIONAL REPORTERS) Delaware Senator Joe Biden, chair of the Senate Foreign Affairs Committee and 2008 Democratic presidential hopeful, who himself was put on the hot seat 20 years ago when it was revealed to the American people that he cheated in college, leading not only to his expulsion from the University of Delaware but also to his ultimate and humiliating dropping out of the 1988 presidential campaign, has come forward today to demand that Attorney General Ashcroft appoint a special counsel to investigate the CIA's destruction of videotaped interrogations of two suspected terrorists. His demand came on the heels of the Saturday revelation that Michael Mukasey's Justice Department and the CIA's internal watchdog would conduct a joint inquiry into the matter and that their joint review would determine whether a full investigation is warranted. Biden scoffed at this plan to uncover the truth behind the apparent impropriety of the destruction of the tapes.

"He's the same guy who couldn't decide whether or not waterboarding was torture and he's going to be doing this investigation! That's pure horseshit!", said Biden, who voted against making Mukasey America's top law enforcer.


Biden was also incensed at his own mother, Louise Biden, for destroying well over 300 vintage 8-track tapes from his college years which were stored in his mom's garage and he had to be consoled by his children.

"I had the Isley Brother's Live It Up, I had Zeppelin's Houses of The Holies, Grand Funk's double live tape with Mean Mistreater, which you can't find anywhere, I had the Mahaveeshnu Orchestra, Framton Come's Alive with Do You Feel Like I Feel on it, Seals and Crofts, KISS - I HAD THE FIRST KISS TAPE with Strutter on it! I had it all, Jack! And she just trashed 'em like they were nothin' Just threw 'em into the furnace, which, I might add, is an environmentally unsafe act and a direct violation of HB 320-14! I'm extremely miffed and I've asked my Dad to look into it. Life sure is like a crap shoot - just when you think you got it licked, your mom fries your goddam favorite tapes and the CIA director destroys important evidence which could further sink this lame duck administration."

Biden's mother could not be reached for comment but released the following statement through her next door neighbor, Judith Montgomery: "Mrs. Biden sincerely regrets the loss of Joe's precious tapes. However, she wants to make it clear that he didn't even remember he had the precious tapes until she told him she destroyed them. She recommends that Mr. Biden come get all of his things out of her garage, such as his University of Delaware expulsion papers".

CIA Director, Michael Hayden, has claimed that the CIA recordings were destroyed so as to protect the identities of interrogators. But Biden said that was crap, too, suggesting, "I think - I'm fairly certain - you can use those little black rectangles to block out somebody's face, can't you? I'm having my secretary look into that and if it's true, then Hayden MUST have known about it. I mean, he looks at secret video tapes with people's faces blocked out all the time. Right? I'm pretty sure of that. At least, that's what I heard. I think it can be done with VideoShop."

Passing the buck and seeking a flatter rock under which to crawl, Hayden said the sessions were videotaped in the first place not for his own sick and demented sadistic personal viewing purposes but to provide an added layer of legal protection for interrogators using new, harsh methods authorized by President Bush as a way to break down the defenses of recalcitrant and disrespectful foreign prisoners of the state being held on foreign soil with no due process who, "don't respect the rightful place of America in controlling the economic, religious, military and political landscape of the entire freakin' globe".

The White House scrambled over the weekend to determine who exactly in the administration knew about the tapes and when, including Doorman James Watson who was quoted as saying, "I do recall a box of tapes being dropped off at the front gate from NetFlix and I took 'em in, but I don't know who the hell got 'em or what the hell happened to 'em. That ain't my job. No sah. I just put in my nine to five and roll on up outta here, get on home, put on my naked ladies and throw back a few cold ones. Which reminds me - they's somethin wrong with my cable box."


White House janitor, Carl Jensen, who resigned today under accusations that he is responsible for the trashing of the CIA tapes, said upon slinking out the back door of the White House, "I didn't do nothing with them tapes. I ain't no Rosemary Woods! Maybe the President taped over 'em. He still uses VHS."


President Bush apparently "has no recollection" of hearing about either the tapes' existence or their destruction before being briefed about it Thursday morning.

"I have no clue at all about water sports or any tapes about water sports or golden showers or anything like that or about who might have dumped said tapes or wrecked them or lost them or smashed them or burned them or vilified them, or exradicated them in any way, shape, or form, known to the mind of man, nor who even might have looked at them late at night in the confines of their oval bedrooms or oval situation rooms. No sir, I'm completely free of any knowledge or whereabouts of said tapes, no matter who's in 'em or what's in 'em or what's happening to the folks that's in 'em, especially if there's anything like hoses in 'em. Nope. I don't remember anything about any tapes. What tapes?"

Bush went on to say that he has complete confidence in Hayden's handling of the situation. "I'm absolutely certain he'll find out who took the bloody tapes. Washington's only so big, ya know".

The President also sent his condolences to Biden over the unfortunate loss of his own tapes. "It seems there's a preveritable tape gremlin running around this great country of ours and we need to come together and have a bipartisan effort to put a stop to it. My heart goes out to Senator Biden and his children who have suffered a great loss, especially the Edgar Winter and White Trash's Tobacco Road tape".

Biden thanked the President for his very kind words. "I just wanted to thank the President for his very kind words, with the caveat that in no way am I endorsing him, his policies, the so-called "war" in Iraq, or the Republican Party, or any party at all other than the Democratic Party, all of which I hate with a passion."


Presidential candidate Senator Hillary Clinton was quoted as saying, "if my husband is not in the CIA tapes, I guess I'm not really all that interested. The CIA - that's where the spies are, right? Or is that the FBI? Oh, fiddle sticks! I get them so mixed up sometimes!"


Barack Obama, D-Ill, on the campaign trail with TV talk show host, Oprah Winfrey, responded to the scandal by saying, "if they were cassette tapes that got all messed up, I got a whole shitload of 'em all y'all can have. I, myself, have converted to mp3s because I wanna show the young people of this country that I'm hip and I can boogie and blog with y'all and I hear your cry for change. And, my very very good friend, the very attractive and beautiful, Oprah Winfrey, agrees with me one zillion percent on that."


Winfrey agreed. "Unlike my weight, which changes like the humps on a camel, I will not fluctuate drastically when it comes to my unwavering support of my steadfast good buddy, the handsome, Barack Obama, who has shown his extreme level of hipness by dancing and boogiein' on my show, unless, of course, he gets the presidential nod from the Dems and doesn't pick me to be his running mate, in which case I will promptly drop him as my good friend and endorse whoever will pick me, because, people, lemme lay it on ya -- it's prime time Oprah that's gonna take this country into the 20th Century. Or is it the 21st Century? Are the 1800s the 18th Century or the 17th? Wait a minute, maybe it's the 19th. Oh, fiddlesticks! I get so confused. Anyway, I plan on doing my show live from the White House every day. I'll be interviewing political leader's depressed wives, I'll have men's room toe-tapping gay Senators, and, of course, Dr. Phil will be on hand as my chief of staff."

Senator Biden commented on Winfrey's self-imposed candidacy by saying only that, "she's articulate and bright and clean and a nice-looking storybook black woman, and I don't mean that in a racist way."

BACK TO TOP




---

VAMOOSED LAKE STILL VAMOOSED - 11/27/07

SANTIAGO, CHILE (ASSOCIATED IMPRESSARIOS) Officials are still trying to solve the mysterious disappearance of a large lake in southern Chile after the discovery back in May of this year of a 30m-deep crater instead of the body of water which has been there for as long as the local Fernando llamas herders can remember.

"It ees still not where it ees supposed to be and we are getting preety upset about eet", said Pedro Alvarez De Vincento Martinez, director of The National Forests, Lakes, Rivers, Streams, Ponds, Mountains, Poppy Fields, and Other Natural Resources Corp. of Chile (TNFLRSPMPFAONRCOC), in an interview with Radio Cooperativa South America at the bottom of the empty lake. "We was hopeful that our heartfelt pleas to the national populous would have bring us a bountiful fruit but sadly eet did not. No peoples has called to tell us where eet eez."

Local scientists have been scrambling to explain the strange aquatic abscondance. University of Santiago geologist Carlos La Bamba, for instance, said the missing lake was likely due to an earthquake-caused crack in the ground that drained all the lake water to the center of the Earth, causing the recent abnormalities in the eruptions of the Old Faithful geyser, some 6000 miles away in the USA; Other scientific hypotheses and explanations for the have included: a swarm of killer bees drank it on their inexorable migration north; solar flare irradiation seeping through a gigantic hole in the ozone comportment caused a "freak aqueous boil off"; there is even is a theory that there never really was a lake there in the first place, that it was just a mirage due to swarms of silverback gorillas mistaken for a lake, a theory which Martinez feels is misguided since silverbacks don't really like to cloister in deep pits but rather prefer meeting in caves, not to mention there are no silverbacks in South America.

Santiago Chief de Policio, Rodriguelo Portobello, who has had his entire force of three detectives working day and night on this mysterious desiccation is also skeptical of the so-called "scientific" explanations and suspects foul play instead: "Carumba! We are not talking about a leetle tiny leetle lake. It ees a very grande one and you cannot hide a lake of this dimension. We will surely catch the banditos who would steal a lake from the great country of Chile, you have my word of honor!" Portobello had no comment, however, to the postulation that Chilean poppi cartels, which control the entire global production and distribution of the infamous seeds that go on bagels, drained the lake illegally to water their illicit poppi fields.

Parabnormal psychogeophysiognomologist, Herr Docktor Hermann Von Ludwig, III, of Brazilian National Socialist University, sees things differently and has suggested that the real explanation may be something more untoward and parasinister, such as alien lake abduction, hyperbolic hysteria, and mass psychic fluid translocution perpetrated by Himalayan Tibetan monks to provide irrigation for their draught-ridden opus fields.

Chilean National Security Advisor, Condoleezza Machete, has proffered the slightly more grounded postulation that local La Junta guerilla terrorists may have destroyed it, suggesting that the lake was blown up by a canoe bomb since pieces of canoe were discovered by investigators on the rocky bottom of the now waterless basin, a brilliant deduction in this reporter's eyes.

Whatever the real explanation, the disappearance has caused quite a wave, if you will, of aqueous paranoia to sweep across Chile as local militias have posted armed guards around all inland bodies of water, public water fountains, and office water coolers and national Chilean supermarket chains, such as El Grande Jalapeno, have seen their supplies of bottled water fly off the shelves causing severe shortages of effervescent sparkling water in upscale Santiago restaurants.

BACK TO TOP




---

POPE CREATES 23 NEW CARDINALS - 11/24/07

ATICAN CITY (APR - ASSOCIATED PAPAL REPORTERS) Twenty-three brand spanking new Cardinals got down on their propompitous knees before his beneficence, Pope Benedict XVI, on Saturday to accept their sacred Cardinal hats during a time-honored ceremony inducting them into the elite body that advises and elects popes. The celebration quickly became disengenuflected, however, when it was revealed that nine of them are over 80 years old, thereby making them ineligible to vote in the upcoming papal election, which has raised outcries of election tampering in this quaint Roman town of 851. Patrick O'Hara, of St. Edward's parish in Boston, was enraged upon hearing this news. "It sure does seem a tad bit peculiar, don't ya think? I mean, what's the point of hiring somebody to vote if they're too old to vote? I smell a big fat German rat." It was also discovered by this reporter that six of the nine are on life support which will certainly make their attendance at this Thursday night's traditional Cardinal Inauguration Bingo Bonanza highly unlikely.


These same 23 gathered Sunday morning in the Vatican's Popal Genuflectory for another ceremony in which they received their prestigious Cardinal Rings (which feature stunning diamond encroached red rubrics cubics ensconced in full 10 ct gold plate and engraved with the new Cardinal's name: "Cardinal so-and-so, Class of 2007"). All around the Vatican's St. Peter's Square could be heard the whispers of the irreverent on-lookers, "my precious... my precious..." Pictured at right is the Ring of new Cardinal Phillipe Richelieu XIII, great, great, great, great nephew of the infamous French Cardinal who was Minister of State for War under the Sun King, Louis XIV, and who was also exiled at Avignon in 1618 for intriguing with the Queen Mother. Phillipe Richelieu recently returned from self-imposed exile at St. Tropez for intriguing with the Queen Sister (Latifah) but he is very apologetic, repentant, exfoliant, and ready to get down to the business of cardinaling, which involves a lot of singing in trees.

The new Cardinals met again on Monday to pick up their Cardinal socks with gold embossed initials and then once again on Tuesday night, the fifth night of Shyamalan, to get their Cardinal beaks. They return to the Holy Sea one more time this Friday for a sacred brunch to receive their sacred Cardinal baseballs and footballs, autographed by the Pope Hisownself.

Next week, the Blue Jays come to town to receive their sacred investiments and will probably exercise one of their draft pick options to acquire Father Rocco DiFiorenzio, the golden glove (with diamond incrustments) second baseman of the Milano Miracles from the Italian Papal League.

BACK TO TOP




---

GOD ANSWERS JERRY YANG'S PLEAS
TO "LET ME WIN, DEAR LORD" - 7/17/07

LAS VEGAS (HIGH ROLLER PRESS) God shocked the poker world today by answering the desperate pleas of gambler, Jerry Yang, granting him the luck necessary to take home poker's most prestigious title, World Series of Poker Main Event Champion. Throughout final table action the reverent Yang could be heard repeatedly pleading, if not outright begging, the Creator to violate the very laws of probability -- His laws of probability which He created -- and allow Yang to avoid crippling bad beats on the turn or river and win hands he might have otherwise been sucked out on.

Yang made no attempt whatsoever to keep secret his pandering requests of the Big Kahuna to grant him more luck than anyone else at the table: "Please let me win, dear Lord, please let me win!", he uttered over and over during hands which could go either way. And let him win, the Good Lord did - Yang drew out on numerous players, time and time again, eliminating 7 of the 9 other players at the final table. It was like magic only it was God at work. Many of the other players at first thought Yang was merely hitting some lucky cards but, as the day wore on, and player after player became eliminated, it became apparent that something else was going on and that God was, indeed, showing favoritism toward Yang.

Second place finisher, Tuan Lam, was quoted as saying, "Jerry certainly never be able to wipe out the field the way he did -- or beat yours truly -- if he didn't have some sort of help from the Big Guy upstairs, and I ain't talkin' about Steve Wynn! It was sick at times, especially the way he sucked out four cards for a straight to win the championship. Why God would show so much favoritism for an immigrant from Laos, I'll never know."

Lee Childs, who finished seventh, was shocked when he went all-in with king/jack against Yang, who had a jack/eight, and ended up losing when an eight came on the turn, giving Yang themiracle win. "Right then and there, I just knew Yang was on the inside with the Lord. It just doesn't seem fair. I mean, I pray every now and then."

A mathematical analysis of the final table action conducted at the UNLV Laboratory For Games of Chance, revealed that the probability of Yang pulling off the sequence of hands which he pulled off was somewhere in the neighborhood of 70,000 to 1, which is quite rare and which points directly to divine intervention. Of course, God, for his part, could not be reached for comment but, when presented with the numeric facts, Father Guido Romano of the Our Lady of Luck parish on the Strip in Las Vegas said only, "Hey, dems da dice", a sentiment echoed by WSOP tournament director, Robert Daily, who said there was nothing he could do about God's intervention in the tournament except continue to comp church prelates plenty of E-Z Pull slot tokens and 2-for-1 vouchers at the Carnival buffet. "There's nothing in the rule book about ecclesiastical cheating".

Yang was so happy with the Good Lord's support, he pledged to donate 1 full percent of his winnings to charities and swore that he would attend church "often", especially when he is not on vacation.



BACK TO TOP




---

EDITORIALS


STILL HOOKED ON PHONICS AFTER 20 YEARS
A testimonial by "Billy"

Hi, my name is Billy. And I am a phonicoholic. I am compelled to tell my sad story to the world, not for personal gain, not for acclaim, not for the notoriety, and not for the fame, not for the endorsements and not because I am bored off my gord. I am telling my story because it has become my committed life's devotion to do all I can to prevent others from traveling down the same dark and lonely path, boarding the same karnevil train of thought, and entering the same vernacular Alcatraz in which I have been imprisoned for well-over 20 years. Because, if by spilling my preverbial guts, I can succeed in saving but one fellow neophyte from the dismal abyss of phonics addiction, then my self-imposed mission shall be considered complete.

My story begins many many years ago, when, as a young toddler, I was first introduced to the lingual scene. It all started innocently enough. A friend of mine - let' s call him "Timmy" - introduced me to the alphabet. You know, just letters and stuff, nothing hard core. We do 'em at snack time in nursery school or in the sandbox at the park or during sleepovers. Soon, I found myself messin' around with the colorful magnets on the refrigerator. It wasn't long before all the kids were doin' 'em. At birthday parties and such - somebody would bring along a bag of flash cards and we'd, you know, pass 'em around, quizzin' each other and whatnot. That was how I got into vowels.

I remember the very first time I did an "A". God, what a rush! And by the time I had gotten to "sometimes Y", well, I just felt like I was on top of the world, like I could utter just about anything. I'd use 'em on the young chicks at kindergarten: "A U... O... Y?"

We did vowels for a couple weeks but soon I built up a tolerance and that's when Timmy introduced me to consonants. I had no idea the alphabet could be broken down like that. Oh, it was real cool at first. A barrel o' laughs, ya know? But, before long, casual use turned into daily abuse. Jesus, I can remember using up to 10 consonants in one single day. And, sometimes we'd mix consonants and vowels. Dangerous business, I know, but, lemme tell ya, I was flyin' high, baby! I was young, I was cuttin' my teeth, and I was invincible!

But, it wasn't long before I started getting bored with the alphabet. Real bored. The letters just weren't giving me that ol' zing I was looking for. I guess my mind needed more, like a billion synapses were screaming out for something more efficaciously edificatory, something more... cognitively cogitatable. That's when I started hangin' around with these guys I met over at Chuckie Cheeze. They were into heavier stuff, like syllables and even words. A couple of them were real pros, too. They'd been doing the stuff for months. I had never even seen a compound word before -- complete with prefixes and suffixes and whatnot -- and these guys were doing something like four and five at a pop! One guy, we'll call him, "Little Bobby", even had a "Spell-n-Speak" by Mattel. He'd fire that thing up (two D batteries, not included) and we'd pass it around behind the animatronic stage. "A is for Apple"... "B is for Bird"... "C is for Cat"... Wow, we would laugh! Man, would we laugh. Those were the good times! But, soon, that hyperbolic laughter turned into tears. I remember one Sunday my house of flashcards began to come crashing down. That was the day I swiped Bobby's Spell-n-Speak and went on an uncontrollable wild binge, spinning that dial and pulling that ring so many times that my fingers got all blistered up, which I later had to explain to my mommy. Ashamed that she might learn of my growing involvement in the lingual scene, I lied to her and told her they were just jump rope burns but somehow I think she knew what I was up to. Nevertheless, even at that time I still felt like I had control, that I could quit verbal abuse at any time.

But, boy was I wrong. As time forged on, I found myself slithering deeper and deeper into the murky morass from which I have yet to extricate myself, despite years of mind-numbing video game therapy. I started hanging out after school with some older fellas down at the 7-11, guys who were into even harder stuff than I could even imagine -- nouns and verbs, prepositions, and even prepositional phrases. This one guy, "Johnny", was the miscreant who led me down the insidious path toward ultimate addiction - he got me into real bad words, which we wrote in chalk on the ice machine. But, I soon took my new habit with me to school and I began pedaling those bad words all over school - on the gymnasium mats, on the lockers, in the johns - until one day Mr. Jennings caught me and marched me straight down to Principle O'Hanrahan's office and she made me lick them off with my tongue and lye soap and she struck me repeatedly with her so-called "board of education". She even told my mommy and she put Tabasco sauce in my eyes. That was when I began to fully understand the sharp sting which can ensue from messing around with the verboten lingo at such an early age.

Another friend of mine from Cub Scouts, "Gussie", had an older brother, named, "Chuckie", who was in a debate gang at school called "The Debacles", who were big time into the spelling bee scene and whatnot. One day I was over Gussie's house for lunch, eating alphabet soup, when Chuckie came in from the garage and said, "hey, you fucking little squirts. You wanna do some 'phonics'?" Well, Gussie and I looked at each other and shrugged, "sure why not". I had heard about phonics from TV and how you could get hooked on 'em, but my curiosity was peaked. I really wanted to find out for myself what this "phonics" thing was all about. I wanted to push the envelope.

Well, Chuckie led us down into the converted rec room where he took out a videotape he had hidden behind the pool cue rack. He made sure nobody else was around, listening carefully at the steps for any sign of his mom, and then quickly shoved the tape into the combination TV/VCR on the shelf behind the wet bar and shut off the lights. Gussie and I sat there on that bamboo mat, eating stale popcorn, and watched with great anticipation as Chuckie pressed the green neon "play" button on the devil device.

What happened next was to change my fucking life forever - I'm sorry, forgive me for cussing but, I have to tell you, after viewing that tape, I was never again that cute little tiny little cartoon-loving kid that I used to be. That tape was all about phonics, friends, and it was on that day... that fateful day in Gussie's basement... that I became... forever and eternally... totally hooked... on phonics.

My God, the colors and the flashing lights and there were nouns and adjectives zipping across the screen like shooting stars. I could feel adverbs swirling all around me and dangling participles whizzing by my face like rocket-propelled hummingbirds. Like the opening sequence of the Twilight Zone, there were odd shaped letters and strange words dashing across the screen willy nilly. Sentences streamed by my amazed eyes like firey arrows from the bows of the Huns. It was pure sensory overload and I was instantly sucked into the verbal vortex of swirling adverbial alliteration.

But that's how those dastards who were behind it all reeled you in! They knew exactly where to take aim on their immature and unsuspecting prey. All this allegorical fandango was just a big trick to garner your attention, magnetize your interest, peak your imagination, and stimulate your Wernicke's area. That's how they began the process of ultimate control over unconscious pre-rational thought. It was brilliant, to be sure, and the creators of this self-heralded "system" are to be commended for their mastery of findings in behavioral psychotolinguistics. My kudos to them.

Soon, midway through the first tape, they sink their teeth in even deeper by playing to your budding sexual desires, as many pretty female teachers in tight angora sweaters begin performing conjunction-related hand puppetry and huge male body builders in leotards prance around and explain the meaning of a predicate. Jeeze, these guys were good. Real good. These evil and despotic phonics pushers who produced and distributed this absolutely wicked, and what I like to call, "propaganducation", tape, didn't think twice, gave no pause, held no quarter whatsoever, to the concept of prostituting the very cartoon characters which we have all come to know and love and which have come to symbolize the very concept of the pre-verbial pre-literate mind, in order to achieve their sordid and diabolically rhetorical ends. Oh no. But, my fellow violent cartoon lovers, I am not castigating blame on Popeye, Bugs Bunny, or the Road Runner for my problem. I am even not blaming the Teenage Mutant Ninja Turtles. No sir, not in the least. But, let there be no mistake about it - the battles of these pugilistic reptiles with the evil, Negator, The Double Negative Warlock, contributed immensely to my inexorable downward spiral into the dank and inescapable dungeon of phonics dependence.

I was hooked. Really hooked. Line and sinker, babe. And, it wasn't long before I found myself turning word tricks just to score a measly proper noun and I'd do just about anything to get a parenthetical expression. I found myself roaming the streets at night, reading neon signs and trying to interpret graffiti on overpasses. I found myself falling aleep in dark lonely library janitorial closets while perusing linguistics remedial therapy journals after hours. And I can't even tell you how many times I was busted at newsstands for reading magazines, like "Phonic News" and "Linguistics Today" and "Talk Magazine", without paying. Plus, I have been banned for life from Barnes and Noble and Borders has a warrant out for my arrest for verbal vagrancy.

And so, here I am, 20 some odd years after that fateful day, a useless shipwreck of a man, my entire life's savings gone and all of my worldly goods reduced to a shabby shack on the outskirts of Palookaville, filled with old newspaper editorial sections, defunct Funk and Wagnal's dictionaries with broken spines, stacks of yellowing copies of magazines like Verbatim, Modernus Compendium, Reader's Digest and Highlights.

Each and every single day, upon awakening, my very first thoughts go to phonemes. Phonemes upon more phonemes. Soon, my mind is racing with words and I find myself absolutely incapable of halting their influx and syntactic synaptic dispersion, sometimes rhyming them uncontrollably, sometimes onomatopoeiaing them, sometimes assonancizing and consonancizing them with prefixes and suffixes, respectively, of course, with unpreventable alliterative abandon and, often, without even being consciously aware of doing it. Just like on the tape. Don't you see?! The tape is not just IN my mind. The tape has BECOME my mind! The two have become INEXORABLY COALESCENT, as if one, A LINGUAL AND IDEATIONAL "BI-UMVARIATE", if you will...

And so, friends, if there were some way, some how, I could go back in time and back to that life-altering day... to that critical and eventful moment down in Gussie's basement... to that conspiratorial combination TV/VCR and if I could ONLY have had the preverbial courage to just turn around and get out of there, if I had just had the inner non-verbal strength to scurry back up those steps and do something else for fun - such as, harassing Gussie's dumb dog, Ginger, like standing at the back door and waiting for her to take a dump and then, when she did, quickly holding out a piece of baloney and calling her name and kissing the air and making that little bitch pinch it off and run for the boloney - like we used to do all the time - instead of staying in that basement like a deer frozen in headlights, watching that fucking fateful tape... I would do it in a heartbeat... hands down. There'd be pinched-off dog loafs all over Gussie's backyard. If I could, if the dialectical gods could somehow be bribed, I would go back in symbolic and metaphorical time and destroy that soul-sapping video, I would smash that TV/VCR, I even would burn that evil house to the ground, for the biggest lesson I learned in my entire life, is that once you dabble in this so-called edificatorial thing they so-call, "phonetics", you very quickly fall under its hypnotic spell, become seduced by its semantic allure, fall prey to its undeniable verbosity, become entrapped by it's irresistible appeal to the preconscious thoughtless mind, become victimized by it's enticing and seductive ovation to the right, non-verbal, hemisphere, become ideationally imprisoned by it's confabulatively compulsive petition to the linguistic left hemisphere, become ensnared by its addictive thesaurus rex jaws, and you will soon become starkly aware - nay, your vision shall be as if awakening from the very sleep of death - that you have become fully... undeniably... inexplicably... and moronically... hooked... on... phonics.

For years and years, now, I have tried desperately to kick the evil vernacular habit. I've tried every form of speech therapy (such as, learning to write remedial speeches using hand signals only) and self-help trick (such as, learning the alphabet backwards so that the two alphabets collide during thought formulation and cause primordial linguistic meltdown), that s out there. I've tried everything from straight up cold turkey to group sex for deaf mute eunuchs, everything from neuro-psycho-mnemonic aroma therapy to tip-of-the-tongue stapling. I've tried them all and still I cannot bring myself to cancel my Book of the Month Club membership nor my Random House magazine subscription. I've even tried moving to a Tibetan monastery in Tibet to study the Tibetan Book of the Dead "C" Scrolls so that I might somehow get the Courage to end it all and beCome Connotatively Comatismatic, for nothing has been able to suCCessfully break the Chains that phoniCs has so Callously Caused to beCome Constricted about the Cortical sulCi of my Cranium's BroCa s area. Furthermore, I have been an SA member (Scrabbahoics Anonymous) for nearly a decade and I am only on Step 322 ("I shall no longer read the back of the cereal box whilst eating breakfast"). I'm currently working on 323, "Sesame Street is for kids".

And so, my good friends, here is my message to you and the rest of the proverbial world: should you ever find yourself alone, watching Saturday morning cartoons, and happen to have your attention drawn undeniably to the prostituted and enlisted voice of some big shot die-hard movie star, who happens to be harping on and on about the purported "wonders" of this vaunted "system", touting its utility in combating verbal delinquency, promulgating a panaceal claim about all of the wayward toddlers that have been summarily rescued from the pendulum pit of primordial pre-prepositional post-pontification, espousing the ability of the "system" to prevent and proscribe the youth of the today from tumbling headlong into verbal wasteland and should you ever be exposed to a famous personage, such as the likes of retired astronaut, H. S. Stamper, whom some claim saved the world by destroying a giant asteroid headed our way, grandstanding and testimonializing the proud claim that his very own progeneous grandchildren are "totally hooked on phonics" - and that it is a wonderful thing - or should the likes of a famous athletic supporter, such as, Shaquille O'Neel, ever come across your flat screen and proceed to brag up how much this "New and Improved" phonics tape has worked on his half-whit, stuttering, masturbatory son...

Take pause and remember this:

Phonics...

It really works...

Sure...

But does it ever STOP working?

That is the question.

Billy

BACK TO TOP



---

BULL MASTIFF ATTACKED BY KILLER DACHSHUNDS
A day of terror in a quiet Malibu neighborhood

Howdy, fellow neighbors and compatriots. I am writing with a heavy heart this letter so as to bring to your attention a rather serious -- AND horrific -- situation, which has happened, recently.

About a forthnight or ago, I was innocently walking my baby, Puffy, a very genteel, domicile and extremely userfriendly Bull Mastif (weighing in at 152.6 pounds of downright goodhearted kindness) on our happy little street here in beautiful Malibu, minding our own mutual beewaxes and enjoying the nice breeze (Puffy really enjoys the wind in her face and always hangs her head out the car window) when something went... well... a little terrible. A neighbor had arrived at her house and exited her vehicle, a 1973 Monte Carlo (you know, the ones with the Landau roof) with two very suspicious-looking dachshinds. My precious dog was, of course, properly leashed in accordance with Los Angeles Leash Code 26.19.B, part 6. These vicious creatures were, however, not on leashes at all, but, rather, were allowed by their totally inconsiderate and thought-provocotating owner to run unobated and on their own, free to threatenize the neighborhood.

Well, let me just tell you, I love freedom just as quick as the next guy, but this was ridiculous, doggone it. Just as soon as these snarling dogs caught vision of my harmless pet, they tore full bore across the street in our direction, like a P-80 sabre jet AND bats out Hades, rocket fueled and crazed, making me think they were on crack or something like that, which is probably true, judging from the looks of their owner who was of dishevulated demeanor. What happened next was sheer terror and not for the weak of stomach. And, I'll just say, the owner just stood there on laurels and watched it all happen with a smirk on the face.

Well, I immediately ran in utter desperation, as it is my God (betrothed) given right to do, with my big puppy just as fast as our little legs would carry us (I am a transengendered crippled person), but to no seeming availibility. Alas, these pack hunting blood thirsty mongrel canine motherfukers (if you'll pardon my French -- I'm also an angry transengendered guy) caught up with us. Like angry wolves OR killer shrews, they tore into my dear sweet and very kind mammal soulmate, whose only crime was being a dog and never hurt a flea. The next 47 seconds came as close as I've ever come to "hell on this here Earth", and trust me, people, I'm transengenderred so I know a little about hell on Earth and God's great planet, my dear friends and neighbors.

Fearing for my own life and limb (remember, I'm a one-legged mixedgenderfied man), all I could do is stand back and watch in horror and agony as these flesh craving monsters tore and ripped at my innocent "family member". One did, clearly and purposefully, as a seeming ruse for what was to come next, quickly put its neck into my dog's mouth, most likely so as to provide some sort of demented dog alibabi later, for there were, after the fact, tiny itsy bitsy teeth marks but no serious damage to the neck of the attacking mutt.

It was clear this clever ploy was but a mere pack hunting distraction, for the second dog masterfully pulled the ol' back-door sneak-attack and Pearl-harbored my unsuspecting beotch, and latched onto dear Puffy's rump, which sent her howling into a life and death flight down the street toward PCH. The first beast then did a dipsy doodle switcheroo and latched onto my pet's throat and chomped down, crushing Puffy's laringitis box, causing her to squelp.

Now, mind you, my hand was still firmly entrenched in the leash loop and, consequently, I was dragged down the boulevard, across speed bump after speed bump, tiny pebbles etching themselves into my derrierriere. I, quite honestly, thought I would perish from the up and down motion. Not to digress, but let me take a second here to explain a little bit about myself. I have been plagued since child birth by an uncurable inter-ear disorder which prevents me from enjoying any sort of motion ride at amusement parks. Now, back to the horror show. The killer dashunds proceeded to rip flesh from my child-friendly companion. Large wet chunks of Puffy's meat were strewn helter-skelter and willy nilly on the roadside as she ran at full bore in a desperate striving to erradicate herself from the certain jaws of death.

I will never, ever, as long as I live, forget the blood-curdling growls of these unkind mutts from hades and the desperate screams of my loving Puffy. The second maniacled dactshin ripped and shreaded at my dog's hind quarters until, I am sad to retort, one of her legs was disamputated AND torn limb from limb, which is probably where they got the phrase. Still, however, she was able to run tri-legged, all the while pulling me by the leash. My life flashed liberally in front of my virtual eyes and my dog's, too (I know because she told me so later -- we share everything) when she ran into the heavy rush hour traffic on PCH. We narrowly avoided the first 15 or 18 vehicles (and a hippie guy on a ten speed) but, to wit: we were struck by a pizza delivery truck (Domino's, I think it was, but I'm not sure. How can anyone take note of such a triviosity during such times of distress. I can only attribulate it to the "fog of war"). Whilst I say this in shame -- for normally I would only admit this to my other genderobscured friends -- I shat myself in fear. Not a pretty picture, eh?

Well, the wheels screamed as the driver made a disperate attempt to avoid us. I, for one, escaped in an unscathed fashion. Unfortunately, however, for my precious Puffster, the hand of fate did doth dealt her a raw deal -- she was plowed into AND jettysoned about 40 or 62 feet upwards in the air, across all 9 or 11 lanes (I can't remember which -- again, the "fog of war"), and into a tremendis cactis bush on the other side of PCH (I'm sure you all know the one on the Nicholson property. Jack was really TO'd when he witnessed the carnage and missing needles on his bush -- and where are those lovely needles? You guessed it -- smack dab in my Puffs' rump! They are still in there and every now and then one comes to the surface with puss all around it as her dear body continues to embattle the painful pointy spines within). And still, after all this, those wicked and evil attack mutt-ants did not relent -- nor stop -- their heartless and rude attack. Me knocked silly on the side o' the road, they gorged and regorged at her abdomin until soon her intrails were emancipated AND scatterized all over the cactos and creation. I came to my sences and snatched up a piece of old disguarded big rig tire retread which had just so happened to be on the side o' the road in a drainage ditch and smacked those lascivious creatures across their shouts with it in a last ditch effort to expropriate their hapless AND confused victim from their vice-like choppers. But alas -- no dice. In fact, it wasn't until about 46.3 seconds later that their meth-like owner had caught up with us and effectuated one brief whistle, using two fingers on the lower lip, did the attack cist and decease. Could not have the whistle come earlier? You bet.

Since this voratious AND personal attack, my hand to God, I have not be able to get an erection nor stand up quickly without getting dizzy nor look into my lovely dog's eyes without bursting into tears, for poor Puffy's stomach is half gone, her leg is still missing (we simply couldn't find it, mostly likely obsconded forthwith by coyotes or other vermin), and his (my dog is gender obfuscated, too) throat is stapled shut, making what was once a beautiful heafty wholesome and proud bark into a sad little high pitched wheeze, to which I have no choice but to listen to on a daily basis whenever the postal worker delivers correspondence. Now, this puts me in a quagmere, because, I can no longer bring myself to use email because that little "you have mail" sound frightens what little is left of dear sweet Puffy, causing her to trebel and dive under the living room coffee table, upturning it and scattering my priceless European miniature figurines of little Dutch boys and girls with their genitals exposed. By the way, anyone wanting to come down to my 'house of fear AND horrors' and check out my collection is more than welcome. Just give me 24 hours notice so I can tidy up as I don't feel much like doing housework these days, as I am so listless and as I am so depressed. And quite frankly, I'm not sure I'll ever get my life back to order as I once knew it nor my affairs.

And, so, friends, in closing, I would like seriously to enlist and engender your help and support in bringing solice and closure to my wonderful world of pain by signing this here petition to have these mad pack land sharks permanently and forever barred and removed from our once peaceful neighborhood or at least to have them obstrichulated to their own dog pens. Duckshunds are a menace to dog society AND are wellnown widely to have the killer instinct AND are really not appropriate to coexist where innosent people AND children live, transgendified OR not. Words cannot describe the sheer pain and suffering (I'm considering a law suit) Puffy and I have experienced since our post-Christmas canine holocaust AND ordeal, not to mention our persistent nightmares (I have continuous Dreams of Internment, like the movie) as we both relieve, over and over again -- nightly -- that terrible and messed up day in Malibu.

So, to bring my nightmere to a close, I am asking anyone out there with a dessent bone in their bod, or other neighbors of the mixed or non-mixed persuasion, to please and kindly sign the "pet-tition" below indicating your commerrodity AND empathy. Let us all join hands together as one to rid, fumigate and exponge our fine dwelling space of this ostentasius atroshous terroristic pestilence and menace (my deminutive nicknames for the two creatures who attacked my Puffance: "pestilence" and "Menace", although they're not very deminutive now are they). I seriously can't thing of any good reason why this attack should have ocurred, nor why dockshunds are such mean-spirited, hungry, blood-lusting, pitiless, merciless, demons on four legs.

Puffy and I both thank you in advance for your support.

Sincerely,

Your friend and fellow patriot neighbor

PS. If anyone knows the whereabouts of Puffy's right rear leg, kindly return it to us. No questions will be asked. You'll know it by the cowlick on the thigh and dashchund jaw marks up near the rump. Thank you and may God bless.

BACK TO TOP




---

SICK AND TIRED
By Thomas G. Smedley

I'm not one to hardly ever complain on a regular basis about stuff that usually never bothers me much, most of the time. But, I gotta tell ya, folks, I'm really sick and tired of hearing people running around all the time saying they are sick and tired of things. You know the ones. You always hear these people complaining that they're sick and tired of this and they're sick and tired of that. They're sick and tired of paying taxes on bare necessities like condoms, cigarettes and beer, and they're sick and tired of the same old crappy fast food they suck down every day because they're too cheap to eat at Denny's, and they're sick and tired of putting up with their disillusioned children wasting their lives away playing violent video games over the Internet - games clearly sponsored by secret CIA slush payments to stooge black ops software developers whose sole purpose is to train the youth of America to be proficient in the use of the deadly high-tech armaments of the future, games played with millions of other similarly poorly-disposed cigarette-smoking children from across this great land of ours who agglomerate in smoky basements and beer can-littered garages and formulate video game attack teams and unwittingly practice the tactics and maneuvers which they one day will employ in some far-away oil-rich land after they have been duped into joining the military complexity by TV commercials which are clearly designed to glorify and aggrandize military patriotism as if it were some new ride at Six Flags. It seems like they're sick and tired of just about everything except their very own penchant for complaining about being sick and tired.

Well, guess what -- I'm sick and tired of hearing them say they're sick and tired, especially the ones who say they are sick and tired of the proverbial "same ol' same ol'". That really gets me going. In fact, I'm almost as sick and tired of those people as I am with the people who are "absolutely fed up". But, I'm not quite as sick and tired - or fed up - with those people as I am with the people who have "had it up to here" or, worse yet, with those who are "at their whit's end" over some stupid-ass ridiculous bullshit thing, like not being able to lose weight when all you have to do is stop eating as much by about 50 percent. It is those people with whom I am truly at the end of my proverbial soap rope... so to speak...

First of all, I would really like to know just where the hell the "whit" is and, concomitantly, where exactly is its beginning and/or its end?! I don't have a fucking clue. I wish just once - JUST ONCE - they would be more precise and say they are at their "leg's end" or "their finger's" end or their "rear's" end or something else concrete instead of that ridiculous and nebulous "whit's end".

And, when they say, I've had it "up to here", I'd really like to know exactly what they mean by that. Up to where? Is it two feet? Three feet? Up to the top of a tree? The top of the Empire State Building? The fucking moon?! You see?! It's clearly unclear and, I must say, my "patients have worn thin" (whatever the heck that means). They might as well just say they've had it "over to here" or "under to there" or "down to here" for they all make just about as much sense and are just about as vague as "up to here". Am I makin' any sense? Is anybody out there with me on this crap?

And, why does it always have to be "sick and tired"? Why not, "ill and bushed", or "ailing and pooped", or "nauseous and sleepy", or "queasy and fatigued"? Why the freak does it always have to be "sick and tired"? I mean, what I wouldn't give to hear them just one stinkin' time utter something like, "oh, I'm really 'regorgatory and sojournistic' over the way President Bush makes nondescript reference to "the evil doers" without naming names. Or, how about something even easier than that? How about if they simply said, for the pure sake of variety, that they are 'tired and sick', every once in a while?! You know, switch it up. Throw a change up every now and then! I don't see any harm at all in that! I don't think it's too much to ask! I really don't! Because this whole business has me pretty much "petered out" (which reminds me... what's so wrong with saying "dicked out" or "johned out" or one-eyed trouser snaked out"? Same argument.) I hope you get my drift.

And so, for all of you folks out there who, like me, have had all they can stands and can't stands no more, I hope you will sympathize with me, get behind my words and my mission and come to recognize, like I do, that the people of the world truly have what it takes to prevent nuclear holocaustic disintegration. But, I'm very sad to report that most of the people must be shown the way, i.e., they have to be shown HOW to log a protest or HOW to begin a petition for radical change or HOW to engage in calamitous homicidal sectarian revolt and HOW to engage in riotous proletarian anarchy and HOW to write a poignant searing editorial, such as this one. Moreover, furthermore, in addition to, and also, it seems they have to be shown how to survive in a post-catastrophic cataclysmic world, a world in which life as we have come to know it is no longer exists like life as we once knew it before, in the past, in days gone by, but, rather, is now completely exasterbated, obfusculated, obliterized, caudercumphized and postvaricated as well as being very different and irrecognizable.

BACK TO TOP




---

TRIED AS A CHILD?
By Jenny Takearide, adjunct writer

Early this week, auto body mechanic, Jimmy O'Hanrahan, 46, was driving home from a big party to celebrate a recent Cecil Township Bowling League victory with his Alley Kats teammates down at O'Malley's Tavern. He didn't see the red light. He didn't see the van full of Catholic nuns on their way home from religious retreat at the Algonquin Casino in the Adirondacks, nine of whom were horribly maimed and disfigured in the accident and ensuing conflagration. He didn't see much of anything after he vomited all over the windshield and then blacked out.

Mr. O'Hanrahan was given a routine alcohol test which showed his blood alcohol level to be 7.3%, indicating embalmment, and he was given a DUI citation accordingly. He was, indeed, by his own admission, "totally schnockered" that night. And that, his attorney, Marvin Schizter, says is precisely why Mr. O'Hanrahan should not be held accountable for this crime. His defense is pure and simple - he was too drunk to make a rational decision about getting behind the wheel of a car.

The underlying rationale for this line of defense, Schizter says, lies in the bending of criminal law which frequently occurs during which offenders younger than 18 years of age are held accountable as adults and tried as adults. The logic which naturally flows from this precedence is that, if minors can be tried as adults, for whatever legal or moral reason, then why shouldn't adults be tried as minors if it can be proven that, at the time of the commission of the crime, their mental age and capacity were equivalent to that of a minor? The heart of the argument lies in the fact that alcohol, by clinical testing, has been shown to have the effect of degrading the mental processing ability, behavior, and sense of humor of normal adults to levels which are commensurate with that of a pre-adolescent child. It follows then that any adult who is under the influence of alcohol could be considered a legal minor. Therefore, if Mr. O'Hanrahan's mental capacity at the time of the commission of the crime was degraded to that of a minor's, as a direct result of the alcohol in his system, then Mr. O'Hanrahan should be tried as a minor rather than as an adult. Accordingly, Schizter argues, the punishment for his crime should be nothing more severe than a scolding and being forced to wash school windows or pick up litter on the school grounds or detention with eraser clapping after school or perhaps even home grounding with no video games nor pizza for, say, two or three weeks, with the possible loss of cell phone privileges.

Local Circuit Judge Judeth Mencia is taking the argument under submission and finds some merit. The judge expressed concern, however, that, if adults cannot be held accountable for their behavior whilst under the influence of alcohol, then other entities which cause or incite people to begin drinking would therefore need to be held accountable. As such, anyone who puts social pressure on someone else to do a shot, for instance, to celebrate the fact that St. Paddy's day is just two weeks away or to participate in a beer pong tournament under direct threat of ostracism from the peer group or who suggests that if the perp doesn't suck booze from the ice luge then the perp is a wuss, could be culpable and held legally accountable for any crimes committed by the perps they so pressured to get fucked up.

The argument seems pretty solid and O'Hanrahan believes that it will hold up in court and when it does he hopes that his bowling buddies will be held accountable for his actions that fateful night, especially the side-swiping of the squad car, the wheely ruts in City Park, and the downing of three telephone poles, because, after all, they pressured him to chug-a-lug a pitcher of beer after he hit 6 strikes in a row. "Tommy 'Nine Pins' Lazerski, he's the one who made me drink Jager from my bowling shoe. He's to blame, in my opinion. He should hafta pay for my bowling shoe, too, which got fuckin' ruined. I didn't wanna do it but he made me do it." Nevertheless, as a show that he is not without any remorse at all for having disfigured nine Catholic nuns, O'Hanrahan has informed St. Anne's parish that he would be happy to do the body work on the van for free.

BACK TO TOP



---

DOCKTA D'S HOROSCOPES

Aquarius Jan 20-Feb 18
Things are looking up, bigtime. You will be betrayed and stabbed in the back by your so-called best friends far less this year than in past years.
Pisces Feb 19-Mar 20
Don't betray and stab your best friends in the back as much this year as you have in the past. People might start liking you again.
Aries Mar 21-Apr 19
Danger: the 5th moon of Kalmar is in cosmetic regression. Do not leave your house under any circumstances during today. If you do, a terrible fate will befall your mother and you will lose all gambling action.


Taurus Apr 20-May 20
You will inherit something that you couldn't care less about. Just go ahead and toss it.


Gemini May 21-June 21
You will meet someone with whom you think you could fall in love. Steer clear of this person at all costs. They are no good for you and will only depress you and shatter your belief in romance.
Cancer Jun 22-Jul 22
If you feel like crying today, go right ahead. No one will think you're a wuss.
Leo Jul 23-Aug 22
You may be fired today. It's a good thing, however, since the place where you work is about to burn to the ground. Your lucky day has come.
Virgo Aug 23-Sep 22
Jupiter is aligned with Venus. Give up your diet for the day and eat some candy.
Libra Sept 23-Oct 22
Someone strange will approach you with a strange proposition. You must follow the proposition to the letter, for if you do not, great pestilence will ensue.
Scorpio Oct 23 - Nov 21
You will feel gutteral nausea for most of the day. Take a bicarbonate with a quarter teaspoon of ginger.
Sagittarius Nov 22-Dec 21
The oscillating moons of Istar are causing a great upheaval in your inner eye. Dump all of your friends and seek new ones that have more money than the old ones.
Capricorn Dec 22-Jan 19
Your day will be filled with fun, joy and happiness. Unfortunately, tonight will be a huge drag and you will be overwhelmed by a sense of impending doom. Your throat will feel tight, your head will spin and you will likely vomit large chunks of the pizza you consumed during the fun-filled day.

---

Copyright 2011